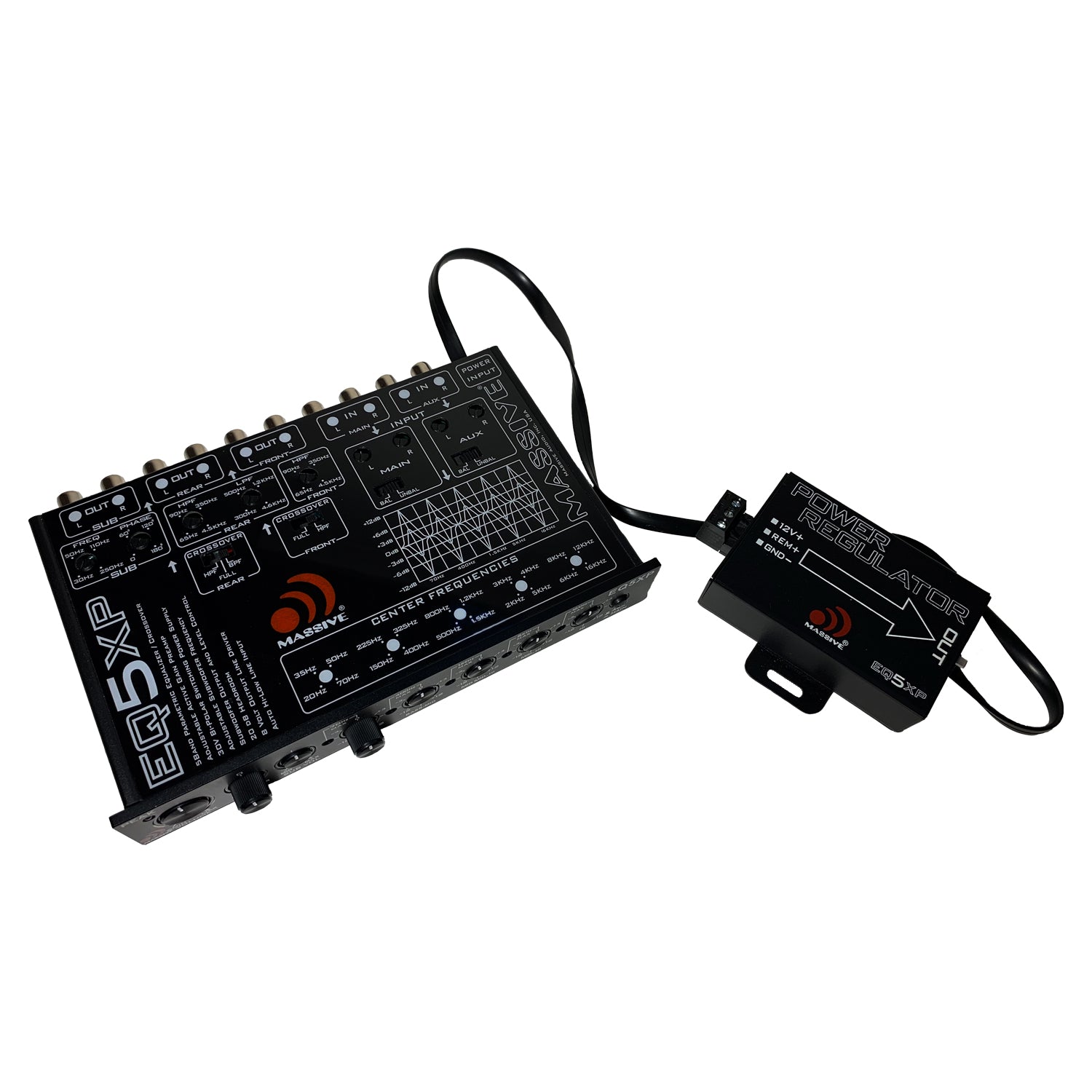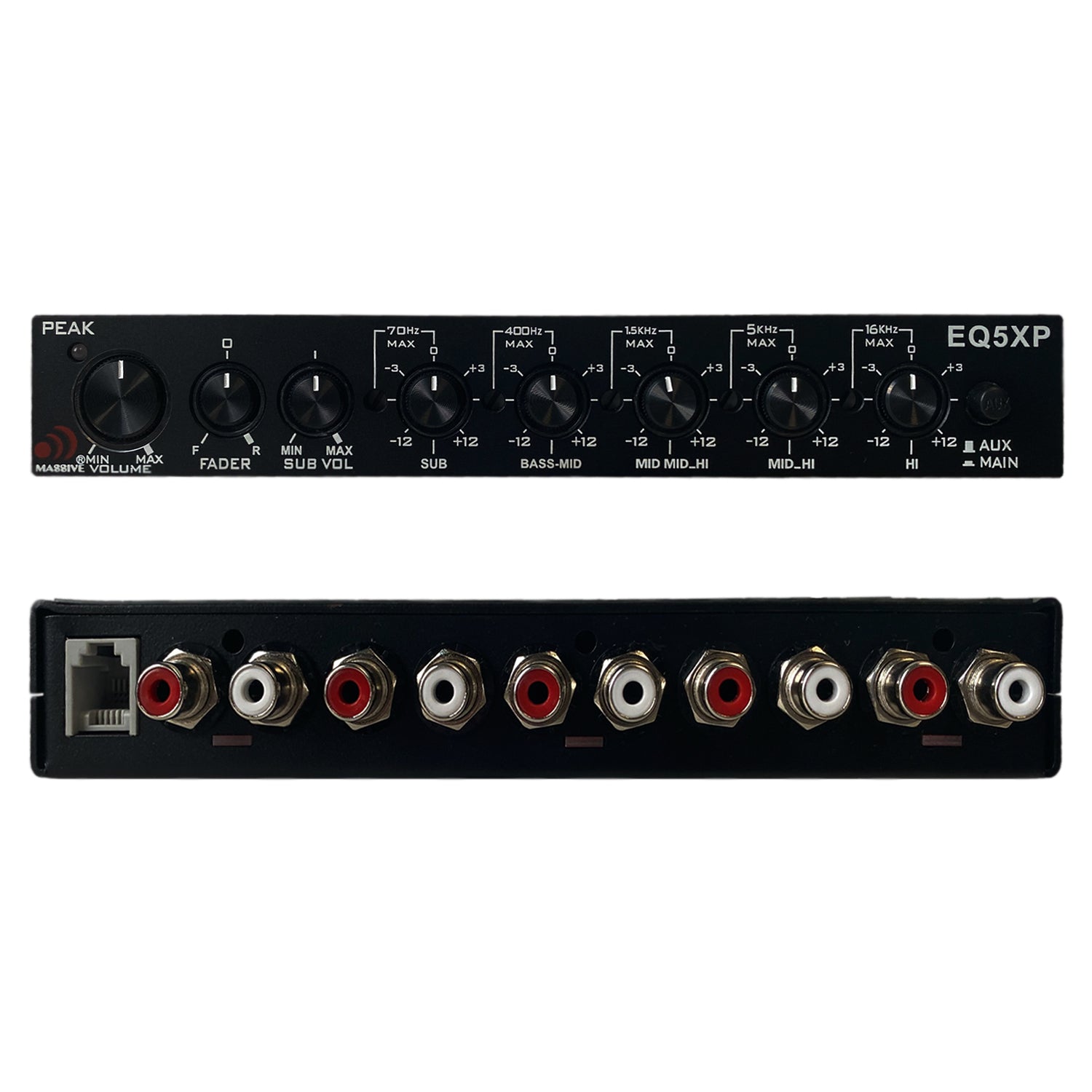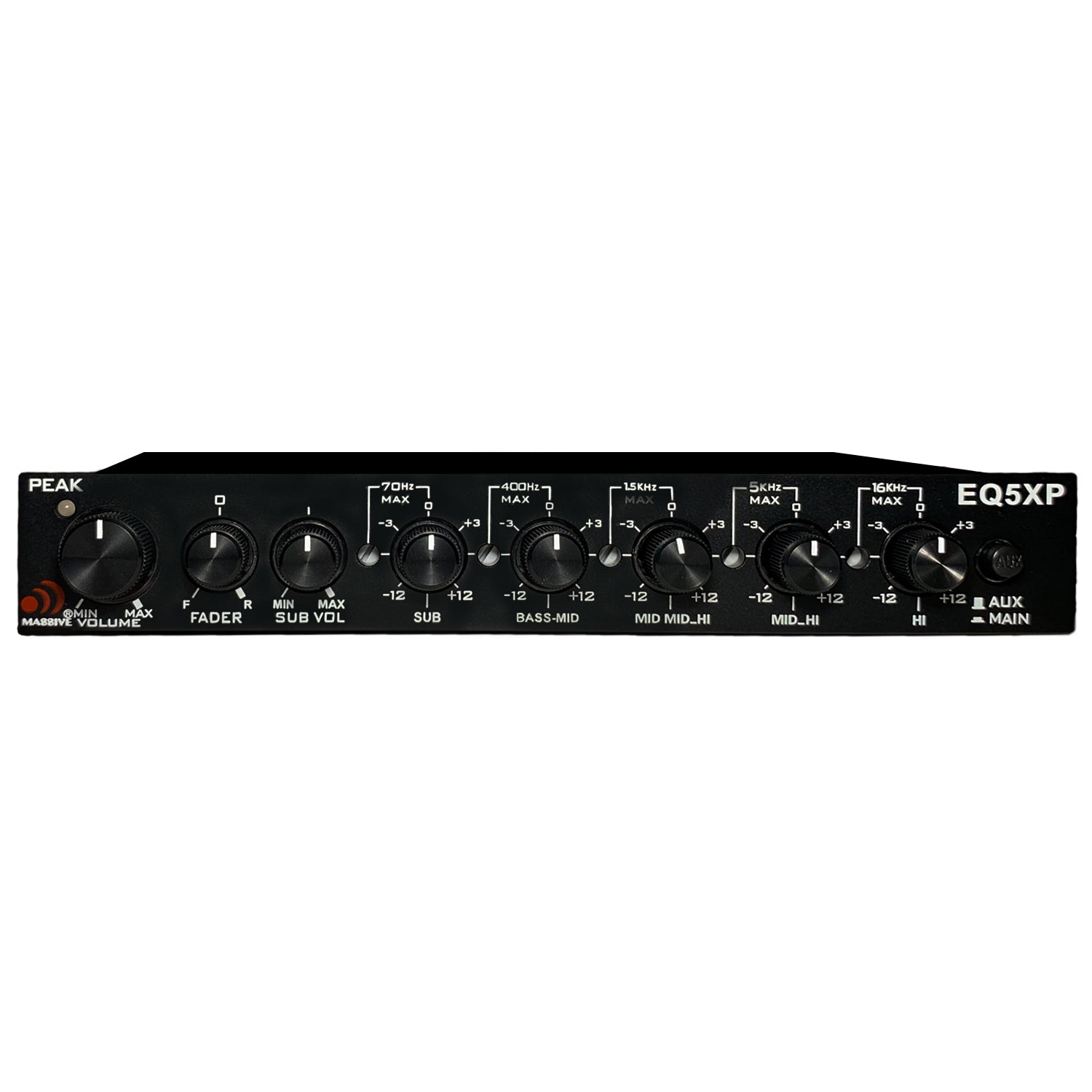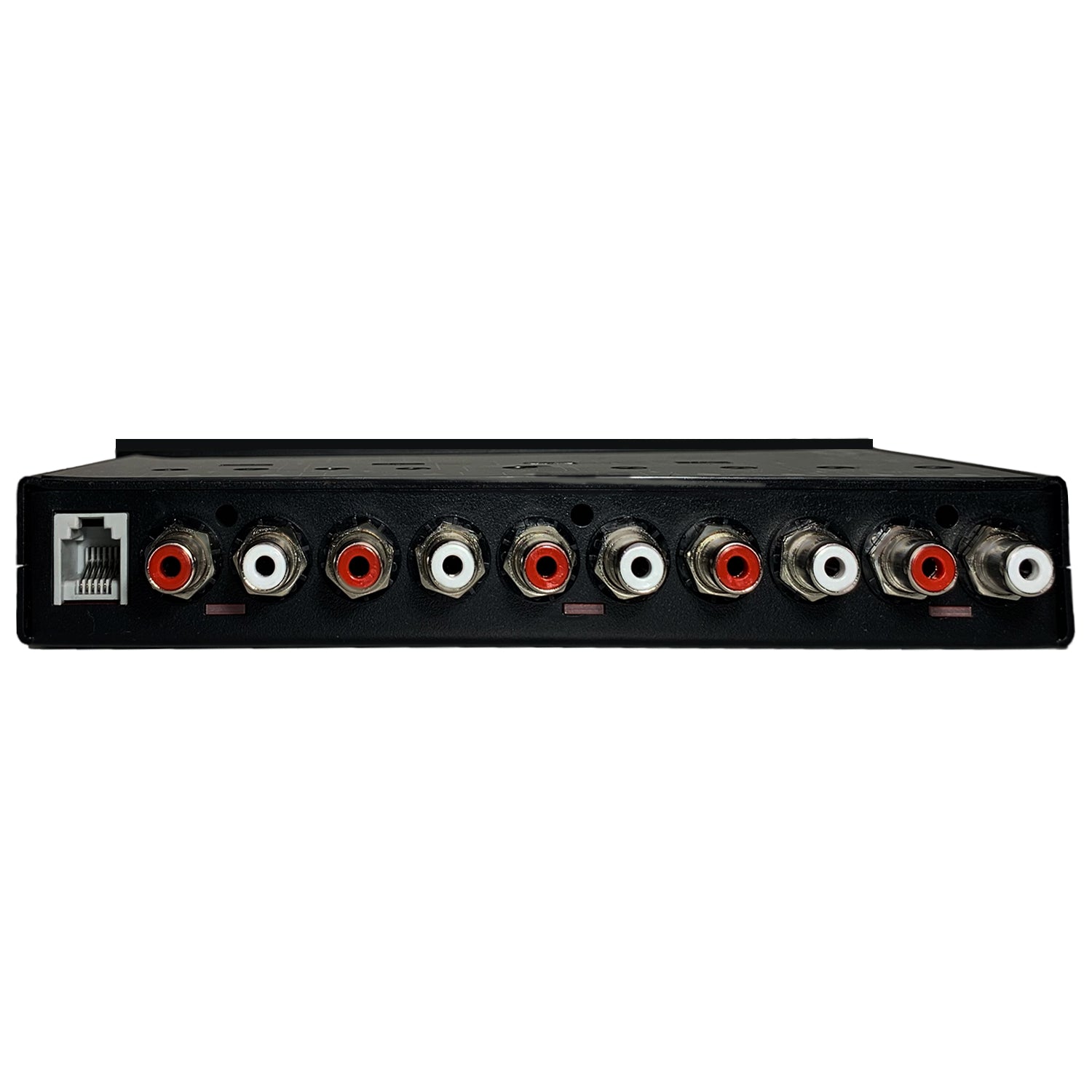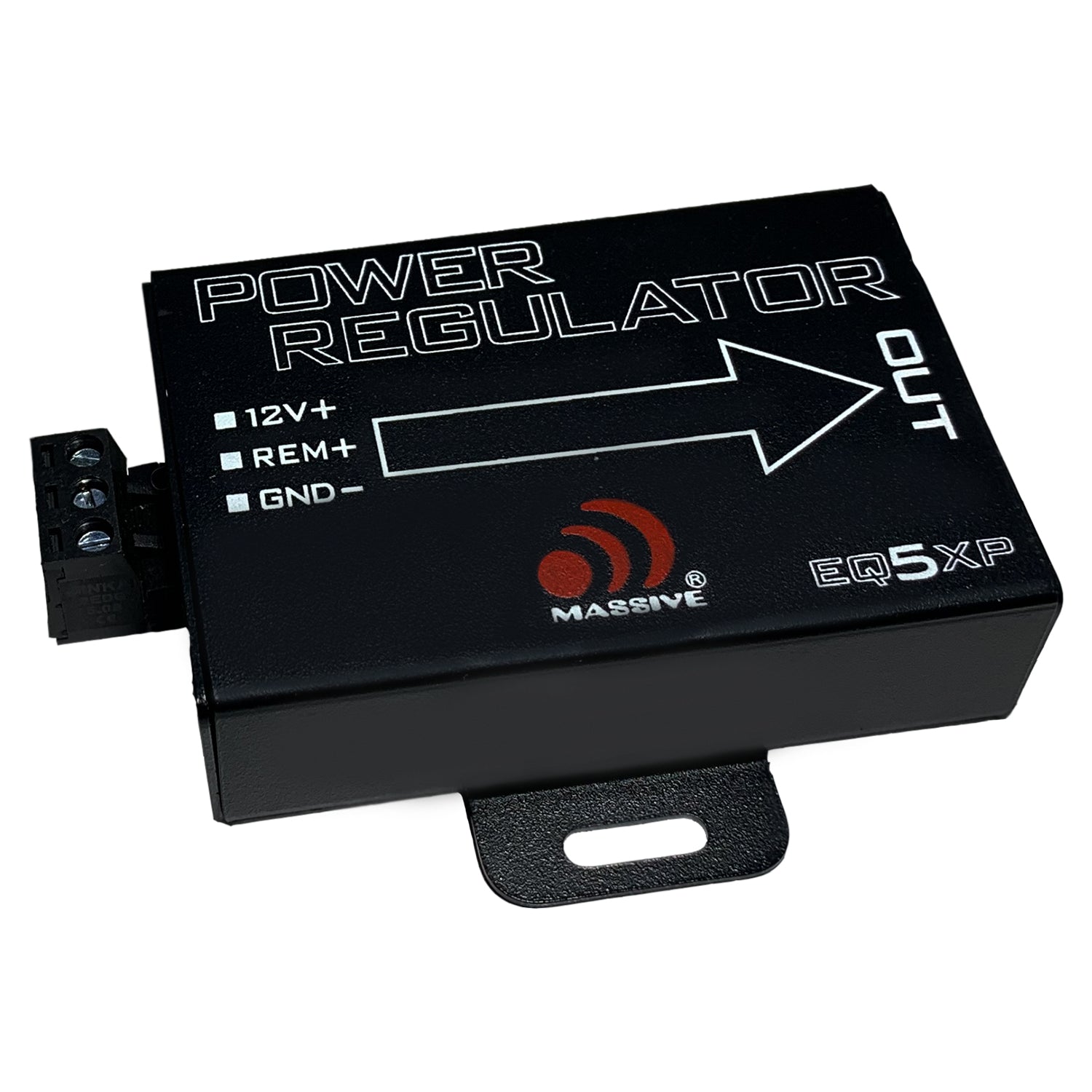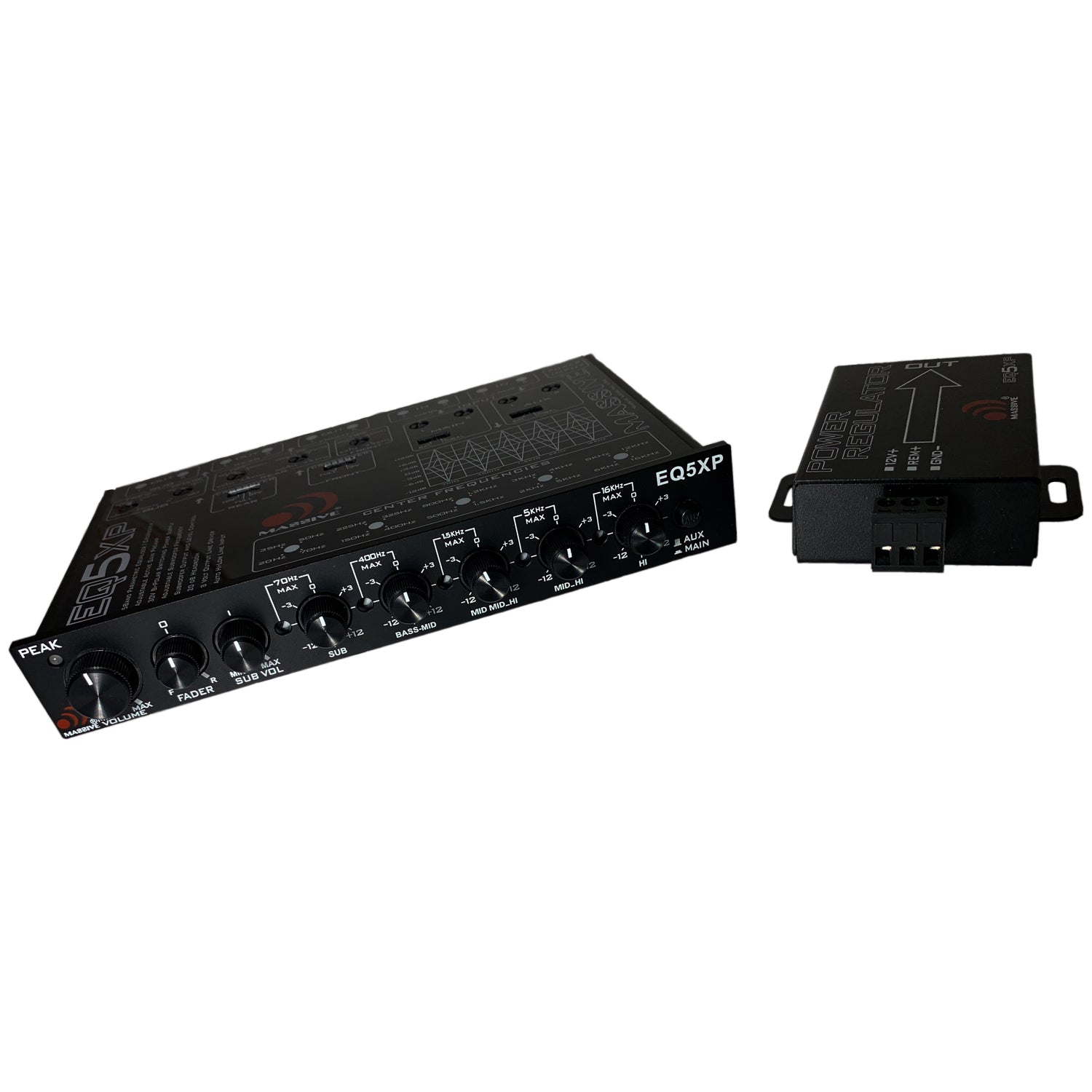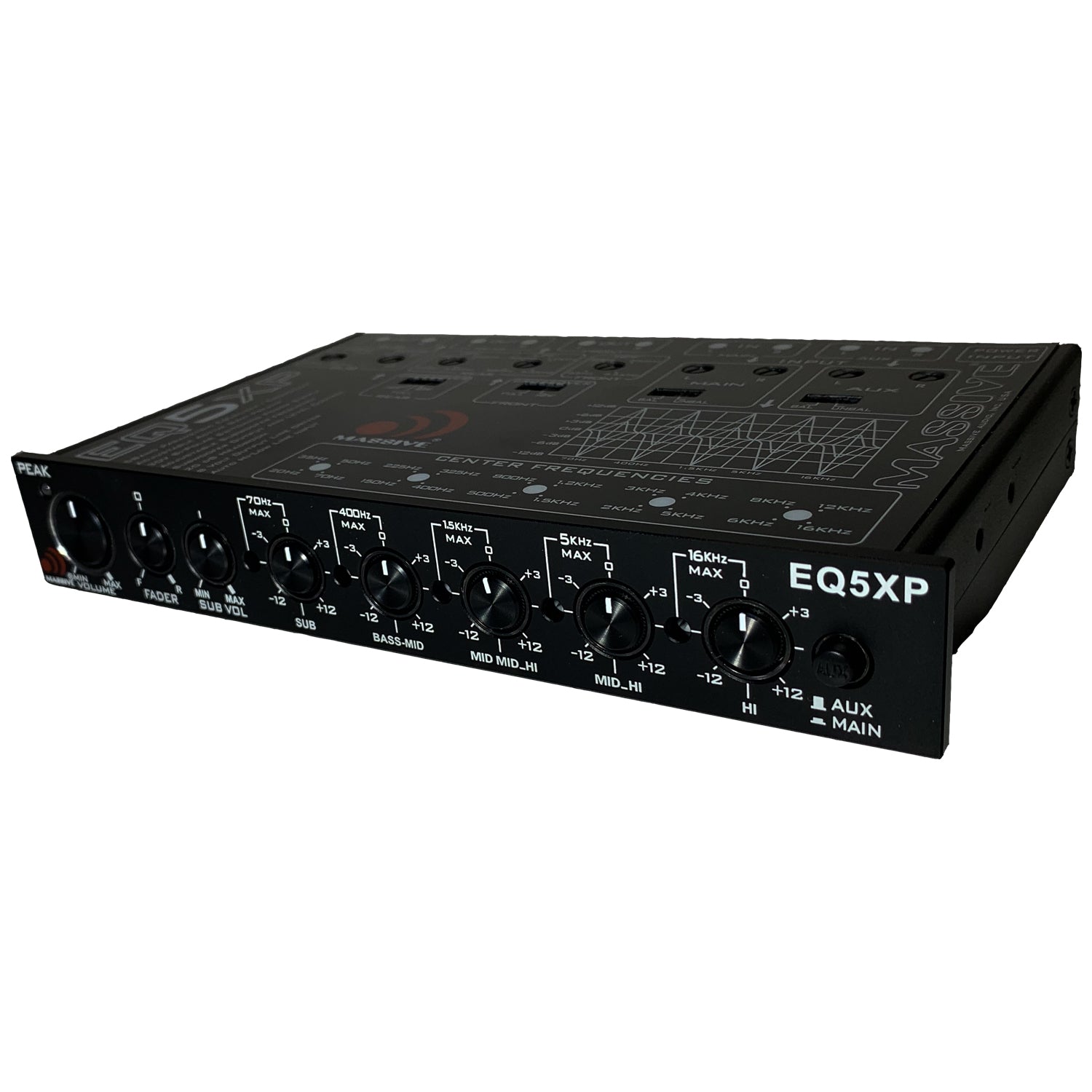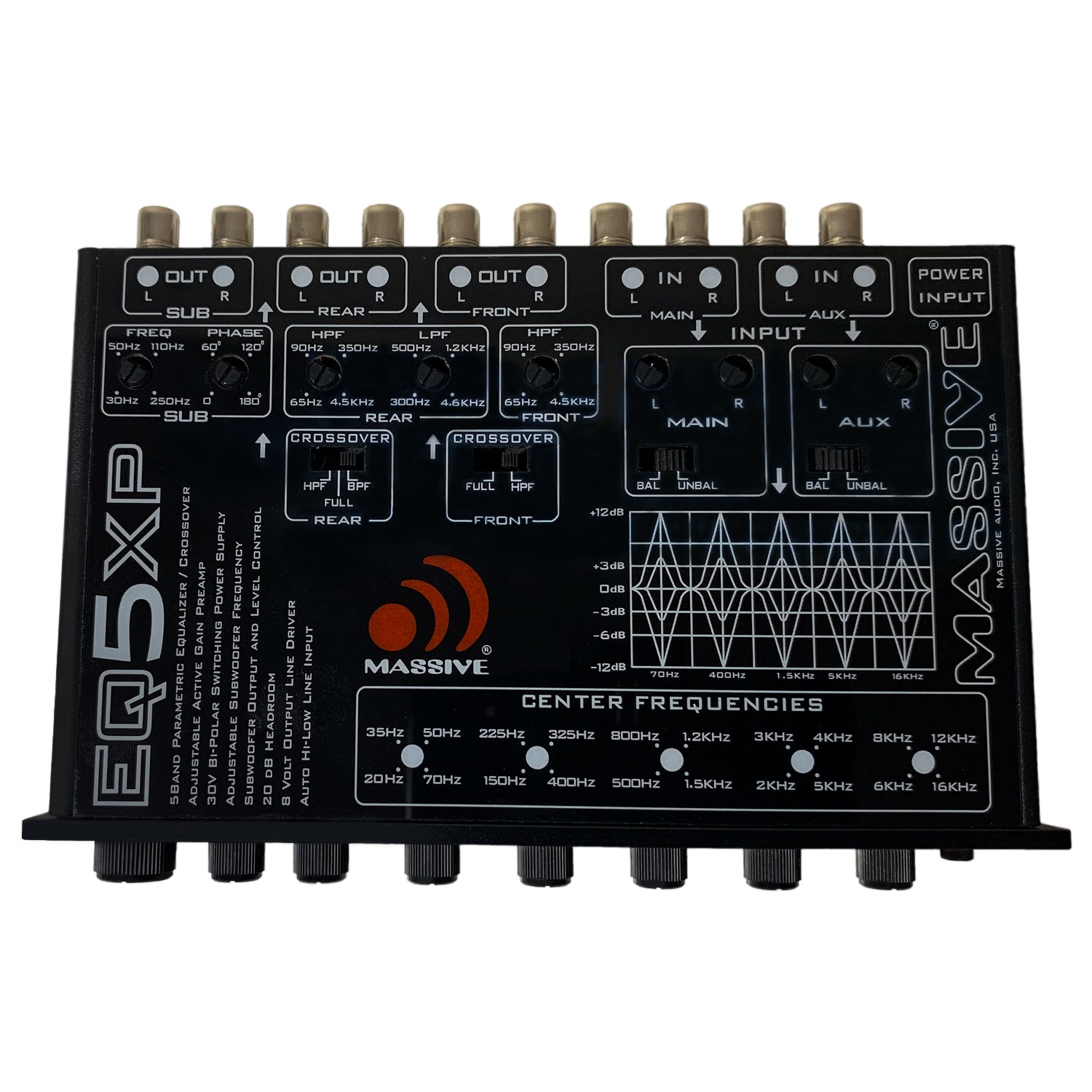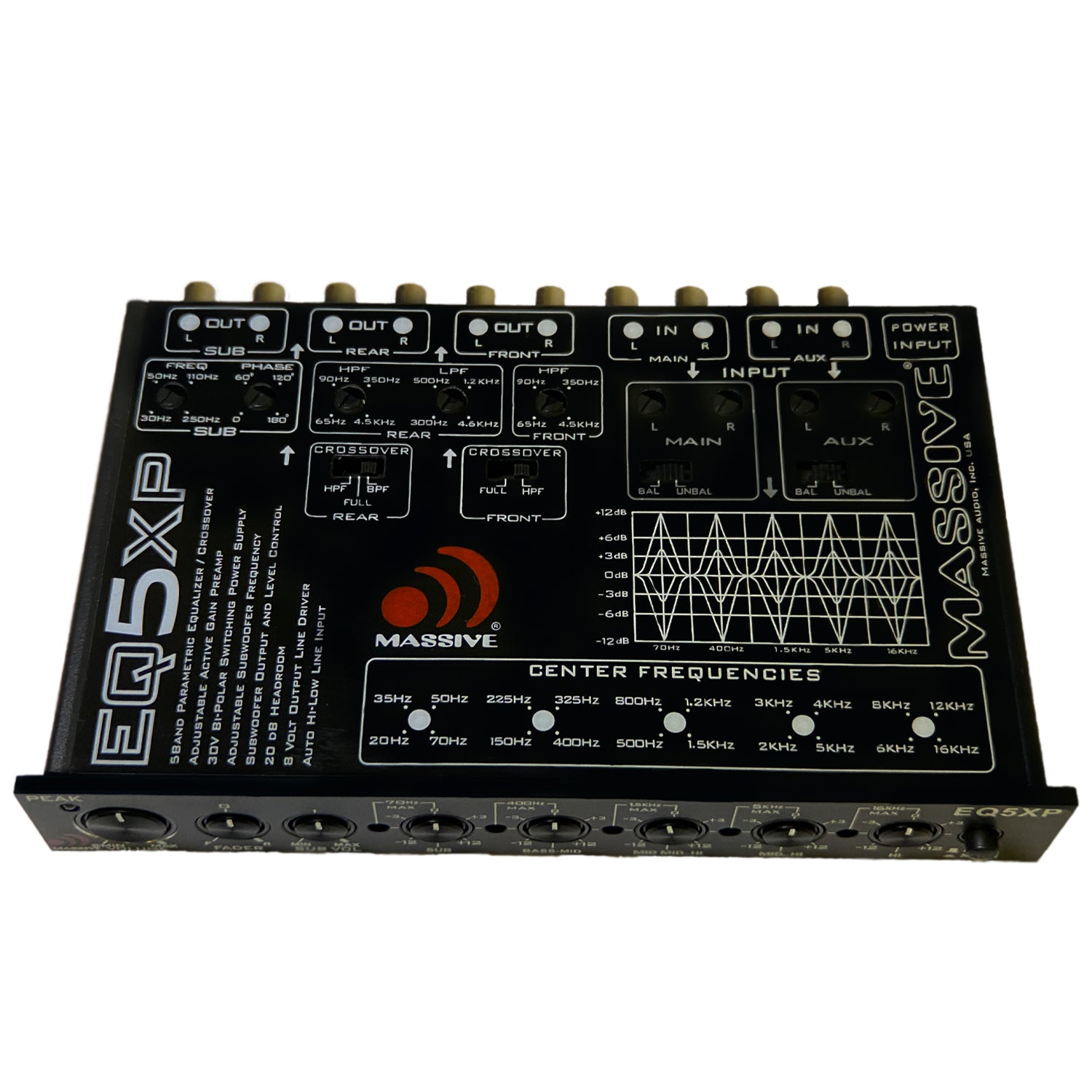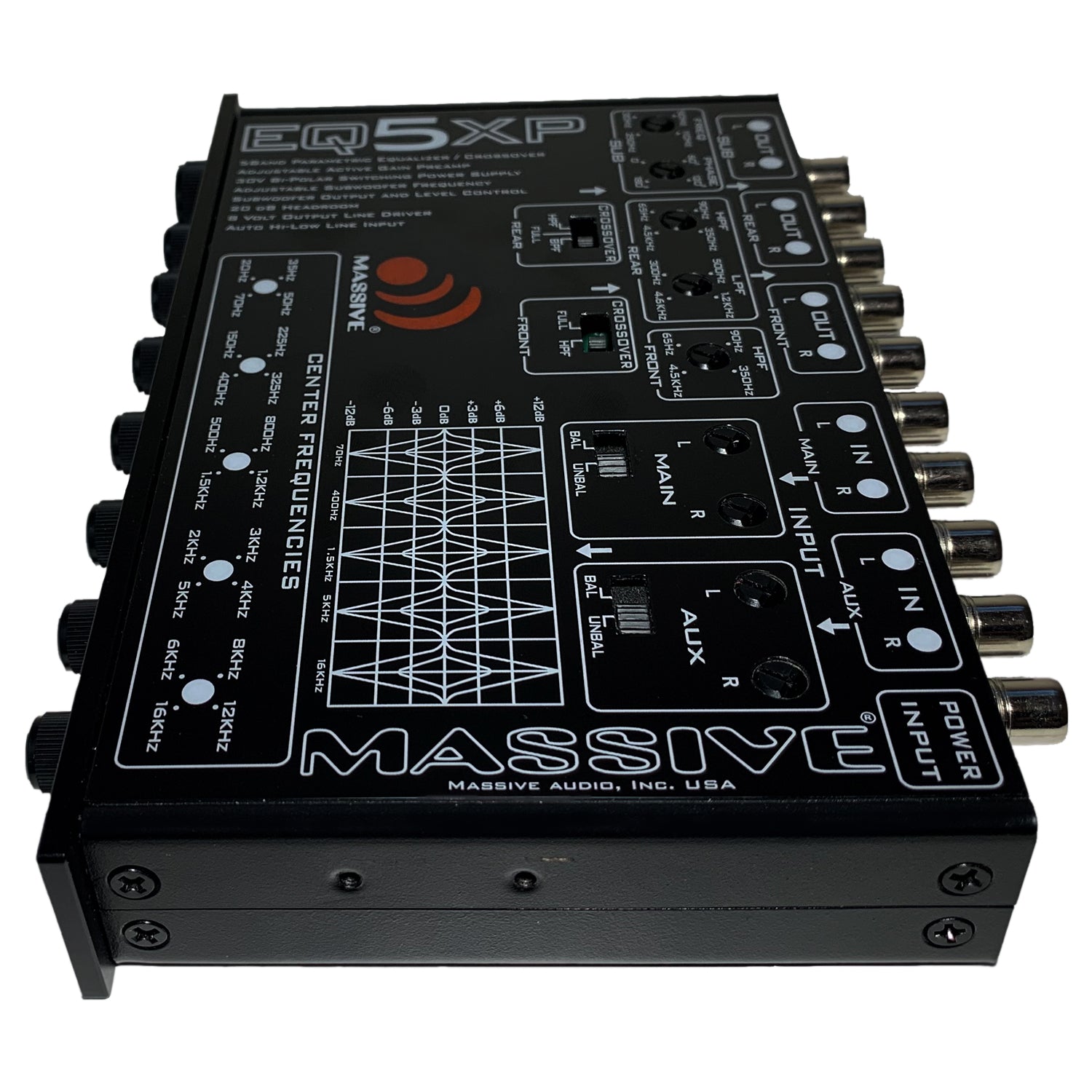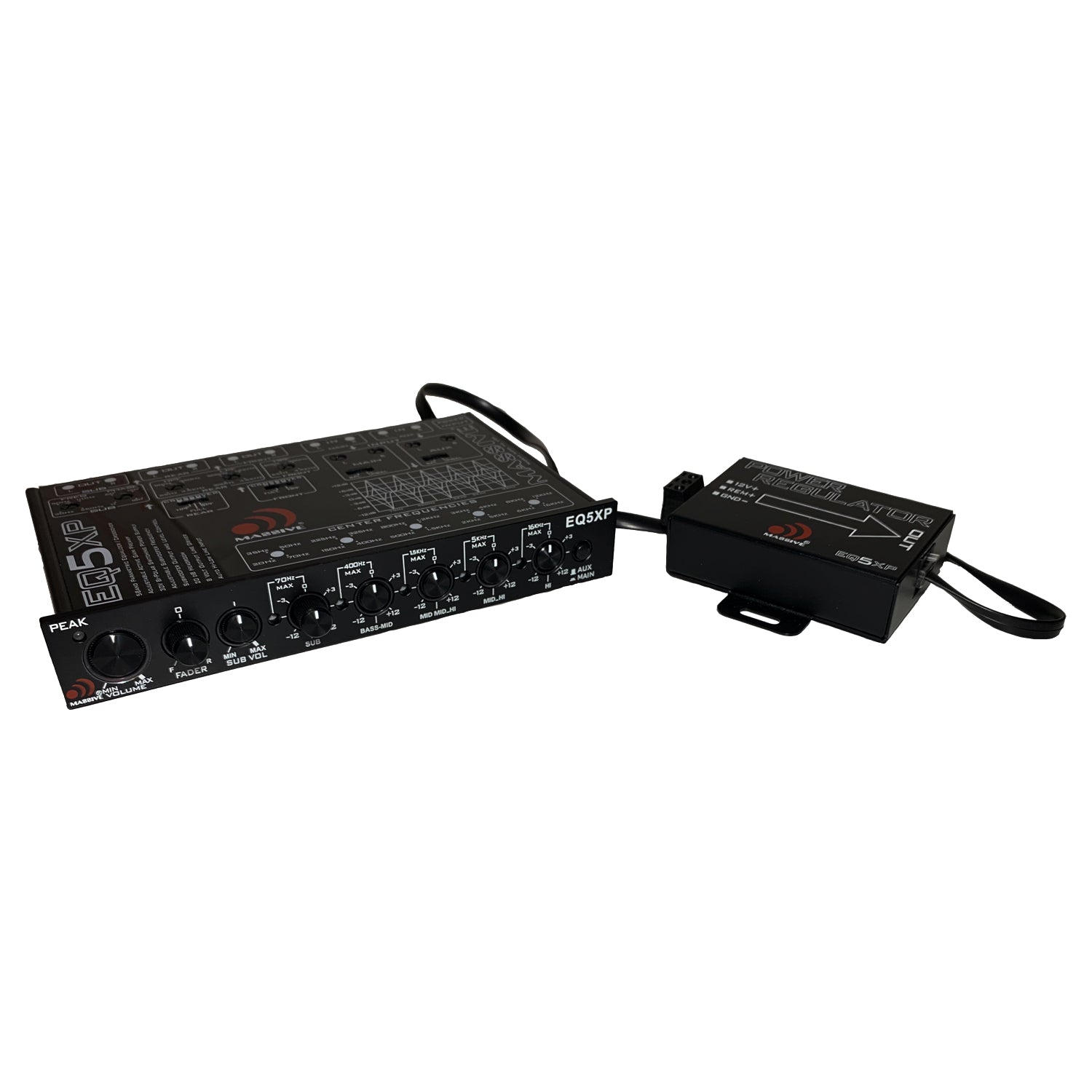 SKU: EQ5XP
EQ5XP - 5 Band Car Audio Parametric Equalizer / Crossover Signal Processor
DESCRIPTION

Manuals & Downloads

SPECIFICATIONS

SHIPPING & RETURNS
Introducing the all new Massive Audio EQ5XP.  Our most high quality, feature heavy and easy to use equalizer yet! The EQ5XP is your full system solution when it comes to balancing frequencies for your entire system quickly at your fingertips, in a simple and compact set-up.
Ease of use is the key here.  Sure, there are some very nice, yet expensive, head units that have adjustable equalizer functions.  But, almost always, those equalizer functions are buried in menus or settings that are not easy to access and adjust.  The EQ5XP can quickly adjust levels without really even needing to look.  This makes adjustment on the fly from one song to the next, a piece-of-cake.

A big feature the EQ5XP has that most in-dash EQ's don't have, is that the EQ5XP has 6 channels out.  What that means is your front 4 channels and the subwoofer signal are separated and individually controllable.  This is an important feature as you will have quick access to subwoofer volume, totally separate from the rest of the system.  It will come in handy if you are bassin' heavy and need to turn it down in a hurry.
For those people who are stepping up their sound quality game, the Massive Audio EQ5XP has the features for an active front stage.  With a bandpass crossover for your rear channels, or channels 3&4, you can drastically improve sound staging and sound quality for your specific speakers in your specific ride.  This vastly upgrades the listening experience.  In addition to that, the EQ5XP has the ability to run a balanced signal input, for those running high signal voltage head units to reduce noise in your system.
With a built-in 8-volt line driver, bandpass crossover, phase control, separate subwoofer volume, and multiple frequency controls, the EQ5XP can really catapult the quality of your audio system with ease.  If you want to increase your ability to tune your system on the fly, in an efficient package, and at a nice price, the new Massive Audio EQ5XP is the answer.
1/2 DIN
5 Band Parametric Equalizer / Crossover
Adjustable Subwoofer Frequency
Subwoofer Output and Level Control
Auto Hi-Low Line Input
Gold Plated RCA Connectors

8 Volt Output Line Driver
30V Bi-Polar Switching Power Supply
Adjustable Active Gain Preamp

20dB Headroom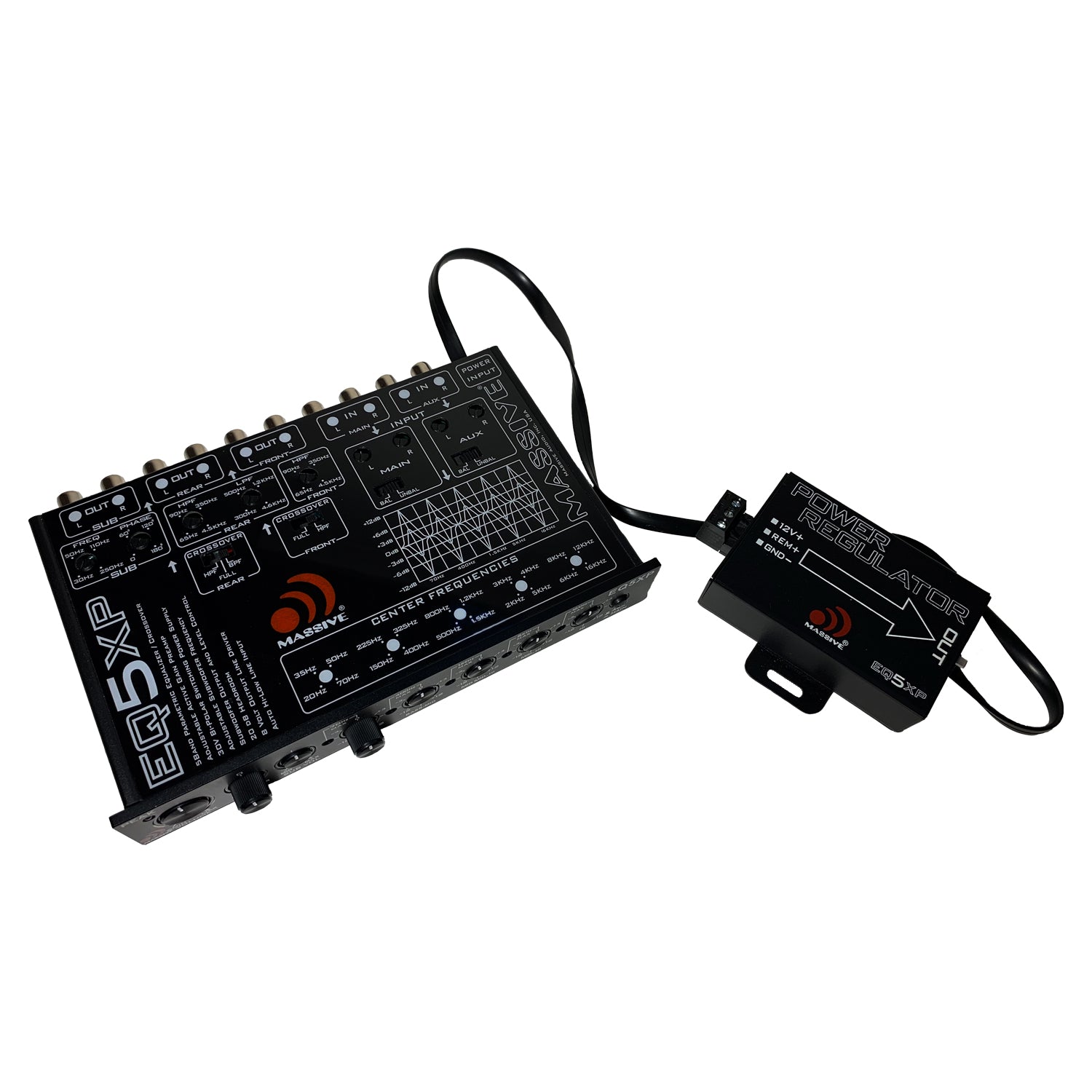 This product has no reviews yet.