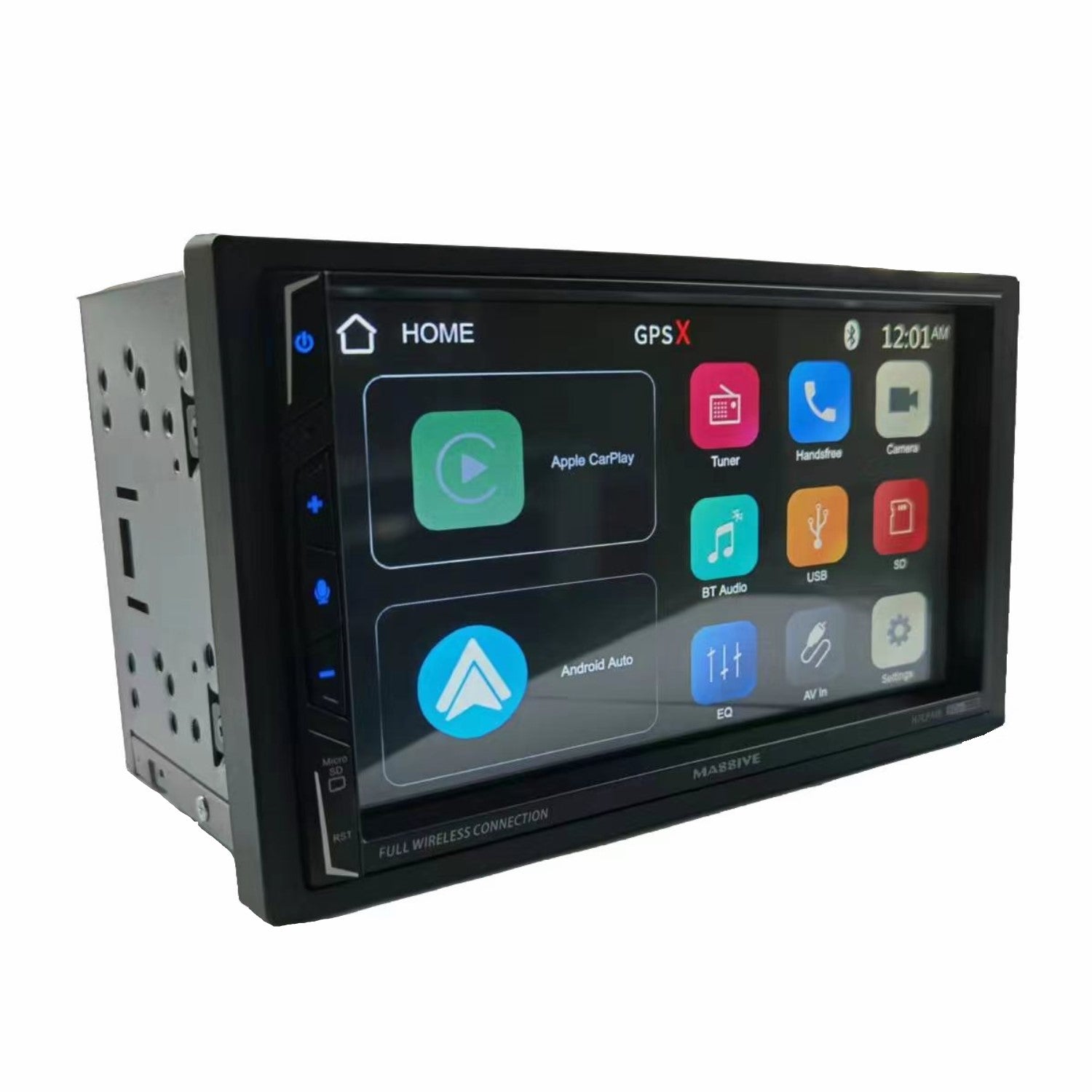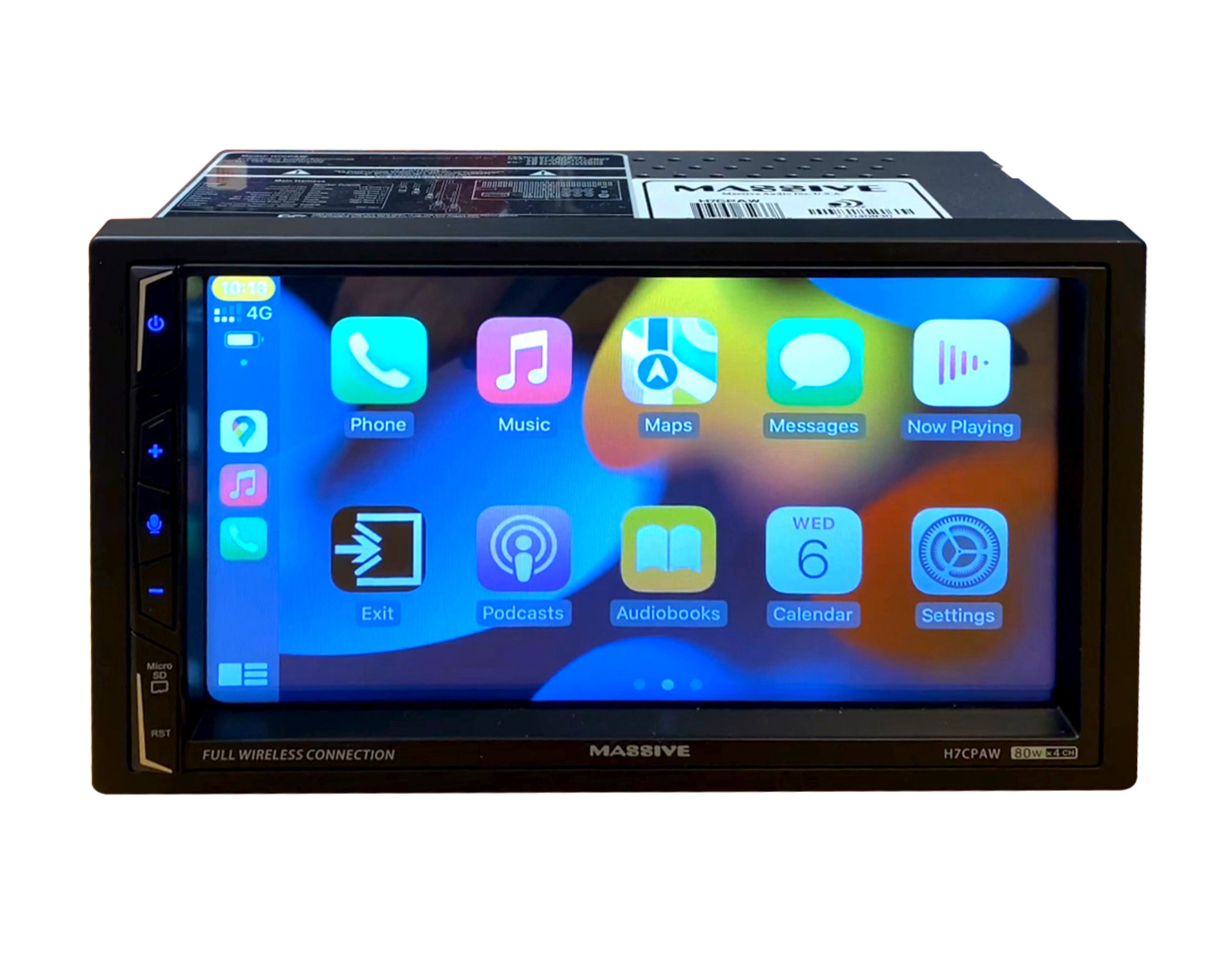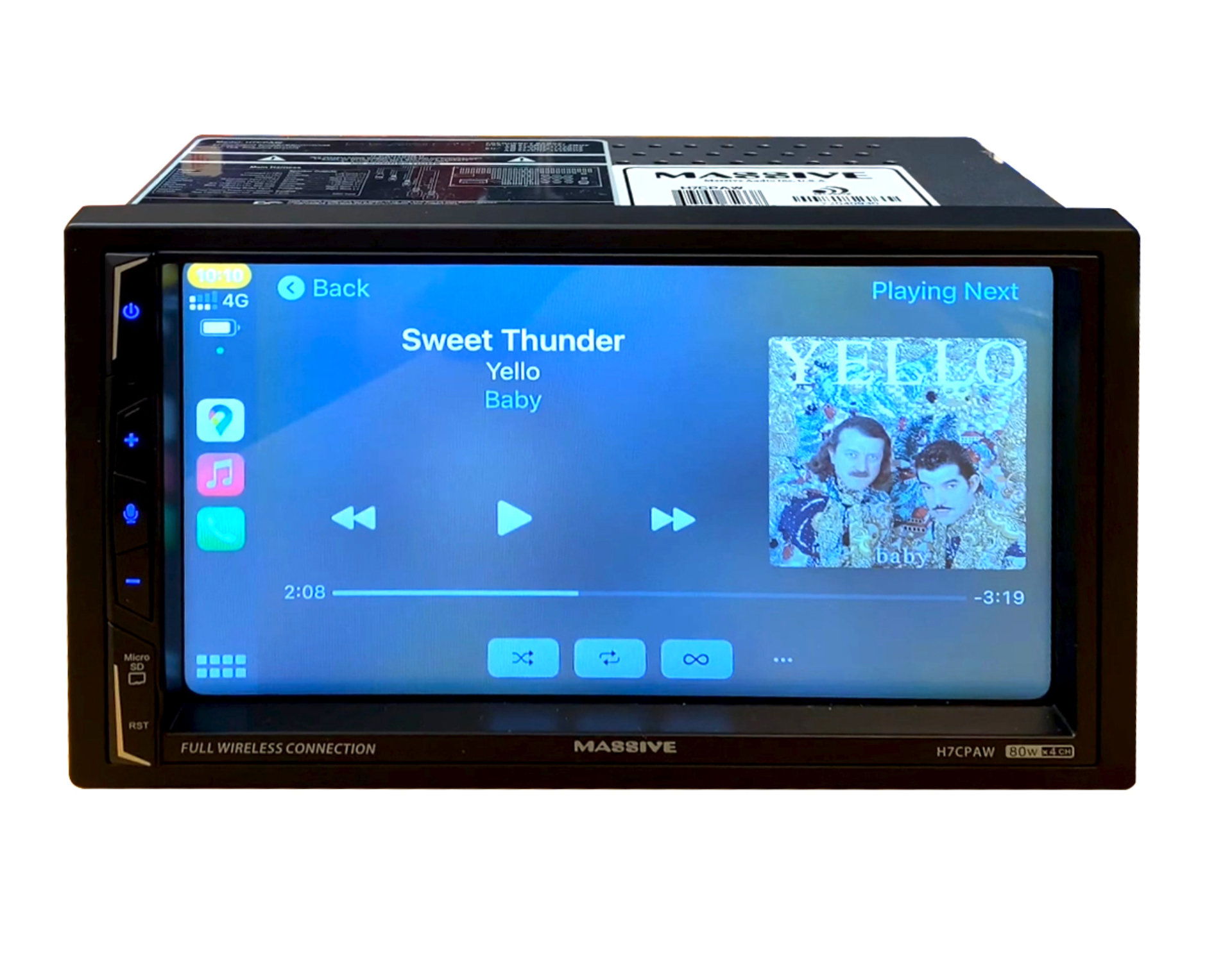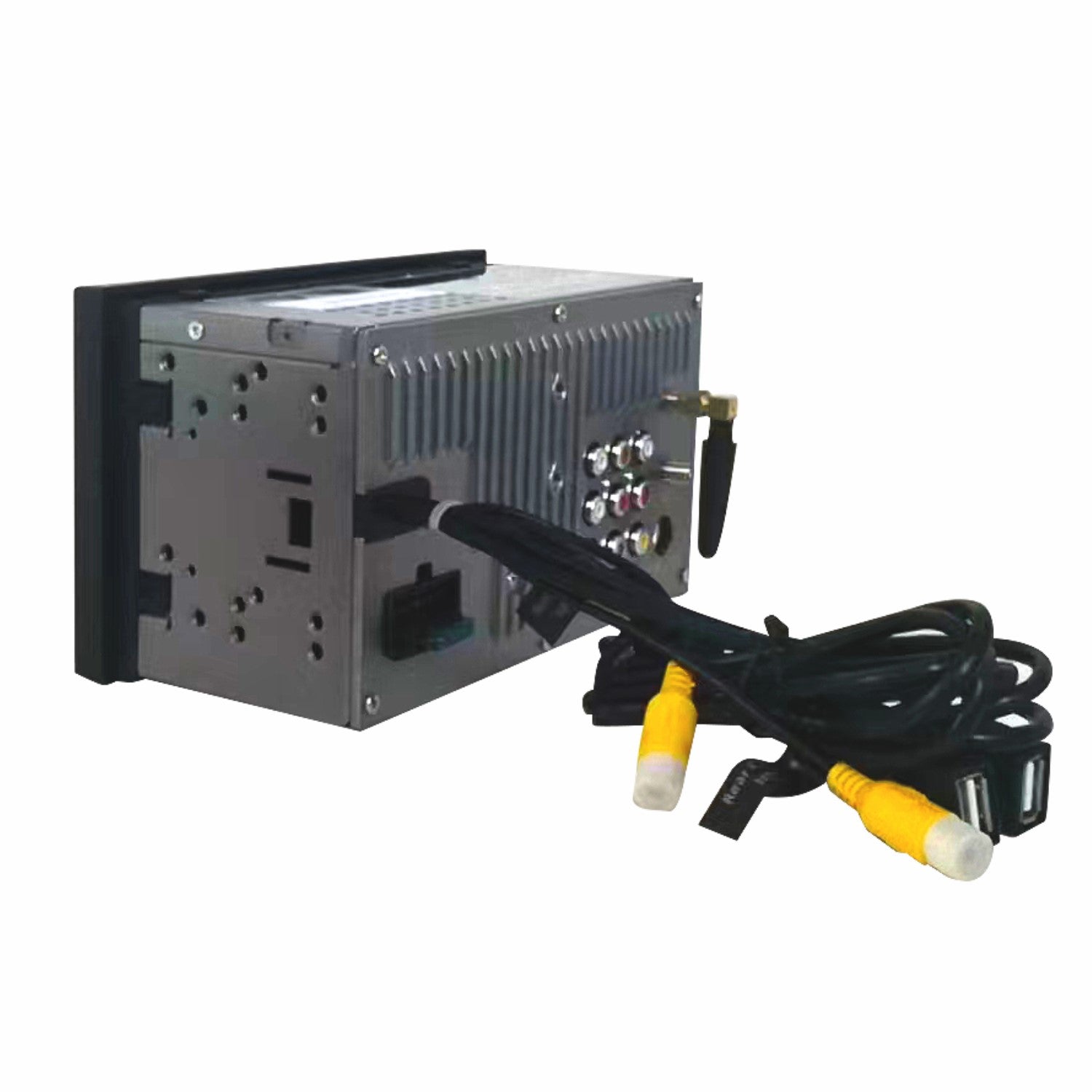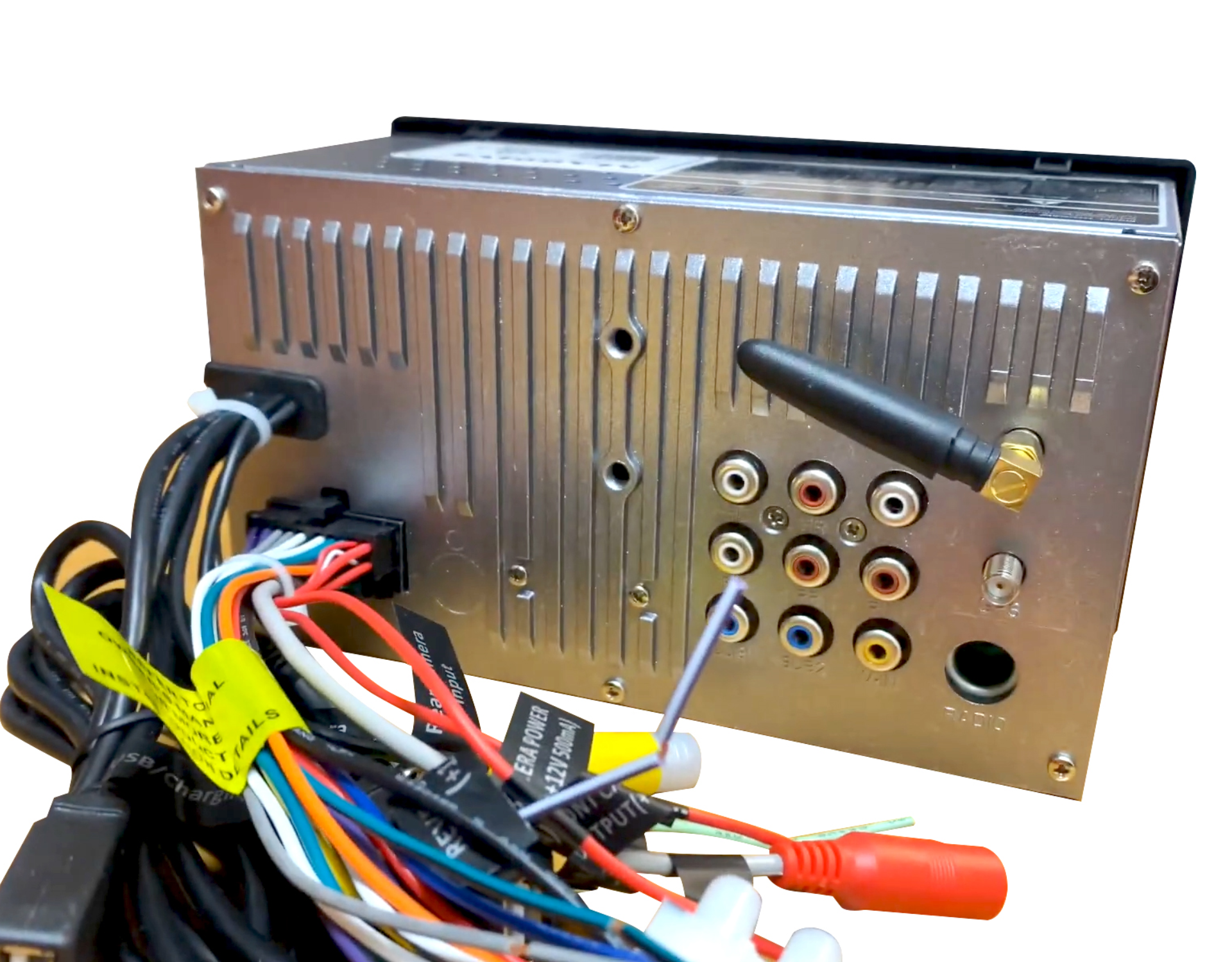 SKU: H7CPAW
H7CPAW - 7" VIDEO HEAD UNIT | CarPlay, Android, MP3, Bluetooth, AM/FM Radio
DESCRIPTION

FEATURES

COMES WITH

SHIPPING & RETURNS
Control your ever-expanding media with the Massive Audio high-quality H7CPAW Digital multimedia receiver!
Stay connected to all your devices seamlessly while on the go; via the built-in software for wireless Apple Car Play and wireless Android Auto! Simple iPhone and Android control available in the car on this 7" capacitive touchscreen. Use Siri or Google Assistant for hands-free control that translates perfectly to your vehicle. Built-in Bluetooth® also makes wireless music streaming, audiobook, pod cast and hands-free calls a breeze! 
CarPlay connects your iPhone with its easy-to-use interface, allowing you to access iPhone content via the advanced voice assistance feature. Learn more at www.apple.com/ios/carplay.
Android lovers can utilize this head-unit with Android Auto that connects your device with ease so you can focus on driving. You'll have easy voice assistance for phone calls, maps, e-books, music, messages and other popular apps. Get more info at www.android.com/auto.
Bluetooth enables wireless streaming for music, podcasts, audiobooks and just about anything your phone offers. Make calls, send and receive emails and texts all while being safe driving your vehicle. 
All this as well as Front and Rear Camera*, USB, SD, Radio, Wi-Fi and amazing 1080P HD video quality make the Massive Audio H7MCP the clear choice for digital receivers! 
Manuals & Downloads

Apple Car Play

Android Auto

Dimensions: 3.8"(H) x 6.71"(W) x 3.56"(D)

Power Input: 8.5V__18VDC

WEIGHT: 1.73 Lbs.

Screen resolution: 1024 x 600

 

high definition
7" capacitive touchscreen
Aspect Ratio: 16:9
Screen Type: TFT-LED Active Matrix
Max Power: 80w
Speaker Load: 4-8Ω
Preset EQ: 5 Styles
EQ Bands Adjustable: 10HZ, 32Hz, 63Hz, 125Hz, 250Hz, 500Hz, 1KHz, 2KHz, 4KHz, 8KHz, 16KHz
EQ Boost: +6dB
Pre-Amp Output: 3 Pairs 
Sub LPF: 50Hz, 80Hz, 120Hz, 160Hz
Sub Level: +1-14dB
iPhone Compatibility: iPhone5 and up / iOS 7.1+
Android Compatibility: 6.0+
USB 2.0 (High-Speed) 
USB Port 1: Carplay & Android Auto
USB Port 2: Media & 1.5A charging
USB/Micro SD Card: MAX 32GB
File System: FAT32
Audio Playback: MP3, WMA, WAV, FLAC
Video Playback: AVI, MKV, WMV
Bluetooth: V4.2+E.D.R. 

Digital Multimedia Receiver with AM/FM tuner (does not play CDs)

Double-DIN
Trim-ring

Wiring Harness
Hands Free Microphone

GPS antenna

2 Side-brackets
Mounting Hardware Kit

8 IM5 x 6mm Bolts
User's Manual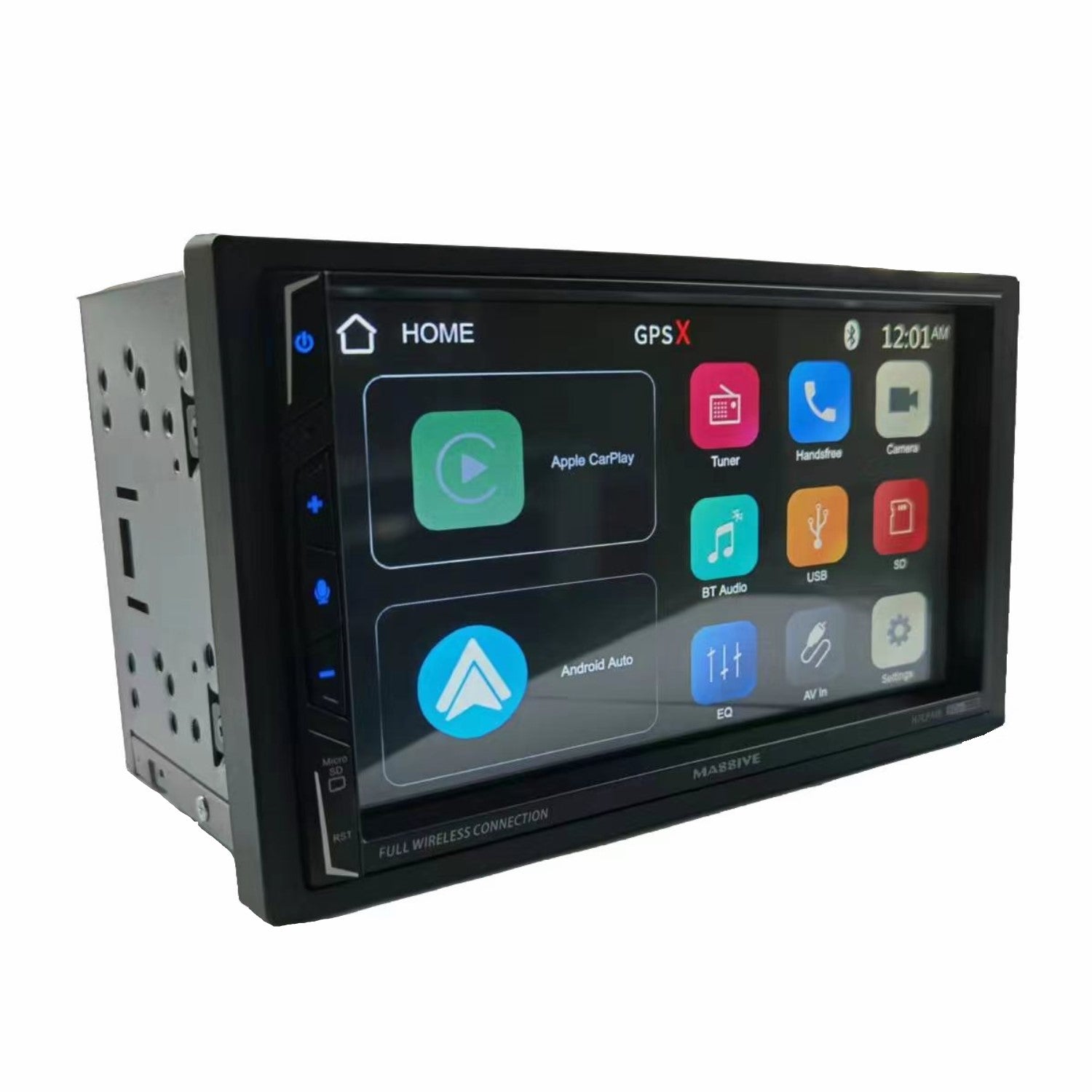 This product has no reviews yet.