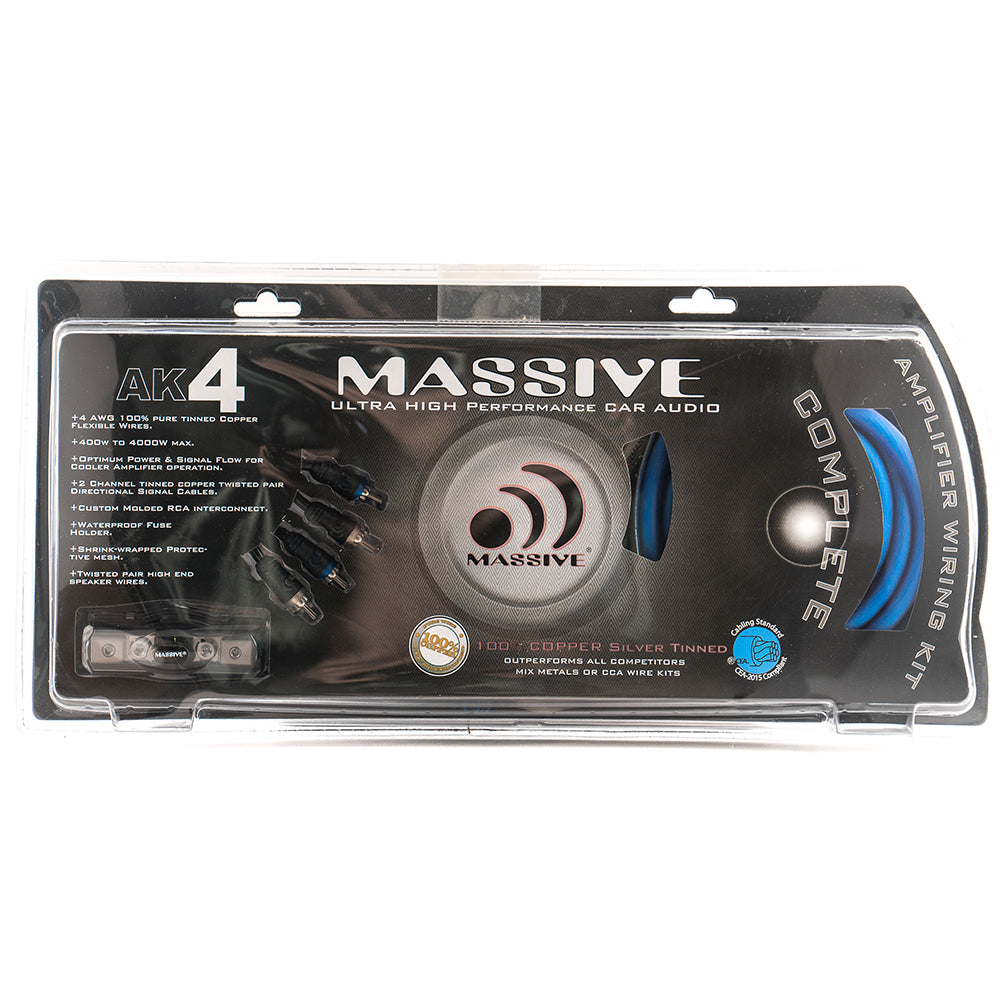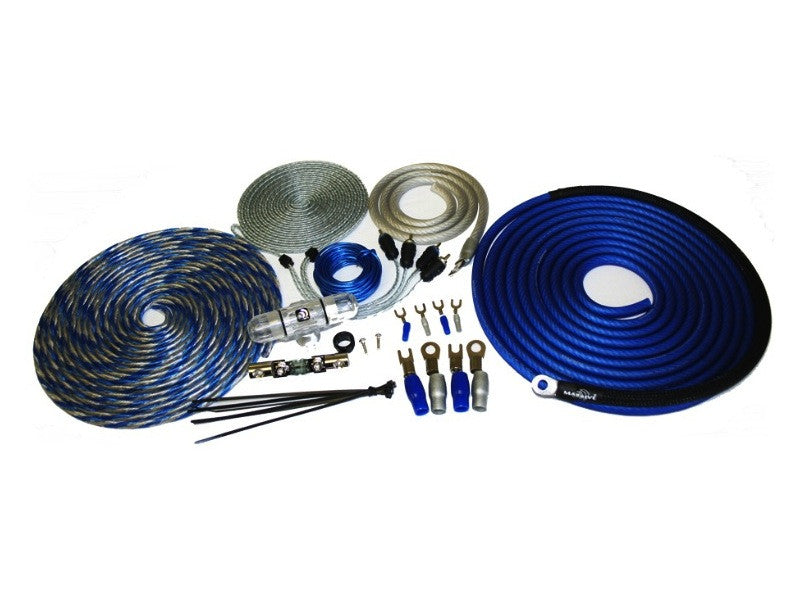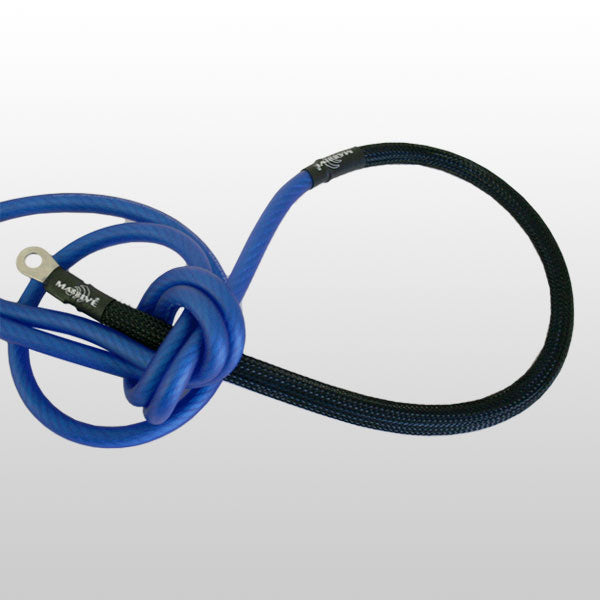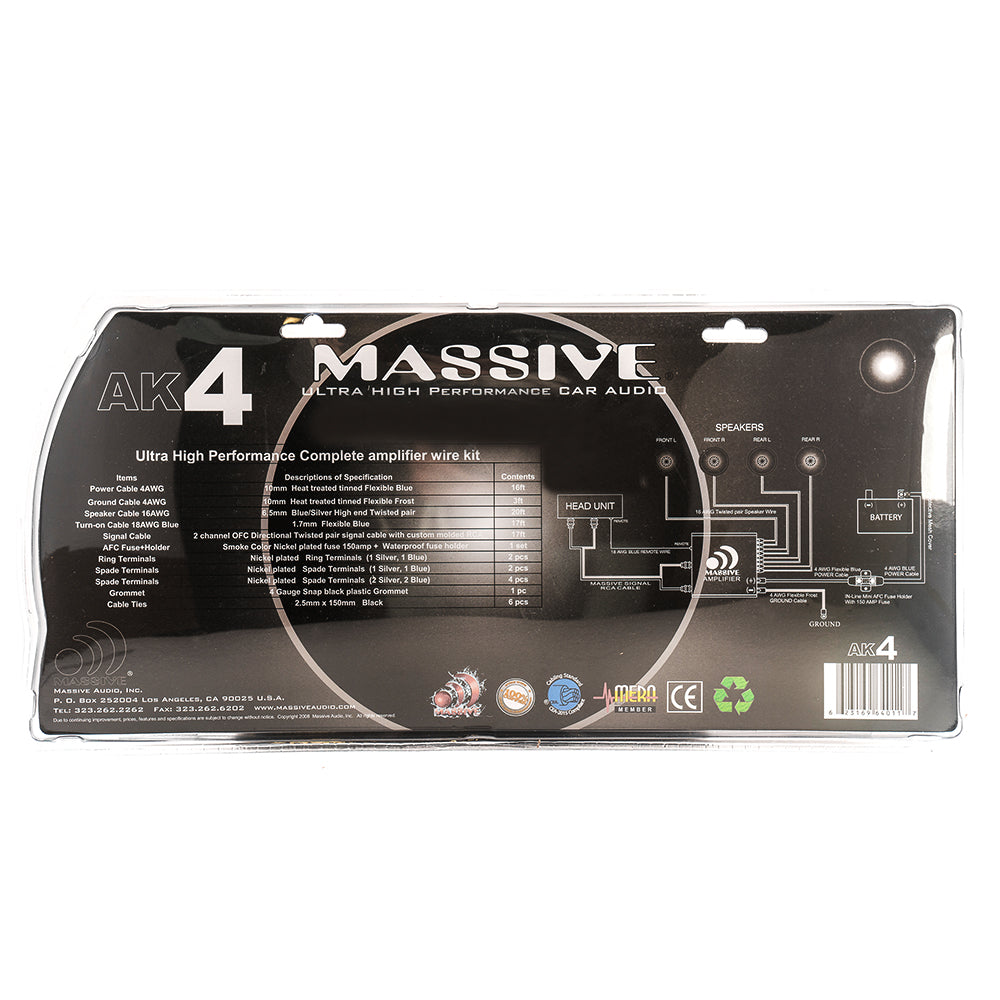 SKU: AK4
AK4 - 4 AWG Full Wire Kit Silver Tinned 100% O2 Free Pure Twisted Copper
DESCRIPTION

FEATURES

SPECIFICATIONS

SHIPPING & RETURNS
Protect your investment! AK Series Premium "Hook Up's" are the Massive Audio solution to eliminating the weak link. Massive Audio wiring kits greatly simplify the process of installing your amplifier by providing everything you need right in one kit. Unlike most manufacturers we supply all the necessary wire, fuses and terminals in one package. All Massive wire is comprised of Oxygen Free Pure Copper Cable (No Mixed Metal or CCA) and the signal cables use custom molded RCA plugs insuring the highest conductivity. The AK8 and AK4 supply all necessary power wiring accessories for competition-quality installation of a single amplifier, including a pre-wired waterproof fuse holder and remote turn-on wire. The AK 0 is a one package solution for a zero AWG amplifier installation including an AGU Fuse Distribution Block and 2 60 Amp AGU Fuses for 0 AWG connectivity with twisted pure copper silver tinned wire.
100% Pure Oxygen Free
Flexible Silver Tinned Wires
Optimum Power & Signal Flow for Cooler Amplifier Operation
2 Channel OFC Pair Directional Signal Cables
Custom Molded RCA Interconnect
ANL Fuse Holder
Shrink-Wrapped Protective Mesh
High End Gage Speaker Wires
| | |
| --- | --- |
| Power Cable | 4 AWG - 16 Ft |
| Ground Cable | 4 AWG - 3 Ft |
| Speaker Cable | 16 AWG - 20 Ft |
| Signal Cable | RCA Pair - 17 Ft |
| Fuse Holder | 150 Amp AFC |
| Wire Material | 100% Twisted Copper |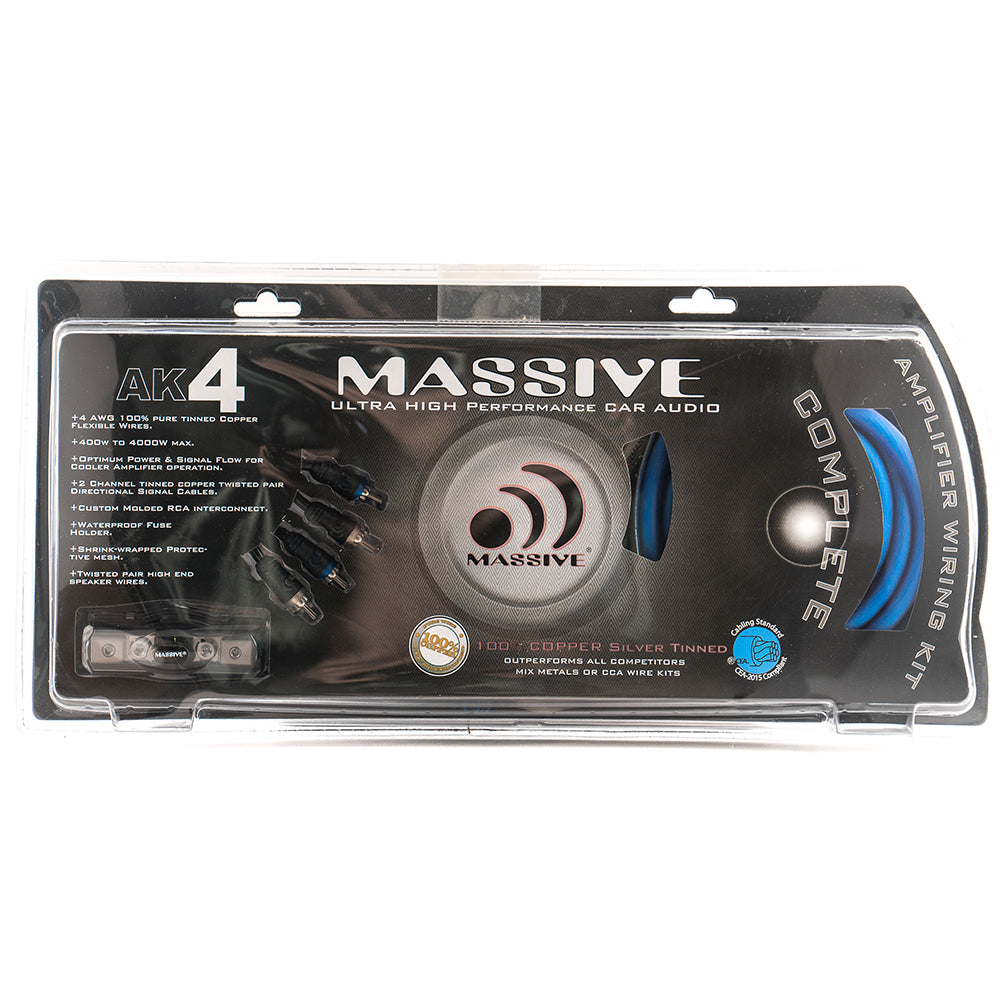 This product has no reviews yet.