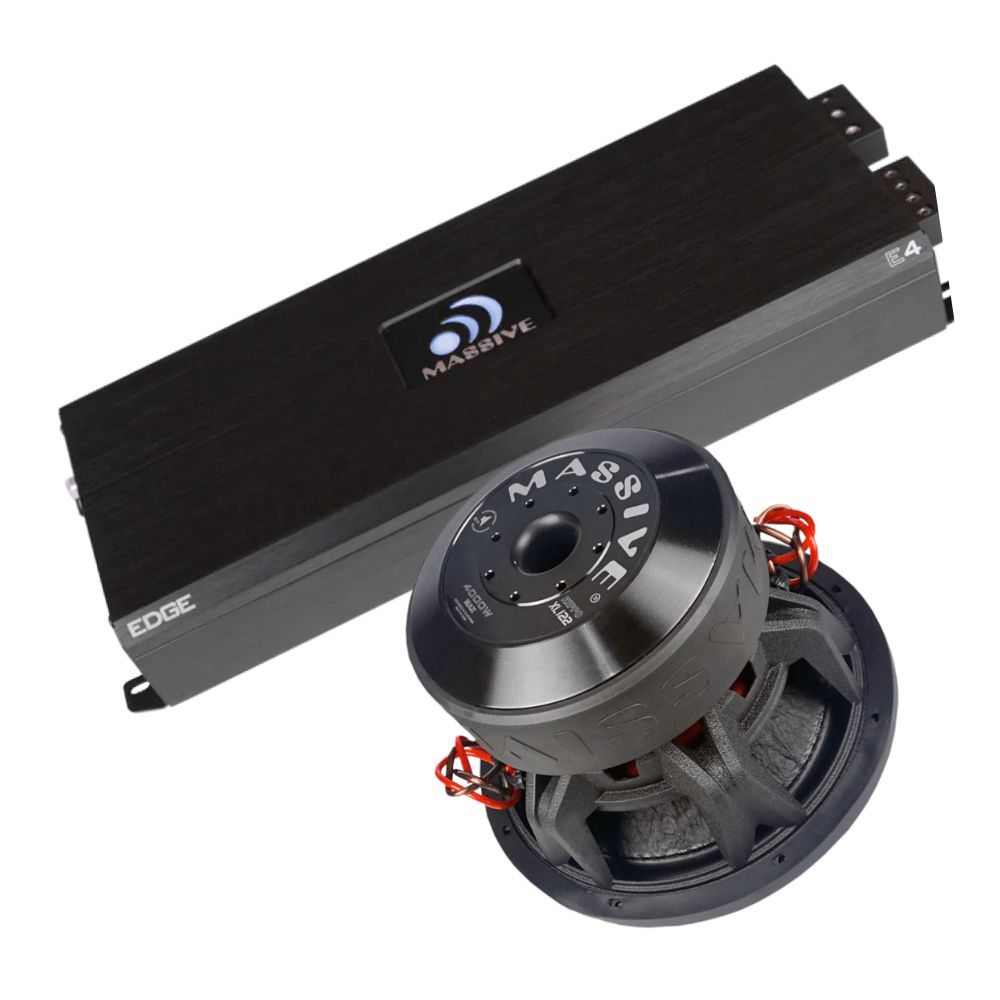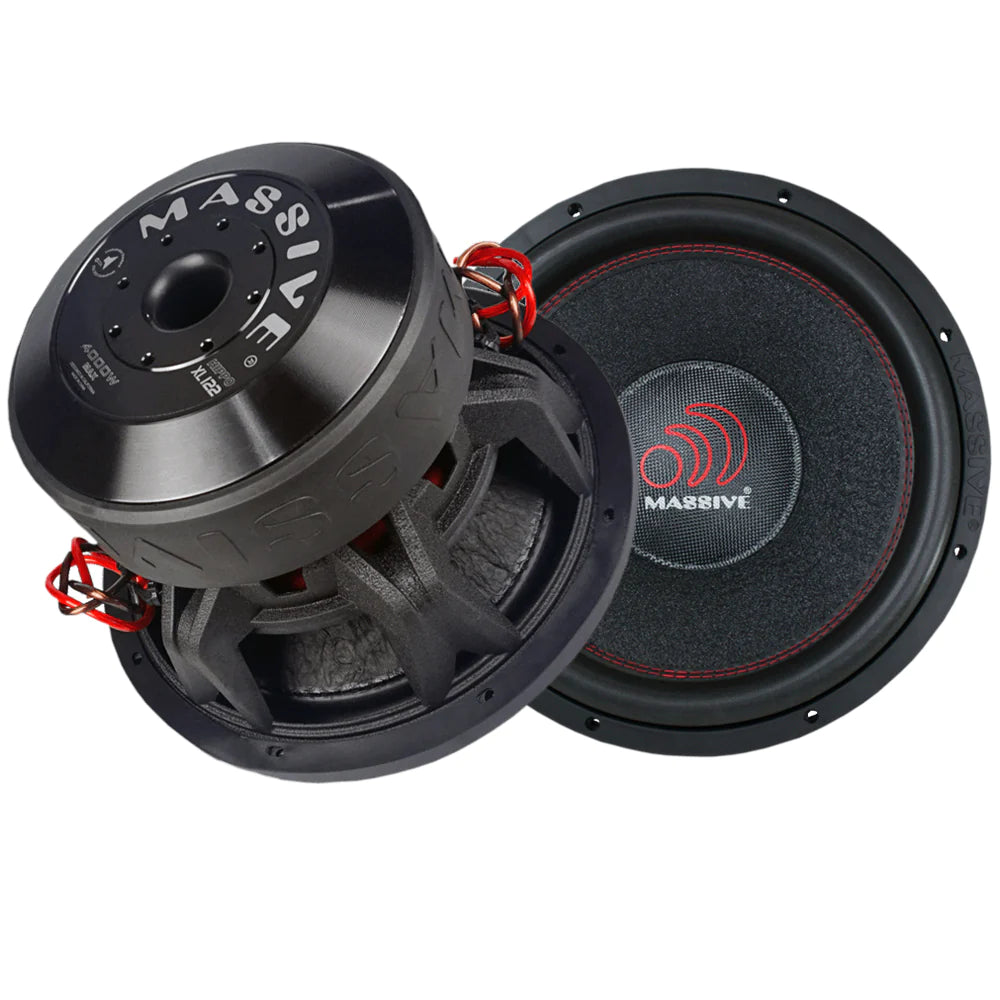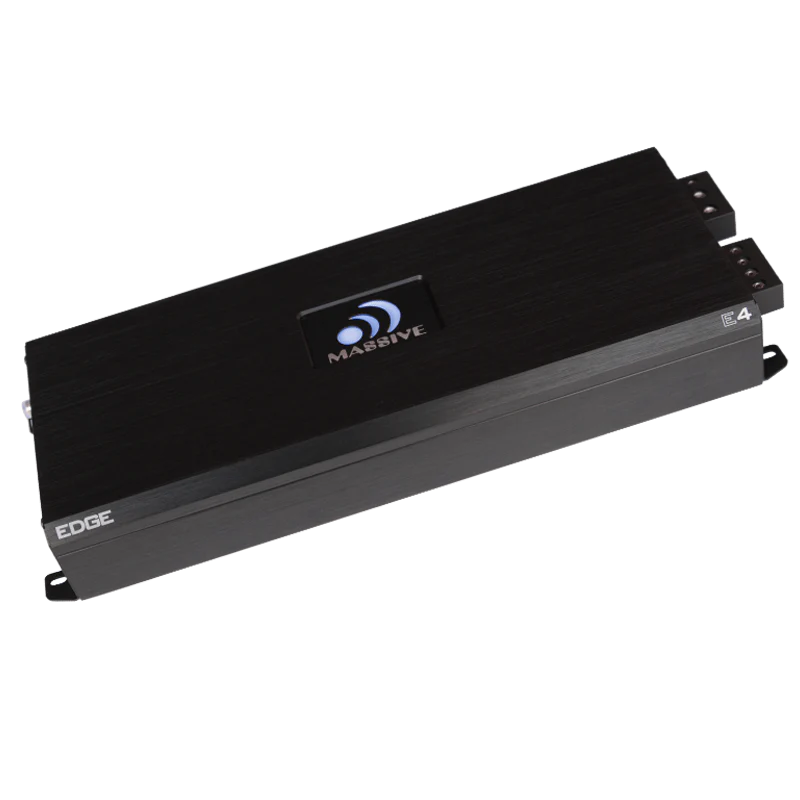 SKU:
Combo: HIPPOXL122 Subwoofer with E4 Nano Edge Bass Amplifier
DESCRIPTION

SHIPPING & RETURNS
Introducing Bass Package 1: The Ultimate Sound Upgrade for Your Car
Unleash the power of deep, heart-thumping bass with the Bass Package 1. This incredible combo combines the Massive Audio HippoXL122 Subwoofer and the E4 2000W Mono Amplifier, delivering an unmatched audio experience that will elevate your car's sound system to new heights.
The centerpiece of this package is the Massive Audio HippoXL122 Subwoofer. Engineered with precision and built to deliver exceptional performance, this subwoofer features dual 2-ohm voice coils and a massive 12-inch cone. It boasts a peak power handling of 4000 watts and RMS power handling of 2000 watts, ensuring that every beat and bass note is reproduced with remarkable clarity and intensity. The HippoXL122's rugged construction and high-quality materials make it durable and reliable, perfect for handling the most demanding audio setups.
Complementing the HippoXL122 is the E4 2000W Mono Amplifier, a powerhouse that brings the best out of your subwoofer. With an impressive 2000 watts of power output, this mono amplifier provides a solid foundation for the subwoofer to excel. Its high-efficiency design minimizes distortion and maximizes power transfer, delivering clean and precise bass reproduction. The E4 amplifier features a compact size, making it easy to install in any vehicle while still packing a punch.
Together, the Massive Audio HippoXL122 Subwoofer and the E4 2000W Mono Amplifier create an unbeatable combination for audiophiles and car enthusiasts alike. Whether you enjoy the thundering beats of hip-hop, the rumbling lows of electronic music, or the tight, punchy bass of rock and pop, Bass Package 1 will take your car audio system to the next level.
Enhance your driving experience with deep, immersive bass that fills your car's interior, making every journey an unforgettable musical adventure. Upgrade your sound system today with Bass Package 1 and feel the power of exceptional audio quality.

Massive Audio HippoXL122 Subwoofer:
Subwoofer Size: 12 inches
Peak Power Handling: 4000 watts
RMS Power Handling: 2000 watts
Dual 2-ohm voice coils
Sensitivity: 91.1 dB
Frequency Response: 32Hz - 300Hz
Mounting Depth: 6.75 inches
Cutout Diameter: 11 inches
Overall Diameter: 12.5 inches
Overall Depth: 7.25 inches
E4 2000W Mono Amplifier:
Power Output: 2000 watts
Class D Monoblock Amplifier
Frequency Response: 10Hz - 300Hz
Signal-to-Noise Ratio: >80dB
Variable Low-Pass Crossover: 35Hz - 250Hz
Variable Subsonic Filter: 10Hz - 50Hz
Input Sensitivity: 0.2V - 6V
Dimensions: 10.25" x 7.12" x 2.25"
These specifications highlight the impressive power and performance of the Massive Audio HippoXL122 Subwoofer and the E4 2000W Mono Amplifier, making them an ideal choice for anyone seeking a robust and immersive bass experience in their car audio system.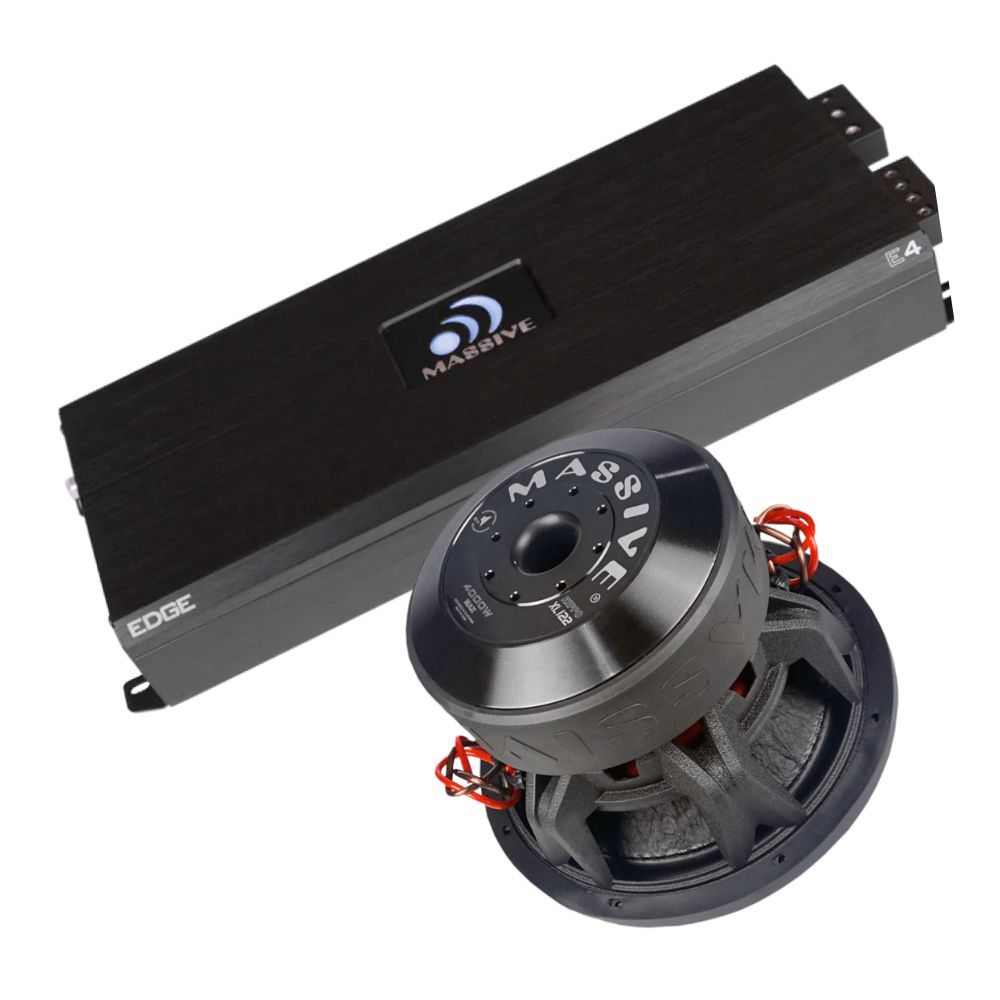 This product has no reviews yet.