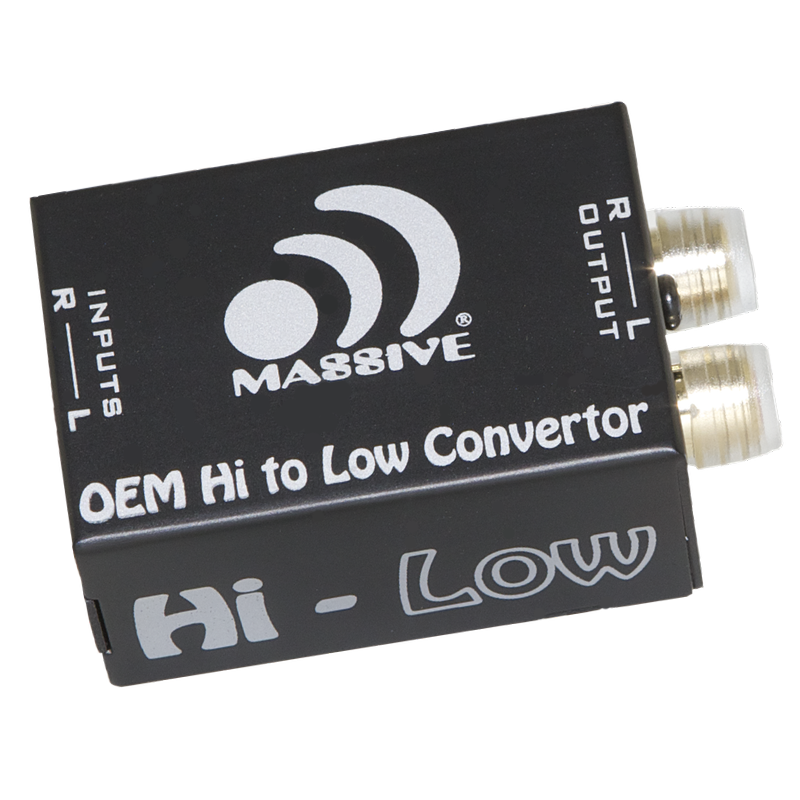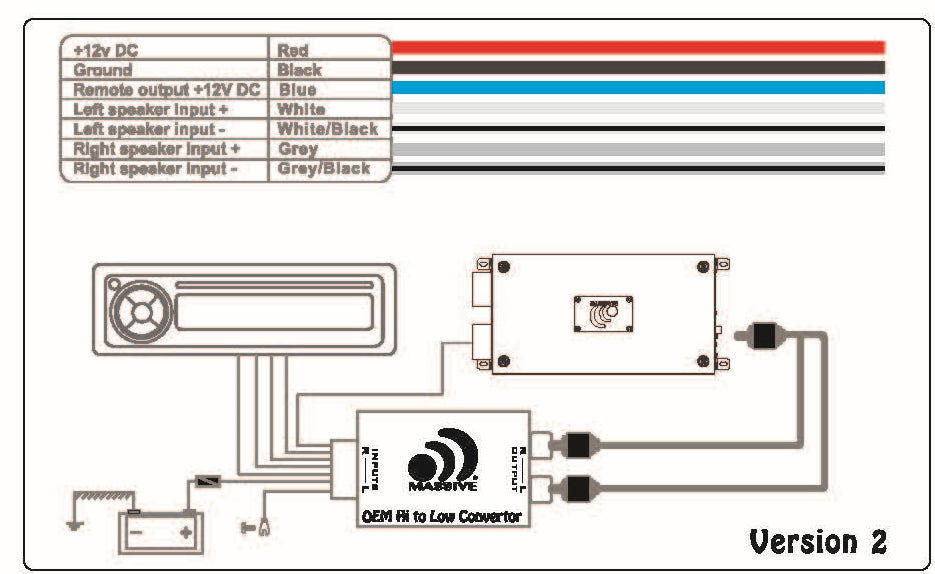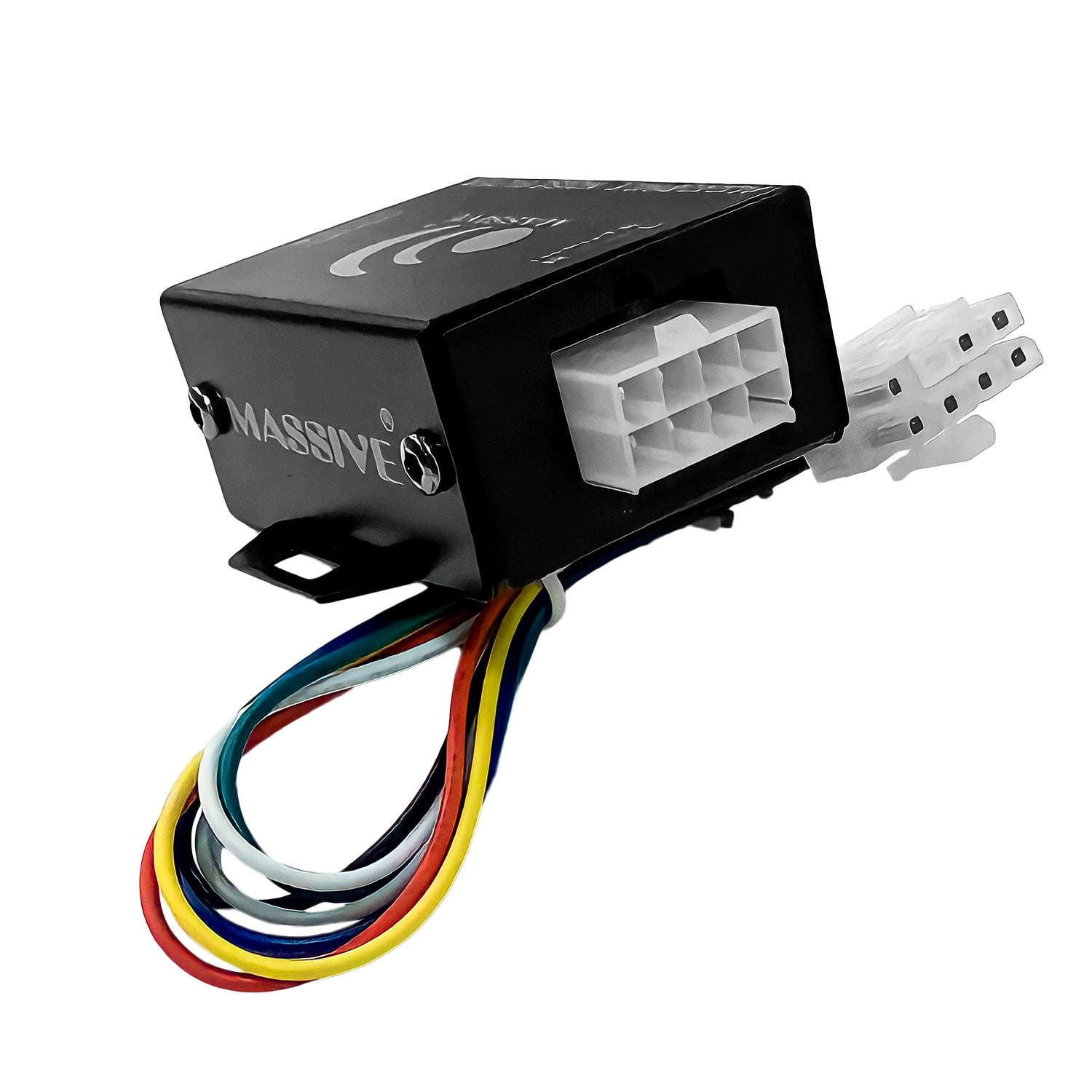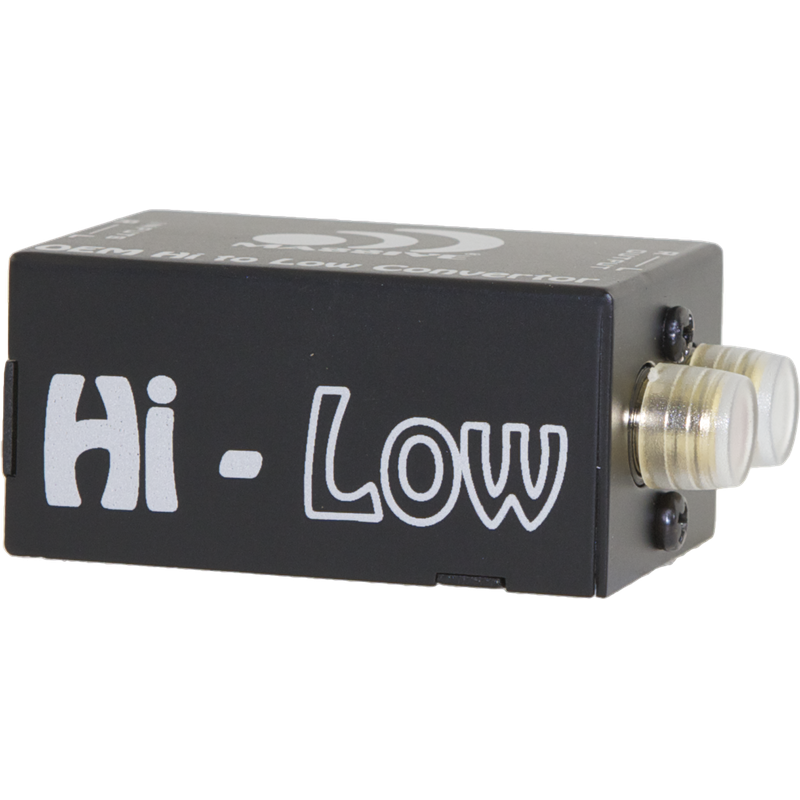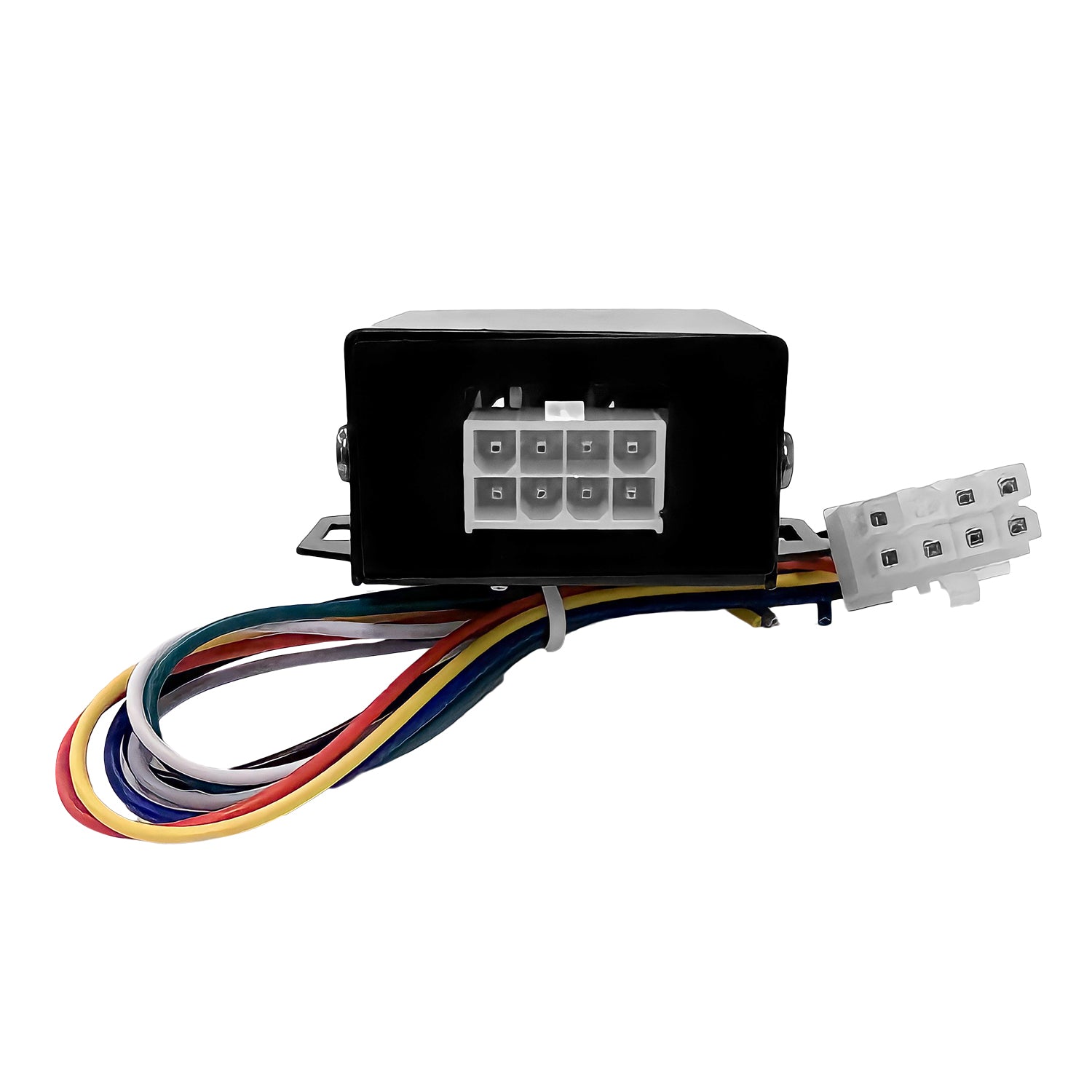 SKU: HI-LOW
HI-LOW - 2 Channel Hi-Low to RCA Converter
DESCRIPTION

SPECIFICATIONS

SHIPPING & RETURNS
Convert your factory radio system with any Massive Audio amplifier with this precision made Hi2Lo converter. This near perfect OEM "plug and play" line converter takes any speaker level stereo signal from any source and converts it to a perfect dual 4.5 Volt line level, low distortion RCA output! There are no adjustments or settings to mess with. Everything is automatic, including a AUTO MUSIC SENSING TURN-ON feature and REMOTE OUT! This "plug and play" Hi2Lo converter is ideal for adding a subwoofer to your personal ride or a lease car without giving up factory features like steering wheel radio controls, navigation and hands free phone use. To add a subwoofer system to any car just tap into the left & right (+) (-) terminals marked on any rear deck factory speaker set with the supplied Molex connector. Plug it into the Hi2Lo. Run an RCA cable into any Massive Audio amplifier with any Massive subwoofer(s). Adjust the amp gain controls and you"re done!
Plug & Play Installation
Compact Housing
Ground Noise Isolation
Balanced Left/Right Matched Inputs
Music Signal Sensing Turn On
Remote 12 Volt External Turn On
Dual L/R Balanced 4.5 Outputs
Small Design for Easy Mounting
Ideal For Adding After Market Equipment Without Giving Up Factory Features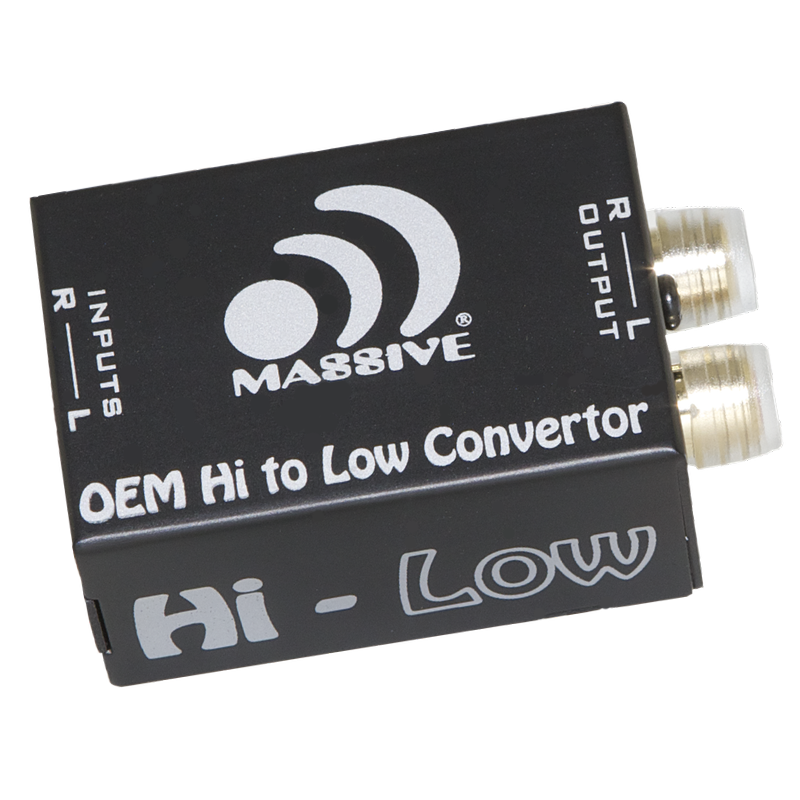 This product has no reviews yet.