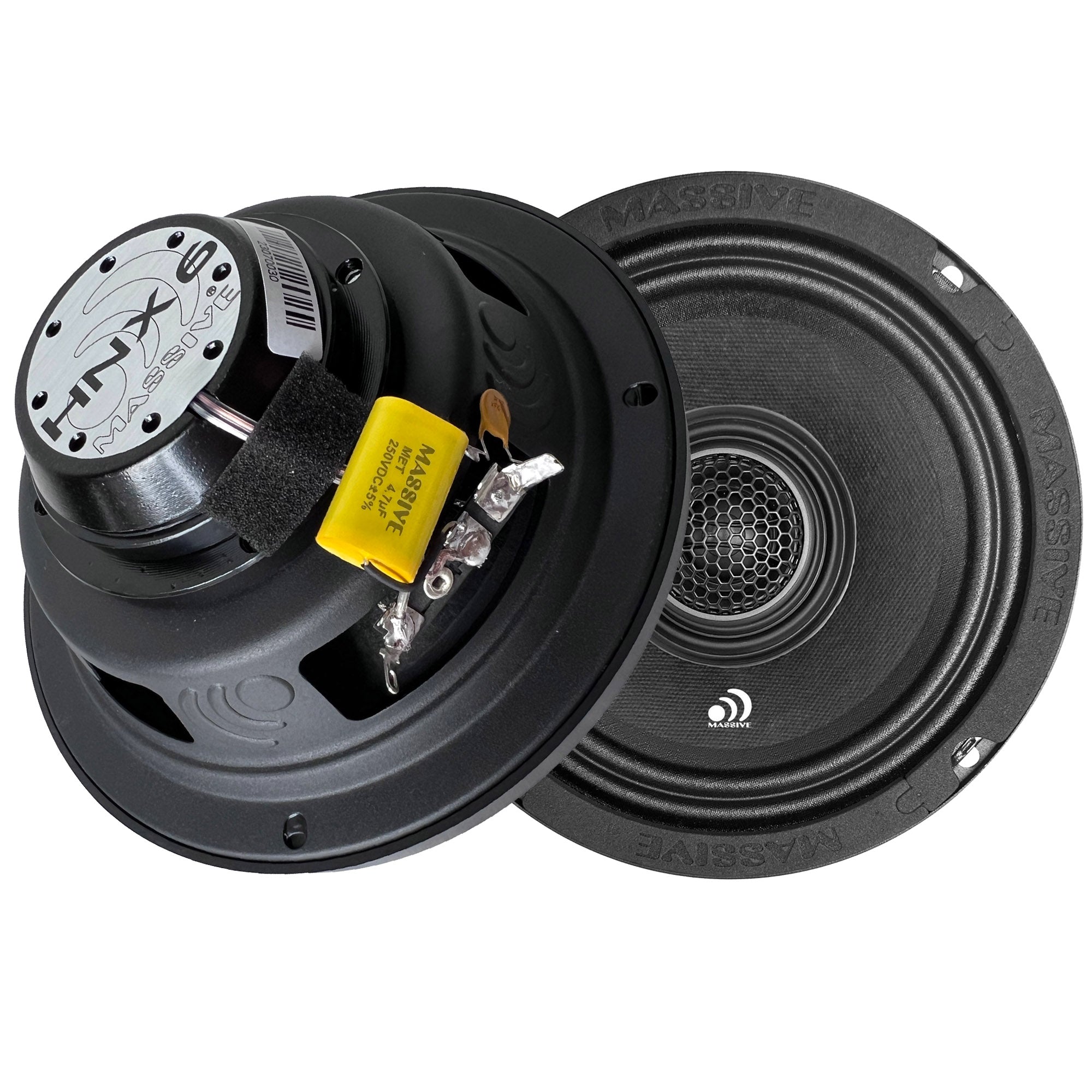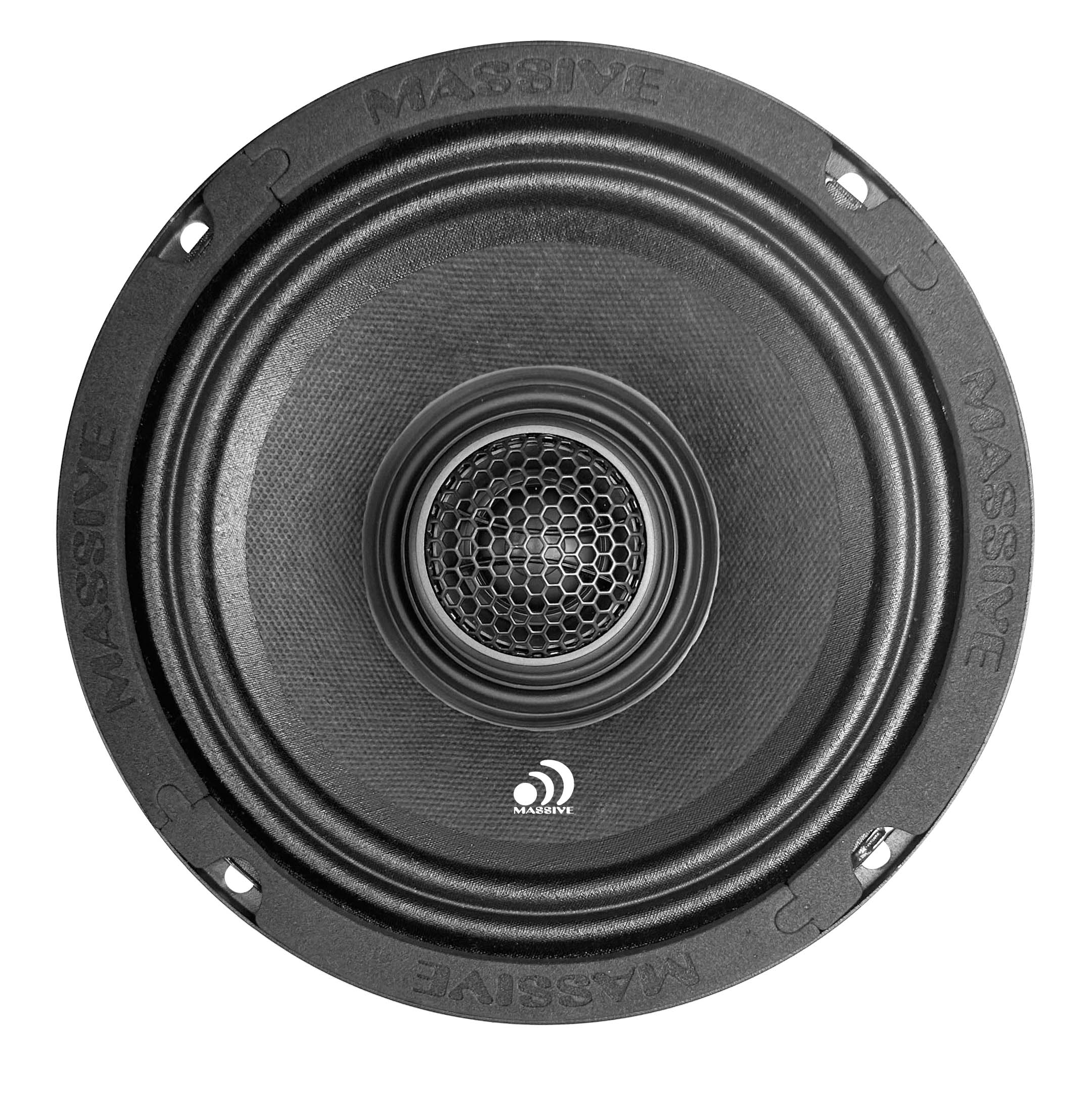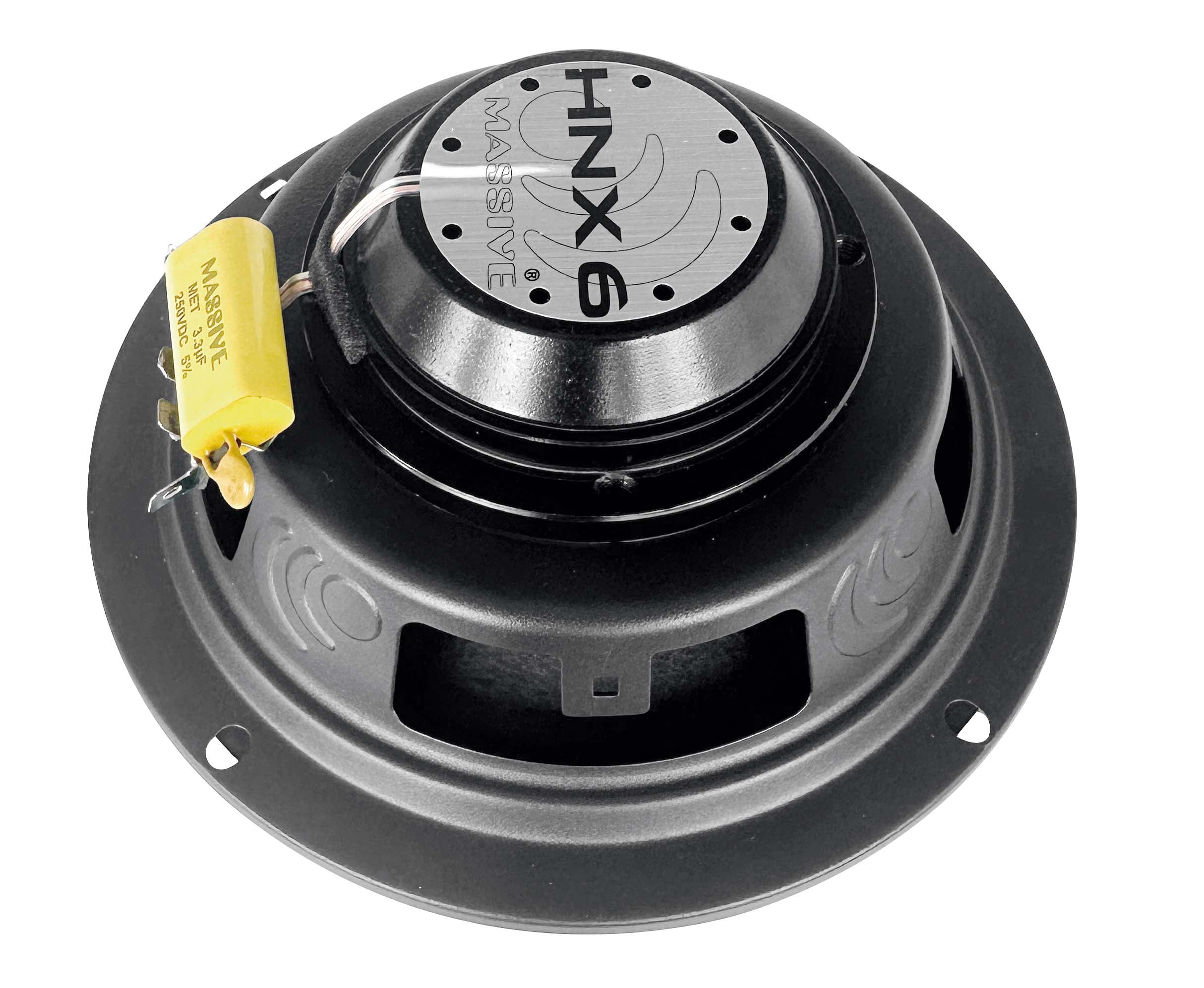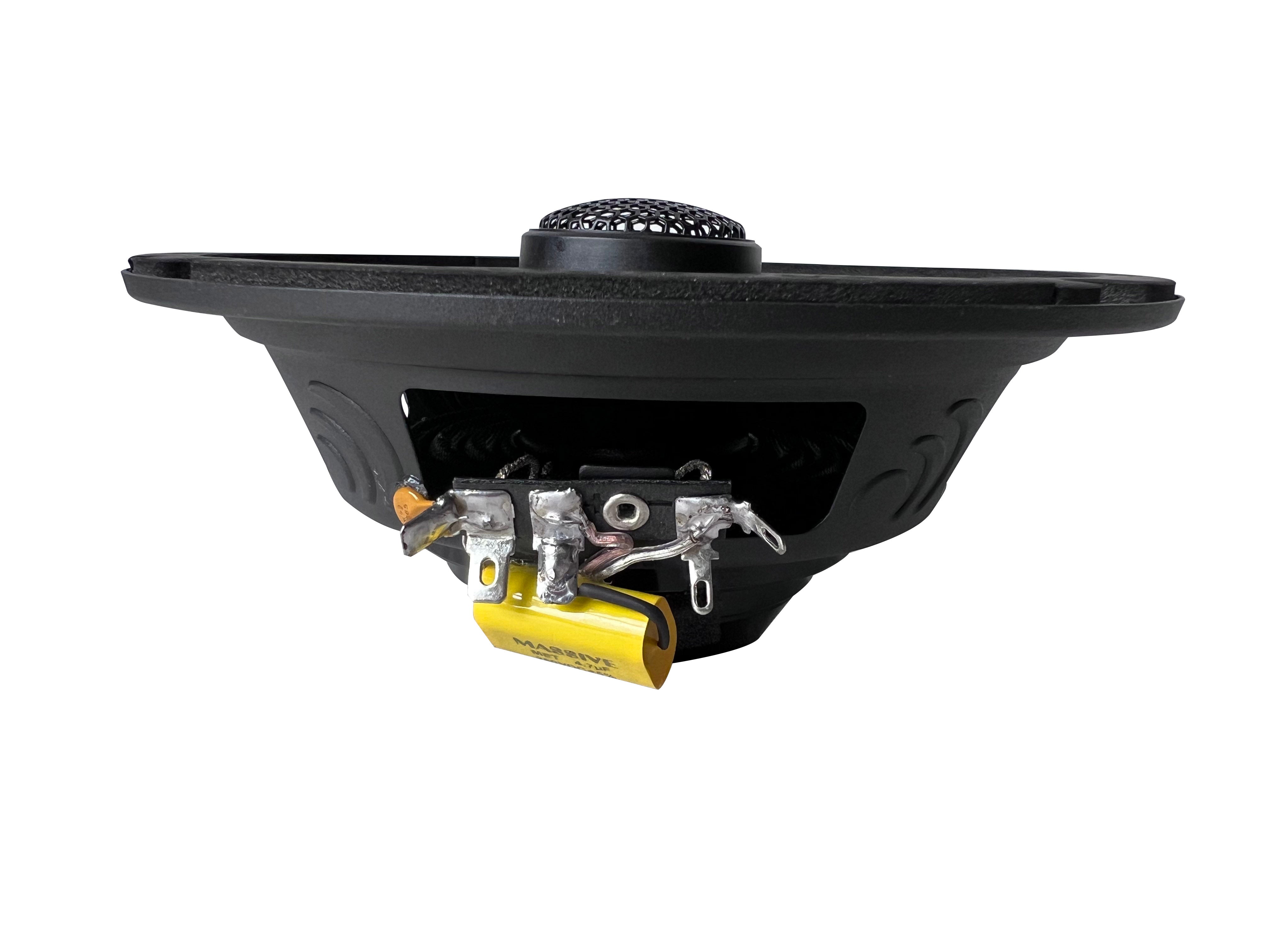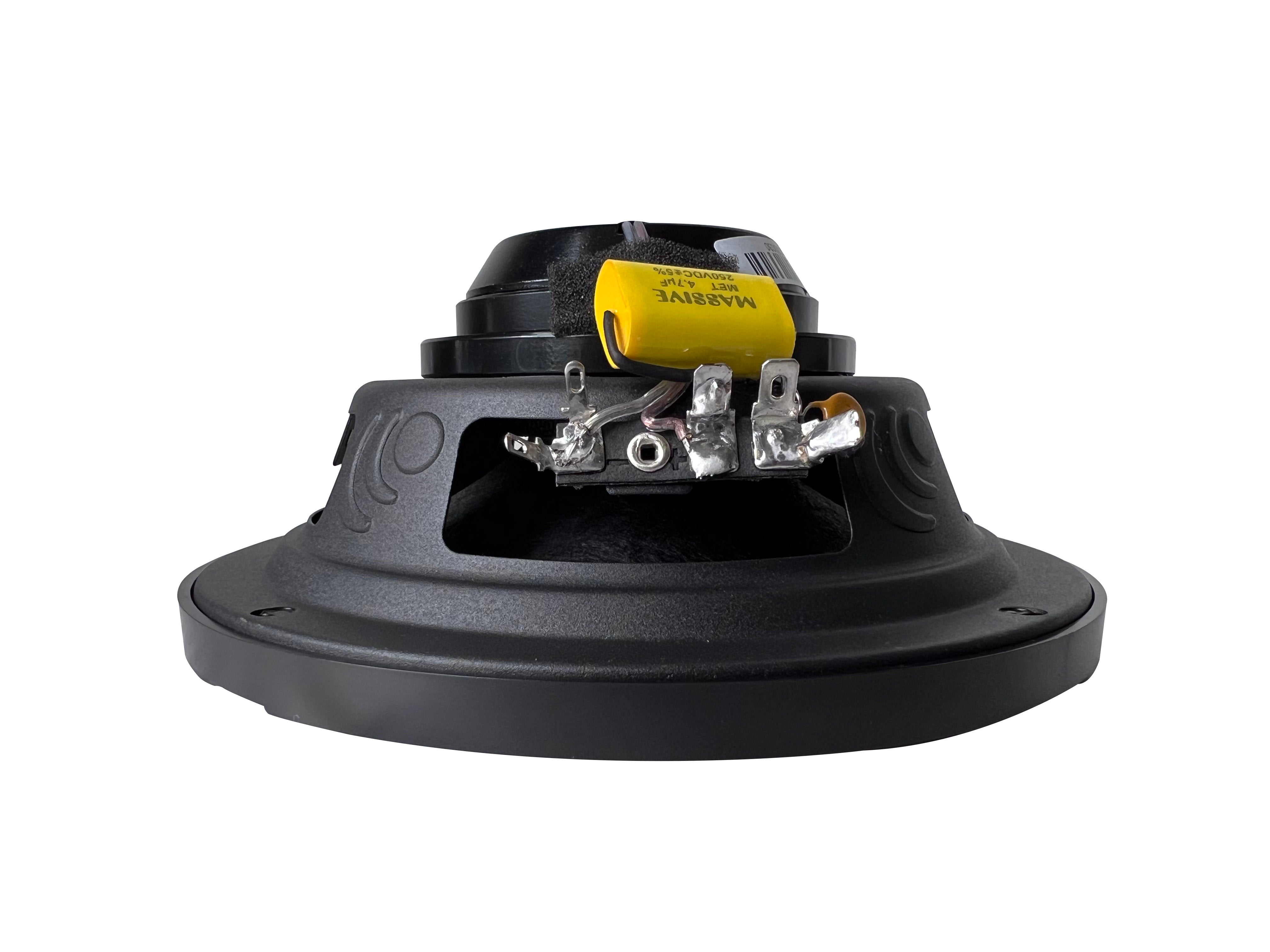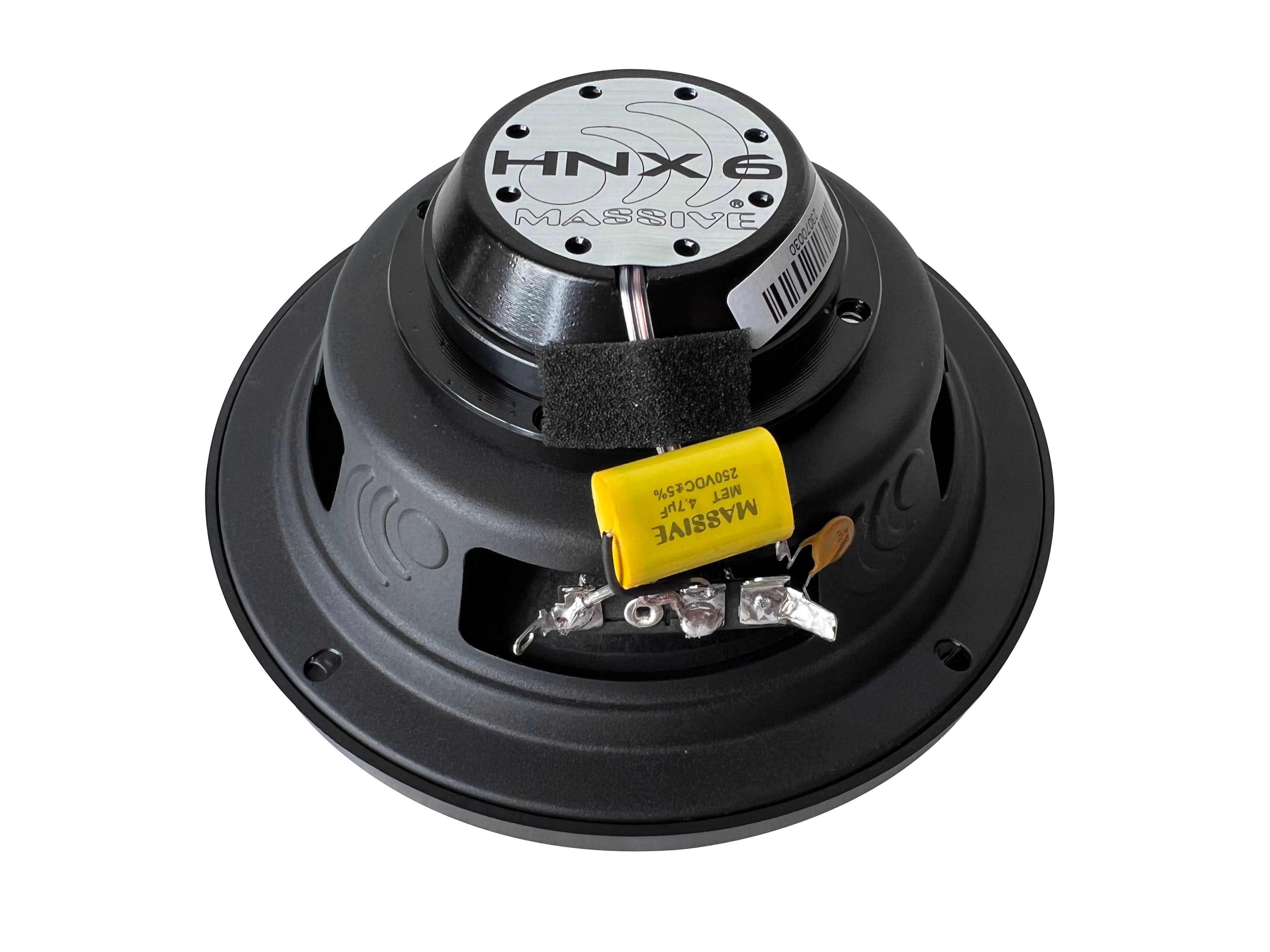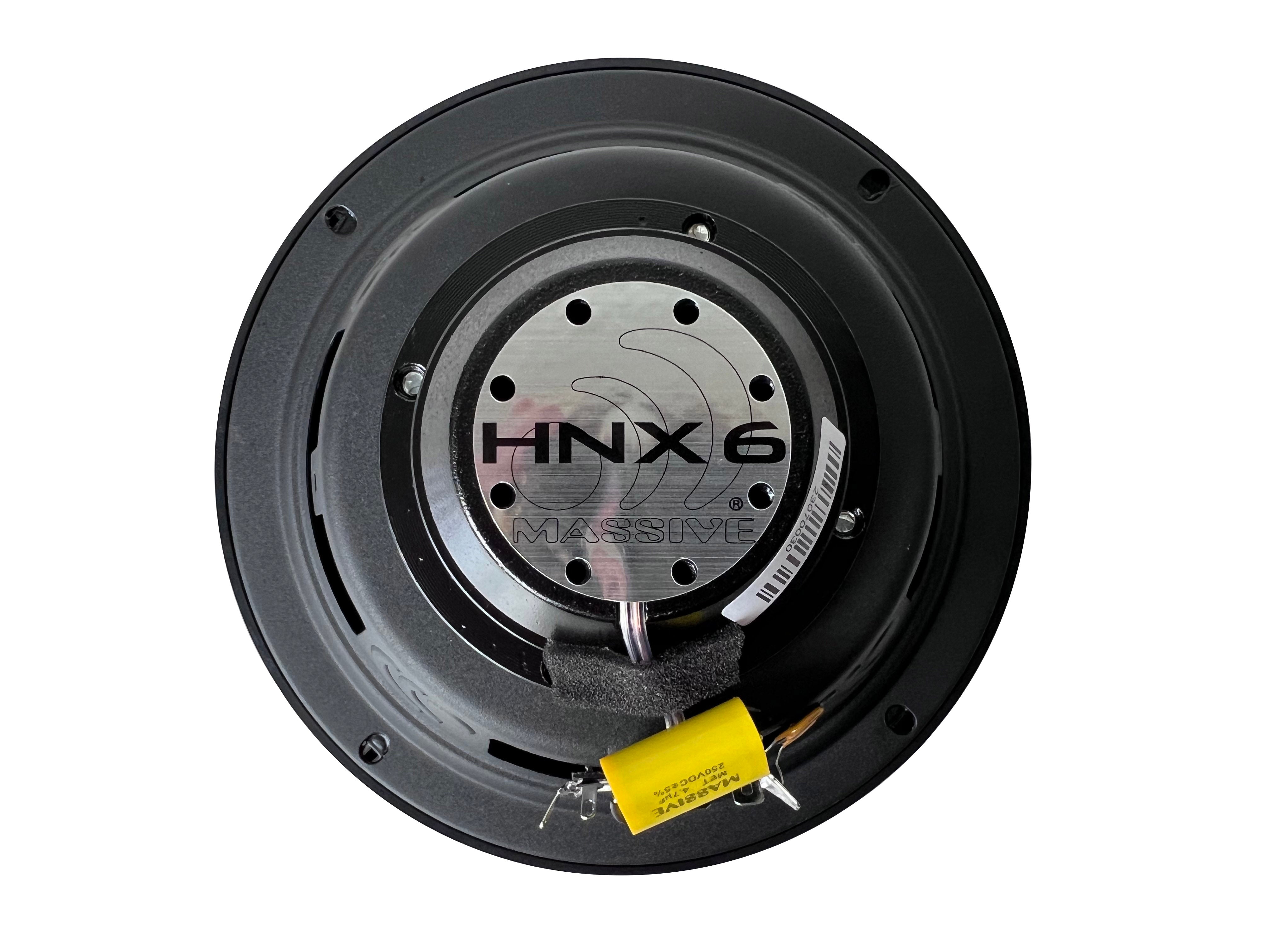 SKU: HNX6
HNX6 | 6.5" 4 Ohm Mid-Range Pro Audio Coaxial Water Repellent Speaker - 120 Watts RMS (Pair)
DESCRIPTION

Features:

Specifications:

SHIPPING & RETURNS
The Massive Audio HNX6 Car Audio Water Repellent Coaxial Speakers are high-quality audio coaxial speakers designed for car audio and motorcycle enthusiasts who require clear and powerful sound reproduction. These speakers offer features such as 4-ohm impedance, large voice coils, high power handling, wide tonal range, and water-repellent properties, making them suitable for a variety of audio setups, including car, and motocycle audio systems.
Experience and Expertise: The introduction mentions that these speakers are the result of years of experience in the 12 Volt Pro Audio scene, indicating that they are likely designed with a deep understanding of audio requirements.
4-Ohm Impedance: The 4-ohm impedance rating is ideal for multiple speaker setups. When you connect multiple speakers in parallel, this impedance ensures that the final impedance presented to your amplifier is manageable. It can help prevent overloading your amplifier and optimize power distribution.
2" Voice Coils: The large 2-inch voice coils are a significant feature. Larger voice coils are generally capable of handling more power and can contribute to better sound quality, especially in the mid-range frequencies. This suggests that the speakers can deliver a crisp and clear sound.
160 Watts RMS: The 160 Watts RMS (Root Mean Square) power rating is a measure of the continuous power handling capability of the speakers. It indicates that these speakers can handle a substantial amount of power, which is important for producing loud and clear sound without distortion, especially in pro audio applications.
Wide Range of Tones: The description suggests that these speakers offer a rich wide range of tones not typically found in standard mid-range speakers. This implies that they are designed to reproduce a broader spectrum of frequencies, which can lead to more detailed and immersive audio experiences.
Neodymium Magnets: The use of neodymium magnets is notable. Neodymium magnets are known for their strength-to-weight ratio, allowing for a lower profile and reduced speaker weight. This can be particularly advantageous in car audio installations and other applications where space and weight considerations are important.
Water Repellent: The term "water repellent" indicates that these speakers may have some degree of protection against moisture, making them suitable for outdoor or marine audio installations where exposure to water or humidity is a concern.
Sold In PAIRS

Heavy Gauge Cast Aluminum Baskets

Wide Frequency range
Shallow mounting depth 

Fiber paper cone with foam surrounds
High quality cloth spiders with polyester fiber
2" High temperature KSV

 

voice coils
Fully isolated tinsel leads to eliminate crosstalk
N38H Hi-Temperature Neodymium Magnets


| | |
| --- | --- |
| Speaker Size | 6.5" |
| Tweeter | 20mm PEI |
| Sensitivity | 98dB |
| Frequency | 80-22KHz |
| RMS Power | 120w |
| Music Program | 60w |
| Peak Power  | 280w |
| Impedance | 4 Ohm |
| Crossover Point | 3.5KHz |
| Basket | Die-Cast Aluminum |
| Depth | 2.38" |
| Frame Diameter | 6.73" |
| Mounting Diameter | 5.67" |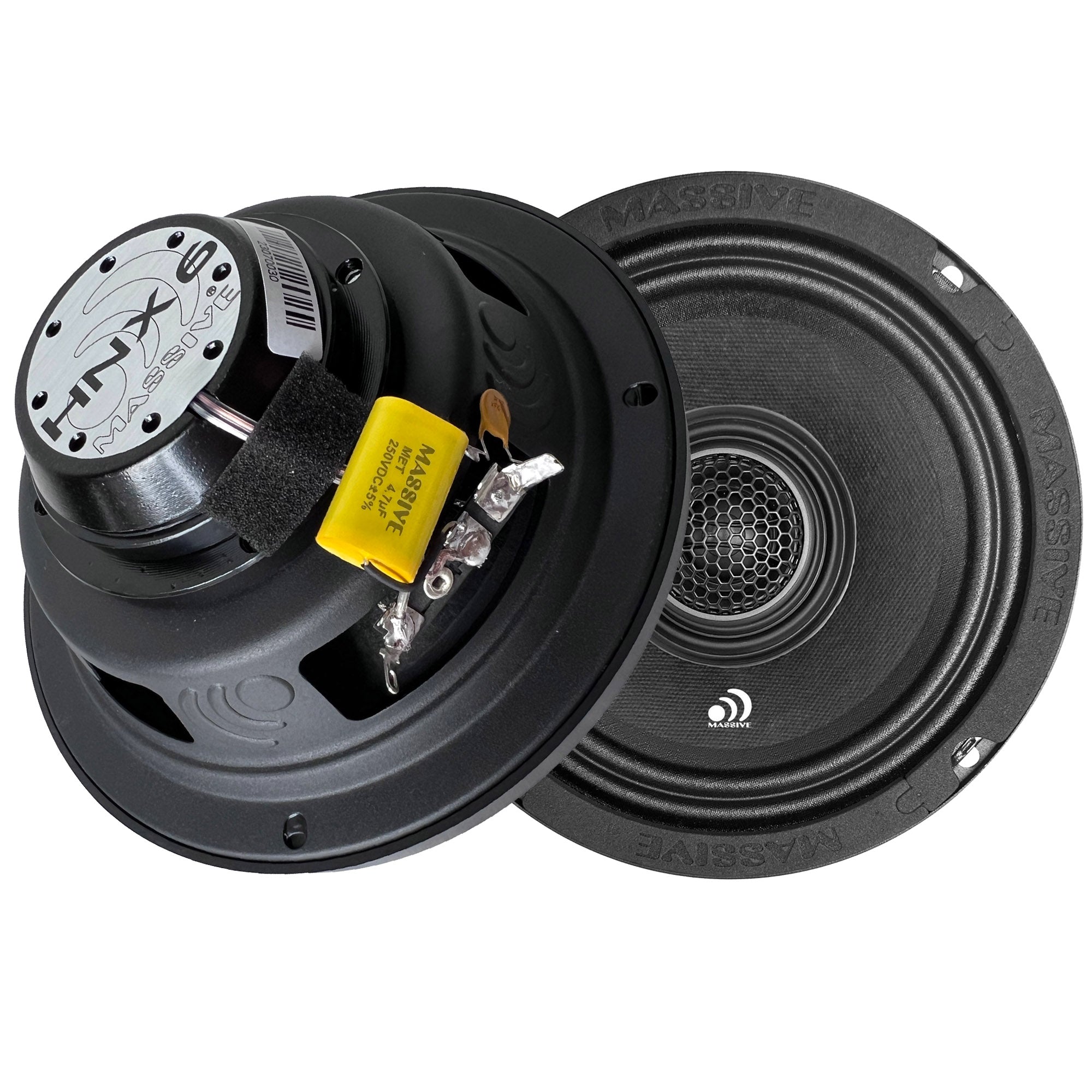 This product has no reviews yet.