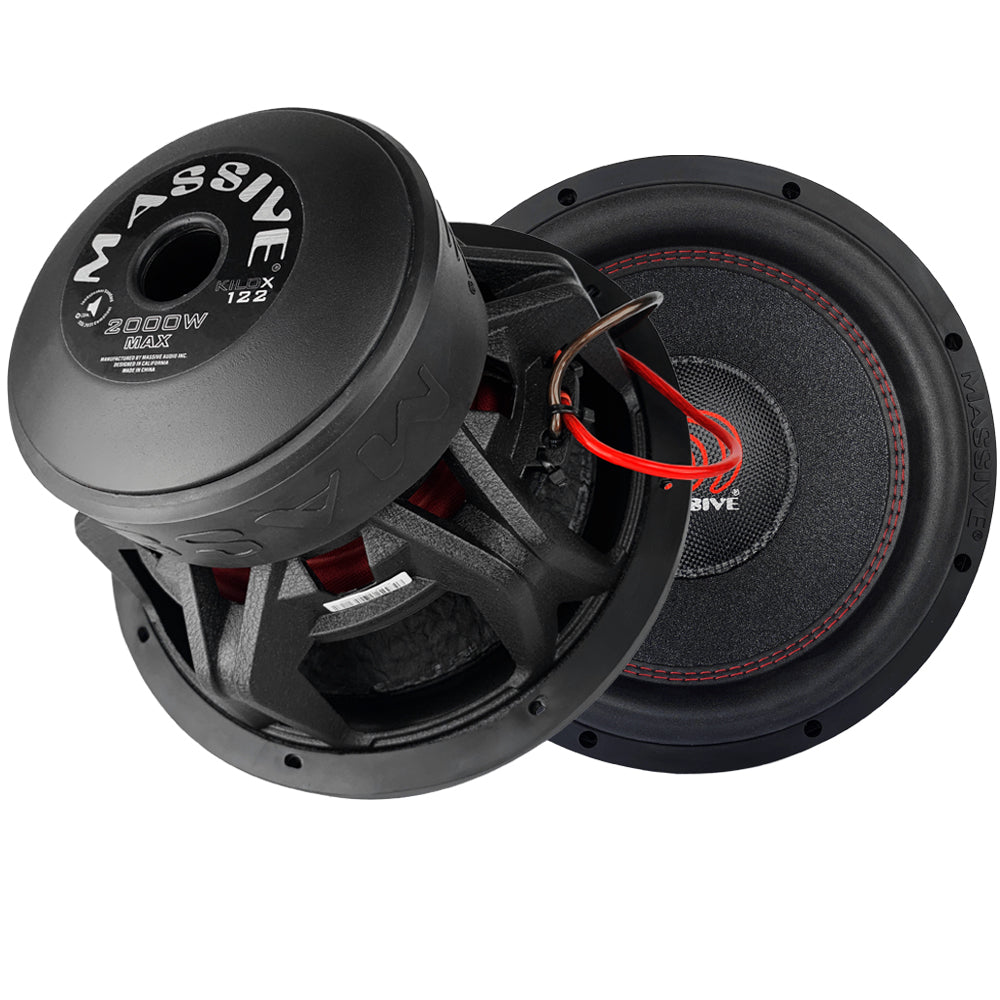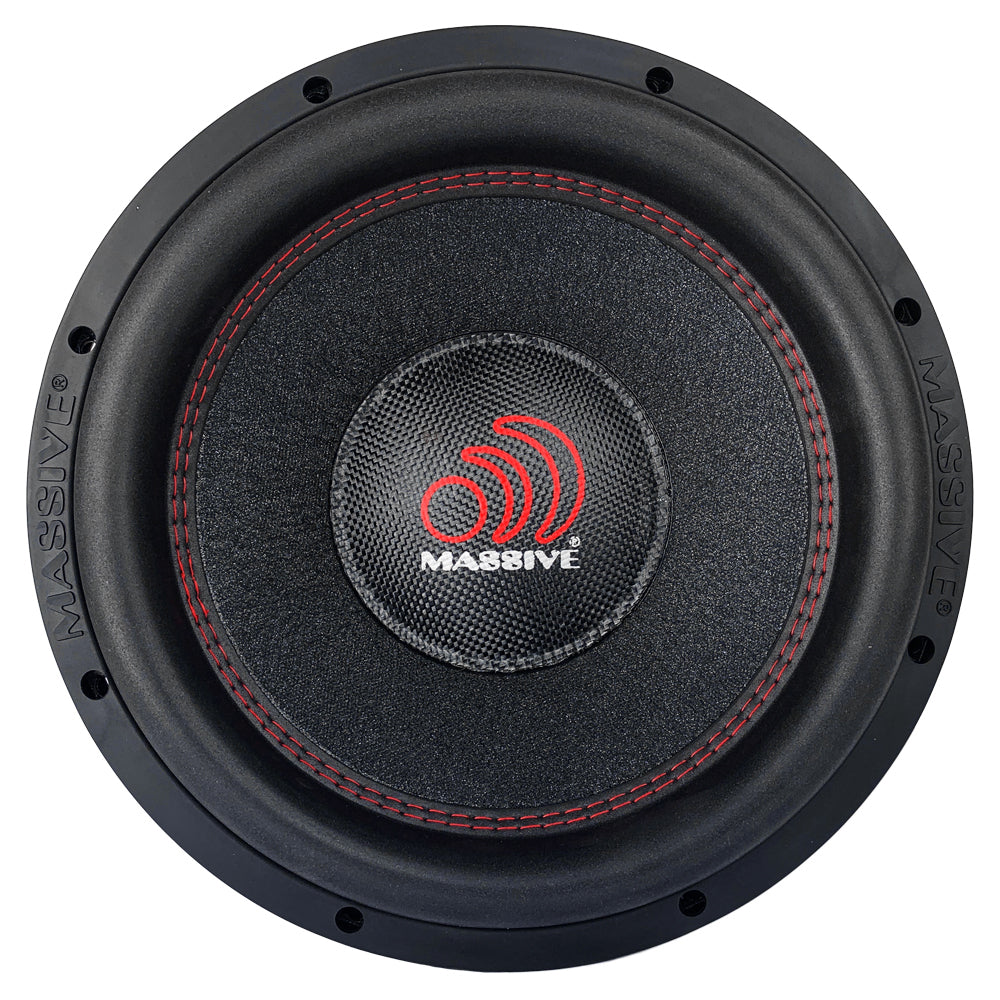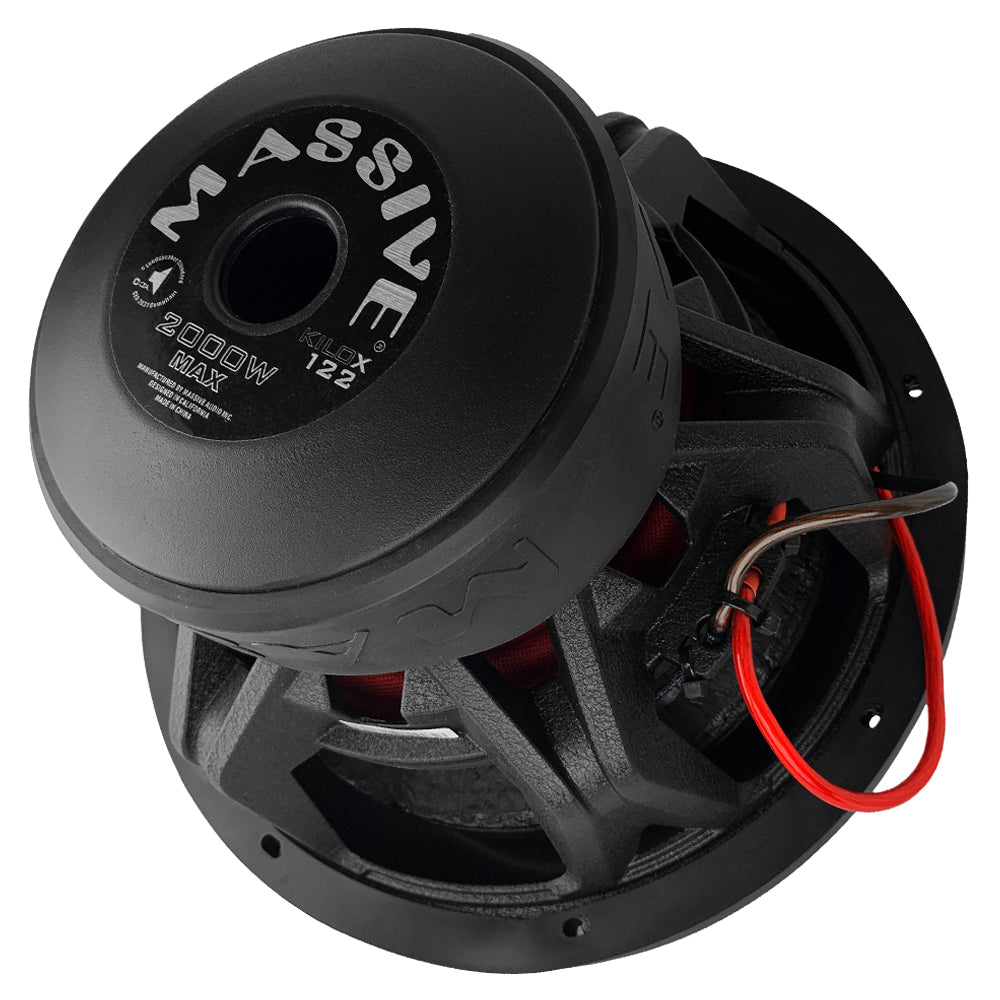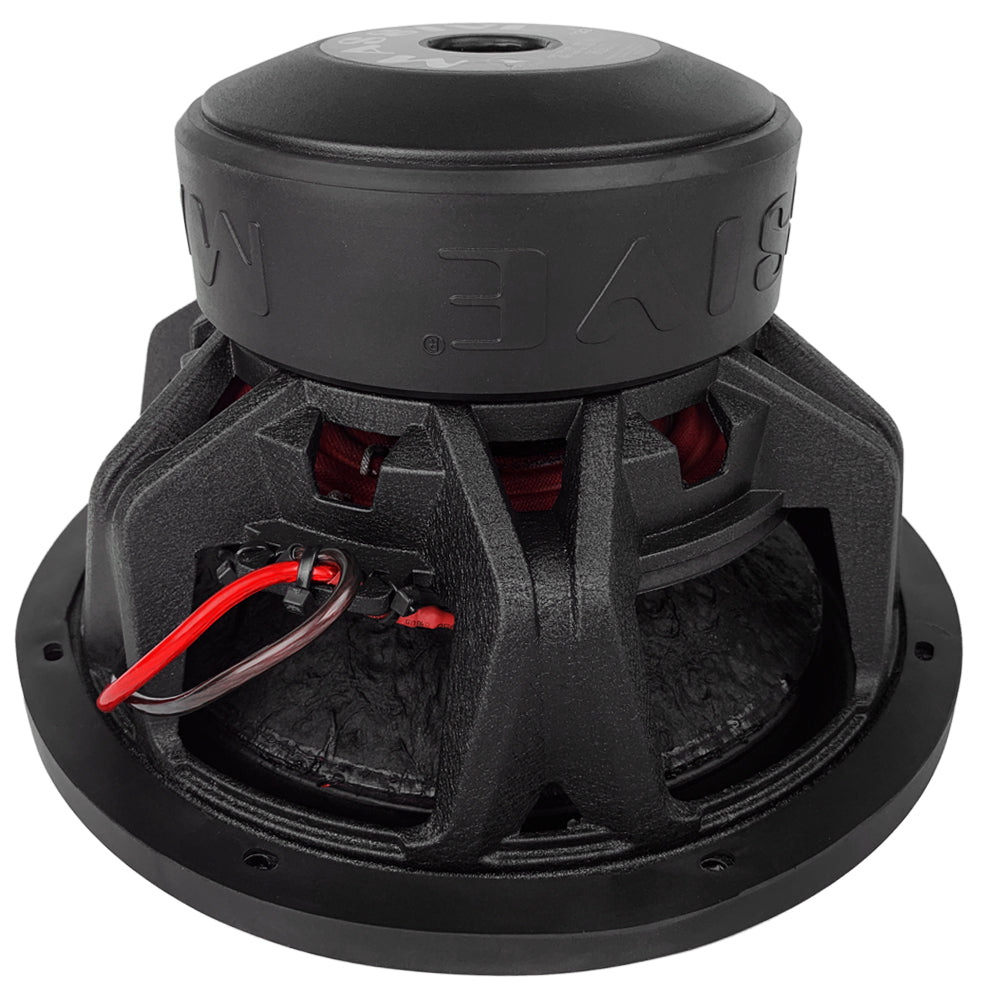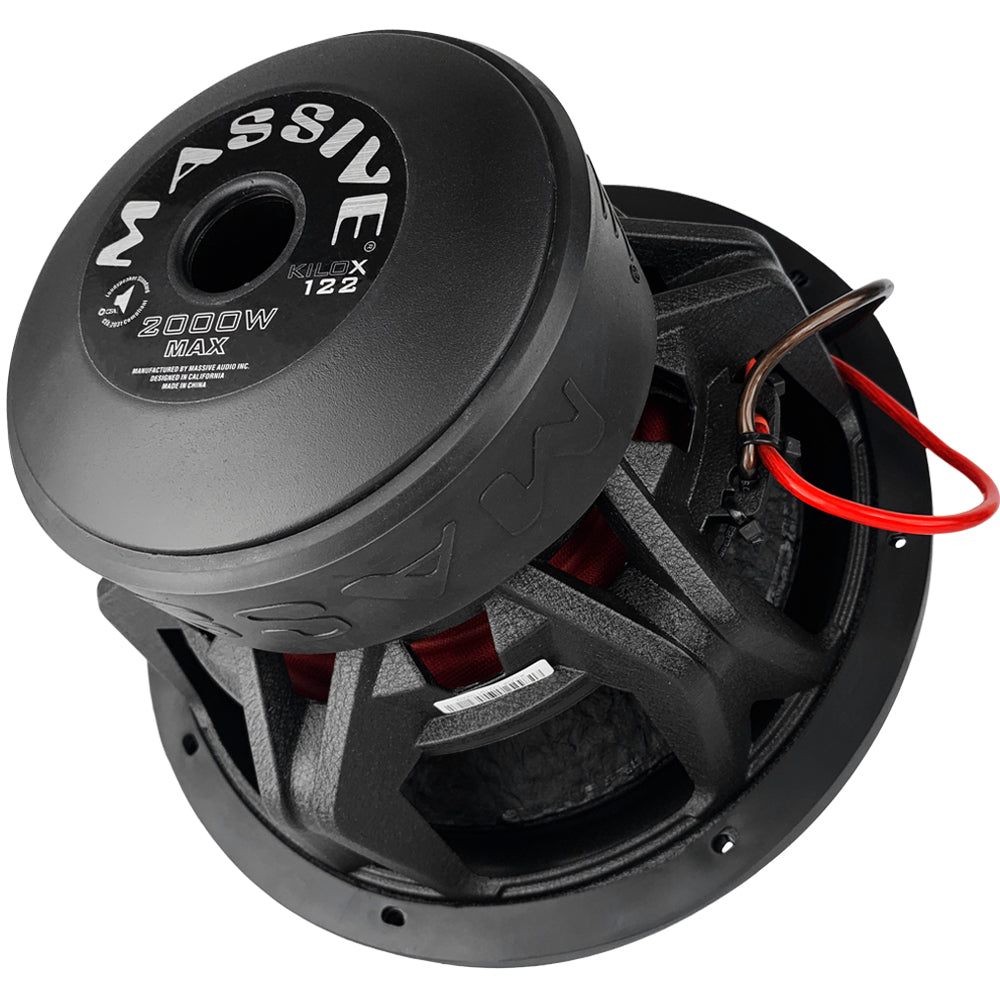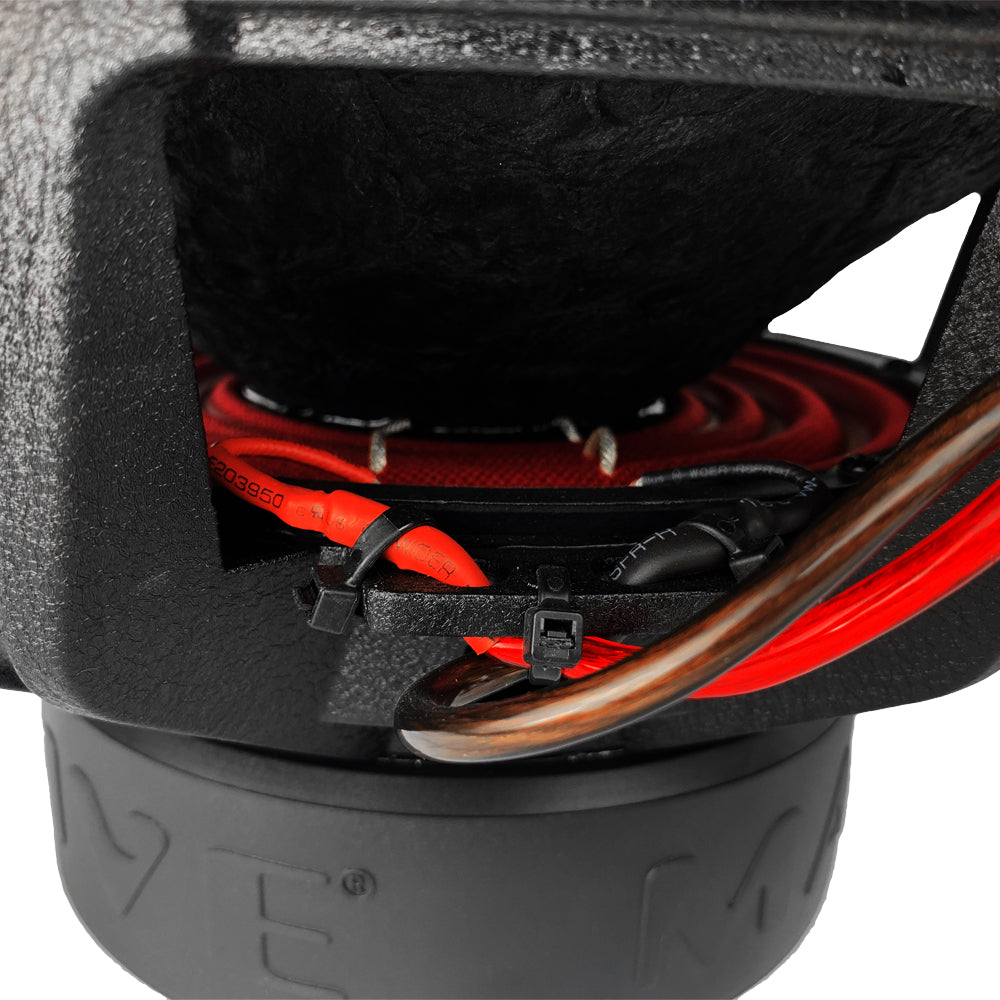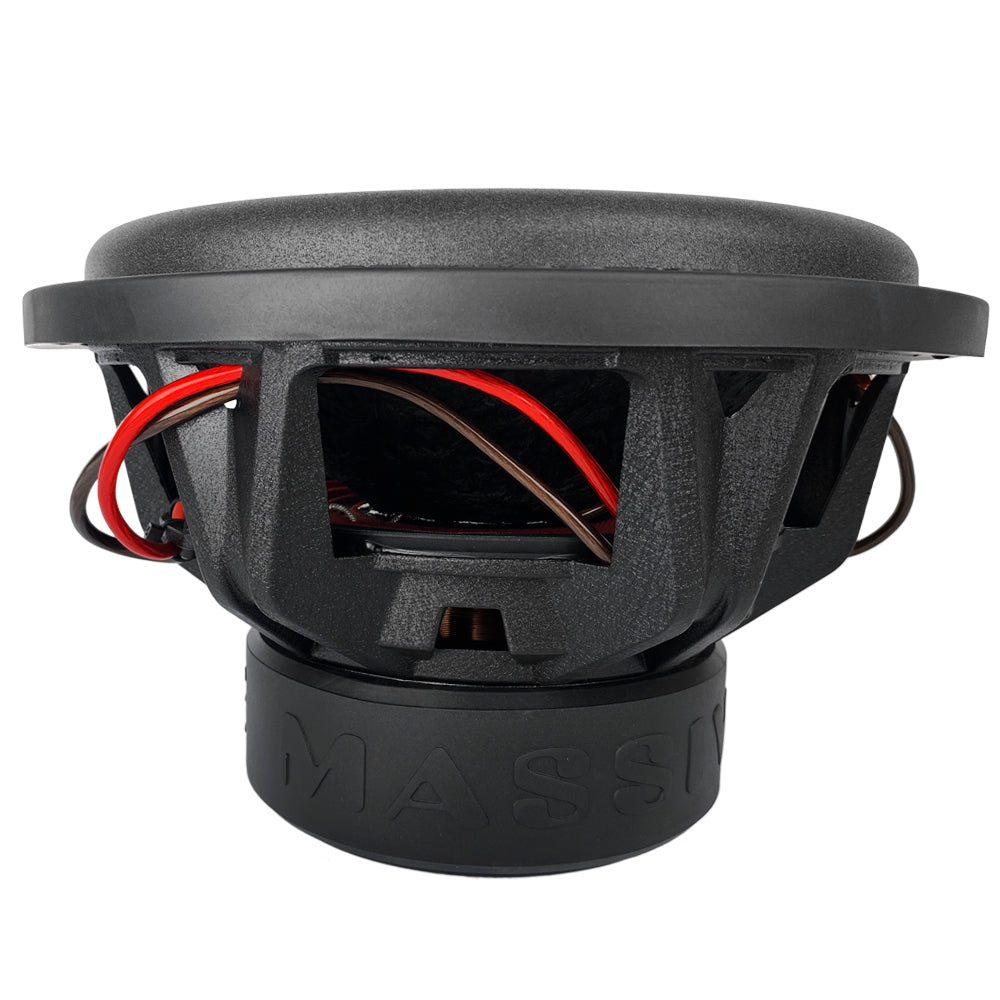 SKU: KILOX122
KILOX122 - 12" 1000 Watts RMS Dual 2 Ohm 3" V.C. Subwoofer
DESCRIPTION

Manuals & Downloads

FEATURES

SPECIFICATIONS

SHIPPING & RETURNS
SOLD AS EACH
The 1000 watt rms subwoofer market is absolutely packed.  So what sets the Massive Audio KiloX apart from the rest?  The answer is simple, performance for your dollar.  The Massive Audio KiloX122 was meant to be the do-it-all subwoofer for your everyday musical install at a very reasonable price.  The features, specs, and quality make the KiloX122 an unbelievable steal for the money.  With the ability to play all the bass notes when called upon. The Massive Audio KiloX122 is the answer if you don't want to break the bank on power as well as not limiting yourself to an entry level sub. We loaded the KiloX122 with many features from its bigger brothers to give it a huge advantage.  
What are those features that make the KiloX122 such a good value? Well for starters, a 3", 4-layer voice coil meant to withstand high temperature abuse. In addition, to fight that heat, we used an advanced T-yoke design that has rear venting to keep air flowing through the motor and the heat under control.  Not to mention, we kept the competitor in mind with large gauge direct leads.  Rated conservatively for at 1000 watts but capable of more in the proper design of an enclosure.
We mated an oversized, high strength, double stack 180oz motor teamed up with dual poly cotton spiders to control that voice coil.  On the face of things, the KiloX122 has a Kevlar Fiber reinforced, non-pressed paper cone, which provides a natural tone and great cone rigidity for clean bass notes.  Addressing rigidity between the moving cone and the motor itself, is a strong, but lightweight, cast basket.
For those who care about the show as well as the go, a KiloX line standard, there is red stitching to increase cone-to-surround connection strength.  The cast aluminum basket has a great textured finish, and the front and center dust cap is a fiberglass woven showpiece that can take a hammering.  To make wiring up easy and power flow to the coil, we have heavy gauge direct leads pre-installed.
All that being said, you can be seriously proud to run a KiloX122 or multiple KiloX122's in your vehicle, with the piece of mind that you have an outstanding subwoofer, that doesn't need mountains of power to perform, and you didn't empty your savings to get one.
Enclosure suggestions:
Sealed

: 1.2 cubes after displacement (0.087)

Ported

: 1.4  cubes after displacement, @ 38hz, 22 square inches of port area
Die Cast Basket with Black Textured Finish
Kevlar Fiber Enhanced Non-Pressed Paper Cone with Textured Paint Finish
EROM Foam Surround with Red Stitching 
3.0" 4-Layer Hi-Temp Voice Coil
Fiberglass Woven Dust Cap
Enhanced Cooling T-yoke Design with Black Anodized Finish
Double Stacked 180oz High Energy Magnets
Double Black Poly Cotton Spiders with Mirror Image Layout
Customized Rubber Gasket and Magnet Boot
10 Gauge Power Cable with Direct Lead Connection
Dual 2 Ohm Impedance
Size
12"
Peak Power
2000 watts
RMS Power
1000 watts
Cone
Non-Pressed Paper
Voice Coil
3" 4-Layer Hi-Temp

, Dual 4 Ohm 

Surround
EROM Foam with Red Stitching
Magnet
180oz Double Stacked
Terminals
Heavy Duty Direct Input Wires Connection
Basket
Die Cast
VAS
22.2 Liters
X-Max (2-Way)
14 mm
SPL
87.3 dB
Ported Box
1.6 ft3 / Port 38 in.

Sealed Box
1.43 ft3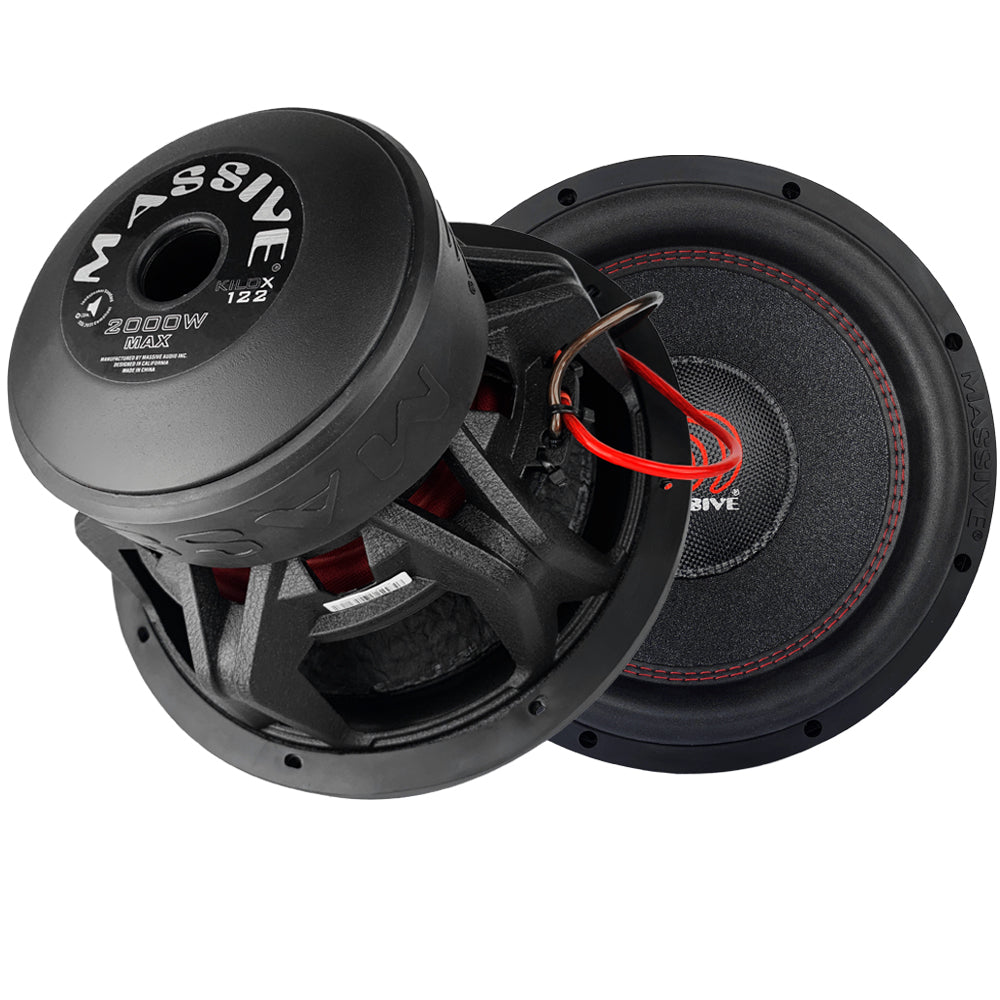 This product has no reviews yet.