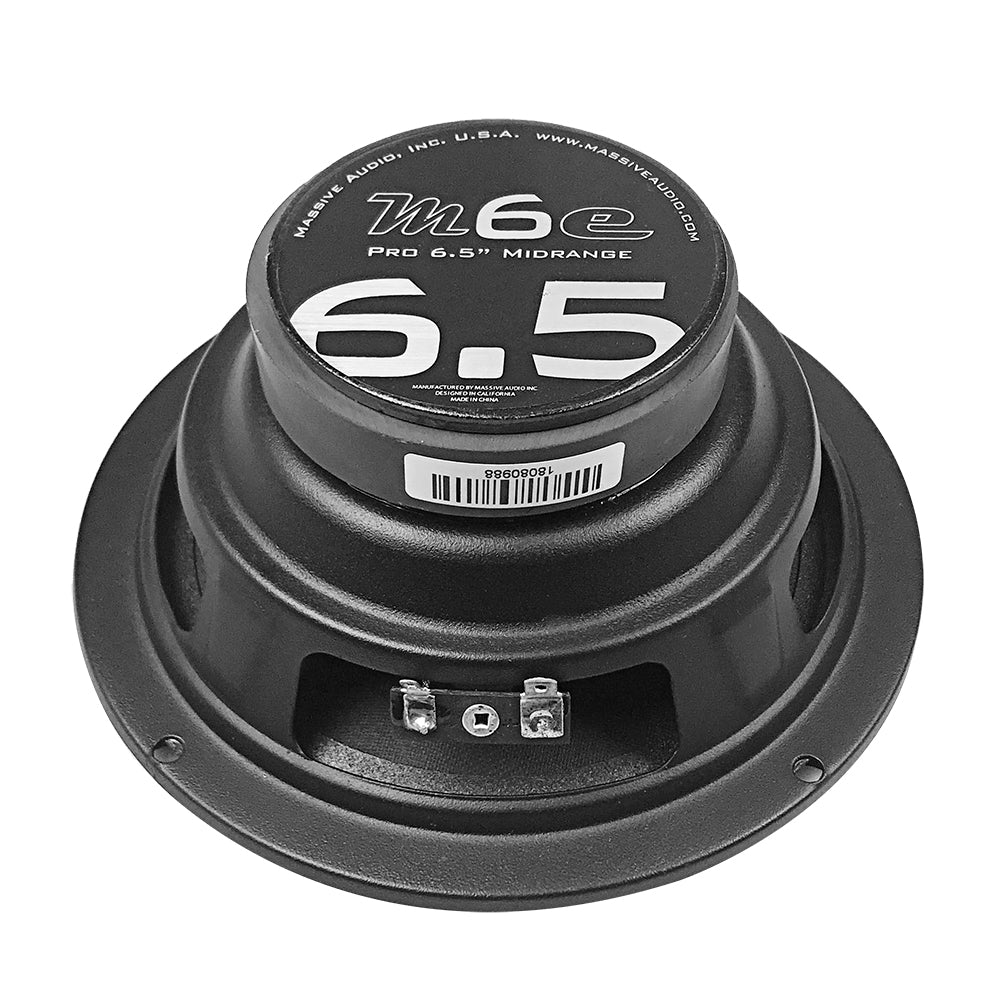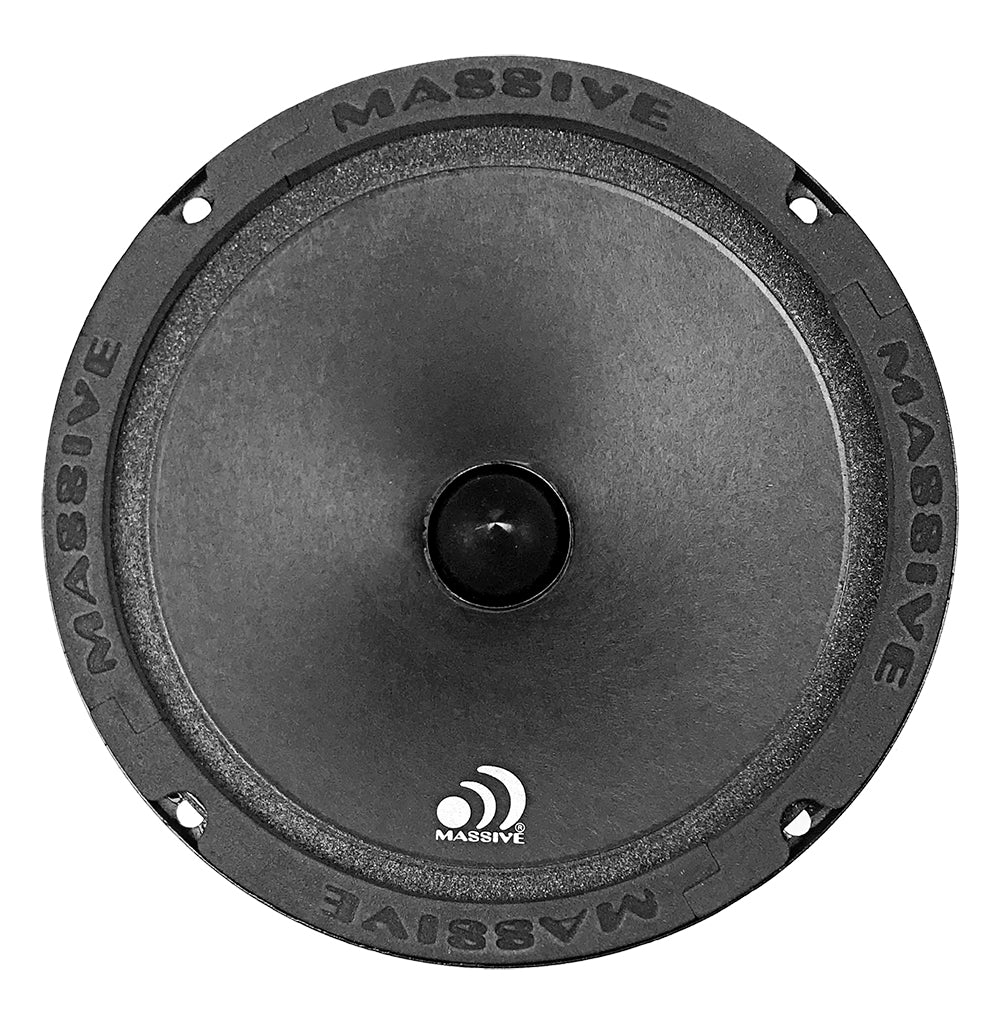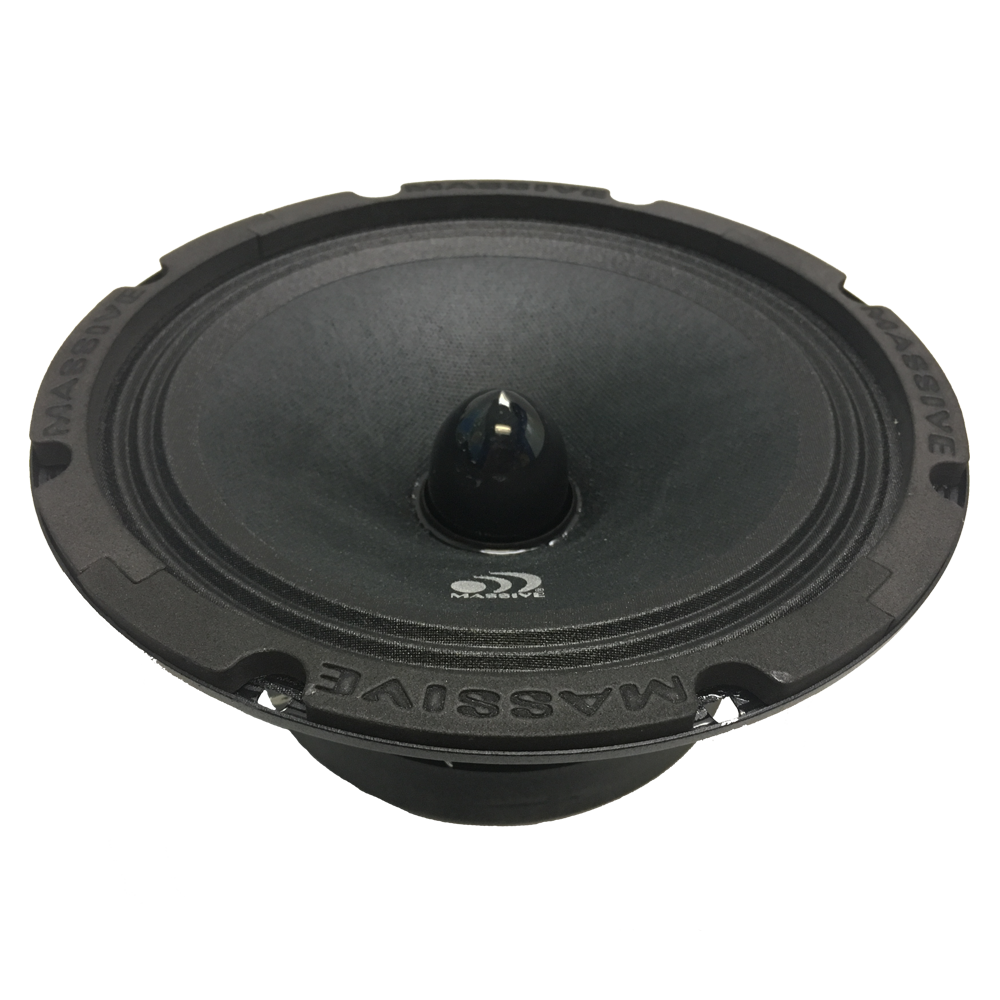 SKU: M6E
M6E - 6.5" 60 Watt 8 Ohm Mid-Range Speaker (Higher SQ Frequencies)
DESCRIPTION

Manuals & Downloads

FEATURES

SPECIFICATIONS

SHIPPING & RETURNS
*Sold as each not in pairs.


This CTA 2031 Compliant Pro Audio Mid-Range driver has the following notable features
Power Handling: The M6E can handle 60 watts RMS and has a peak power handling capacity of 120 watts (Max). This suggests it's suitable for most mid-range audio applications.
Impedance: It has an 8-ohm impedance, which is a standard impedance level for many audio systems and amplifiers.
Voice Coil: The 1.5-inch copper voice coil is a good indicator of quality and durability, which can contribute to better performance and longevity.
Sensitivity: With a sensitivity of 96 dB, this driver is likely to efficiently convert power into sound, making it suitable for various audio setups.
Low Resonance: The "Low Resonant" property with a resonance frequency of 167.3 Hz can be beneficial for minimizing unwanted vibrations and distortion, resulting in cleaner sound reproduction.
Frequency Response: The wide frequency response of 150 Hz to 10 KHz indicates versatility, making it suitable for most mid-range frequencies in audio systems.
Overall, this Pro Audio Mid-Range driver is a very capable and versatile option for mid-range audio applications, offering a balance between power handling, sensitivity, and frequency response. Its CTA 2031 compliance indicates it meets industry standards for performance and quality.
"On a Stage or in a Car Massive Drives it Home!"
Heavy Gauge Steel basket
Hand Treated/ Hardened Paper Cone
Super Strong Motor Strontium Magnet Assembly
Custom Foam Surround
Black Anodized Phase Plug
KSV Voice Coil
| | |
| --- | --- |
| Nominal Basket Diameter | 6.5", 166mm |
| Nominal Impedance | 8 Ohms |
| RMS Watts | 60W |
| Peak Power | 120W |
| Resonance | 167.3 Hz |
| Usable Frequency Range | 150-10KHz |
| Sensitivity | 96dB |
| Voice Coil Diameter | 1.5", 38.5mm |
| Resonant Frequency (fs) | 270Hz |
| Basket Materials | Heavy Gauge Steel |
| Cone Composition | Hardened Paper Cone |
| Cone Edge | Custom Foam Surround |
| Dust Cap Composition | Phase Plug |
| Shipping Weight | 4.5lbs, 2.04Kg |
| | |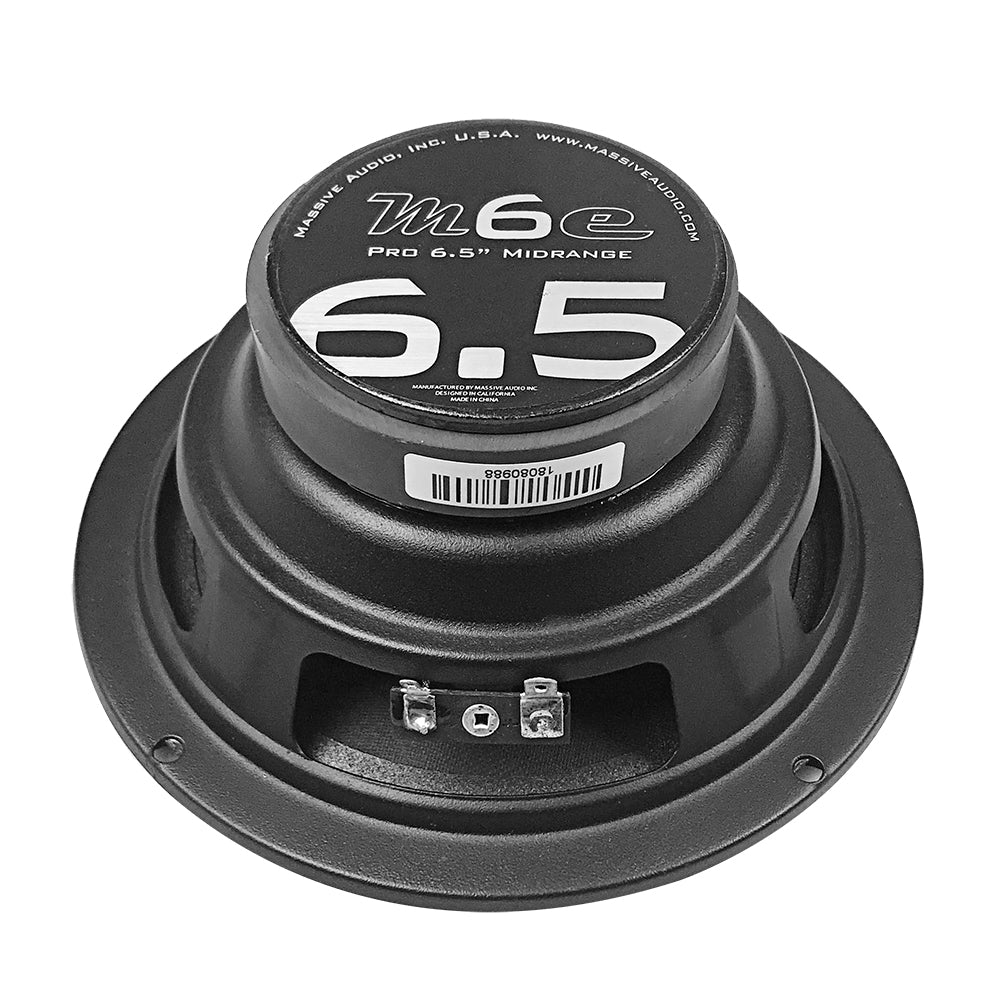 This product has no reviews yet.