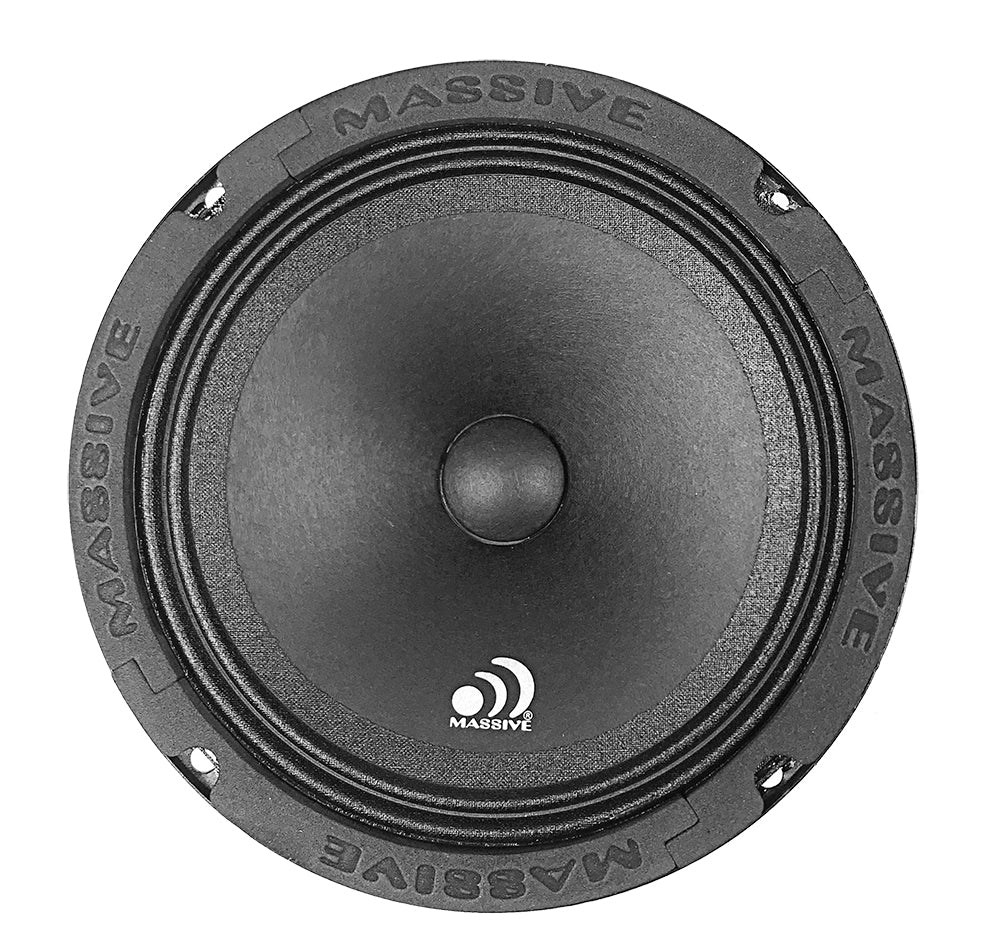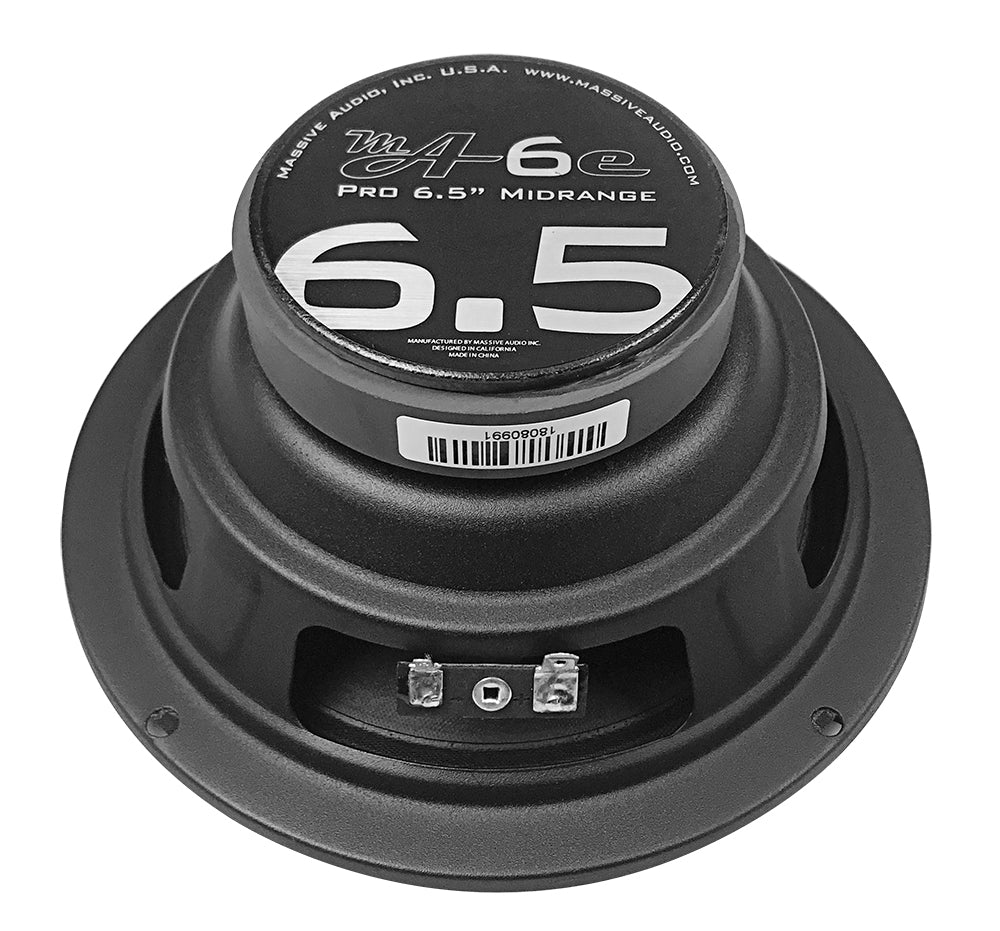 SKU: MA6E
MA6E - 6.5" 50w RMS 8 Ohm Mid-Range Speaker
DESCRIPTION

Manuals & Downloads

FEATURES

SPECIFICATIONS

SHIPPING & RETURNS
*Sold as each not in pairs.
Massive Audio's Professional Grade Mid-Range/Mid Bass Speaker designs have been developed with a strong focus on delivering high-quality audio products. Here are some key points about the MA6E Pro Audio Speakers made for cars:
Experience and Research: The development of these speakers is the result of years of experience, research, and dedication to professional audio products. This demonstrates a commitment to producing high-quality speakers.
High Efficiency and Power: The 8 Ohm MA6E speaker is designed to handle up to 120W Peak Power, which is impressive for a mid-range/mid-bass speaker. This suggests that it can produce loud and clear audio.
Wide Frequency Range: The speaker's frequency response from 140Hz to 10KHz makes it versatile for various audio applications, covering a broad range of frequencies.
CEA Compliance: These speakers are CEA compliant. This certification indicates that the product has been tested to meet specific industry standards, ensuring its quality and performance.
Efficiency Rating: With a 96/97dB efficiency rating, these speakers will produce high-quality sound efficiently, which can be essential for professional audio applications.
Overall, the MA/MB Series from Massive Audio seems to be designed to meet the needs of professionals and enthusiasts looking for reliable and high-performance mid-range/mid-bass speakers.
"On a Stage or in a Car Massive Drives it Home!"
Heavy Gauge Steel Basket
Hand Treated/ Hardened Paper Cone
Super Strong Motor Strontium Magnet Assembly
Plasticized Cloth Surround
Black Anodized Phase Plug
KSV CCAR Voice Coil
| | |
| --- | --- |
| Size | 6.5" |
| Impedance | 8 Ohm |
| Sensitivity | 96dB |
| Frequency | 140Hz - 10000 KHz |
| RMS Power/AEC | 50 W |
| Max Power | 100 W |
| Peak Power | 120 W |
| Resonant Frequency (fs) | 158.8Hz |
| Cone Composition | Paper Cone |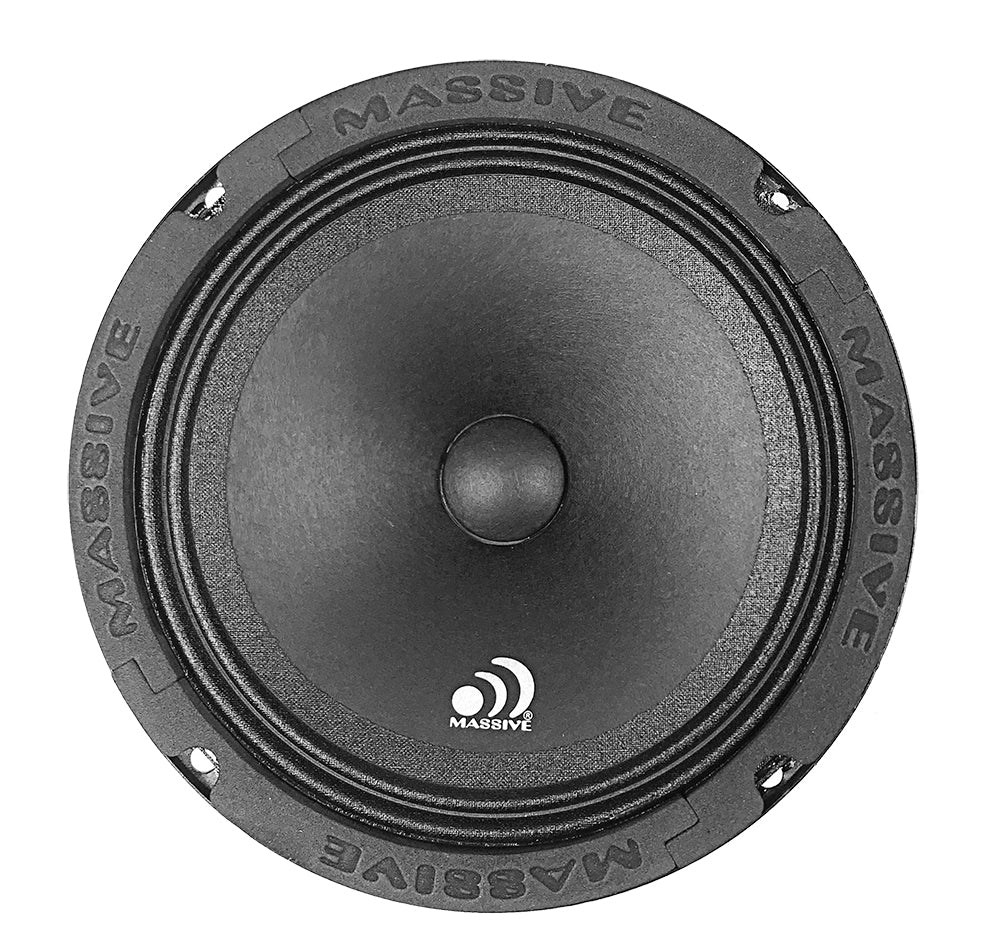 This product has no reviews yet.