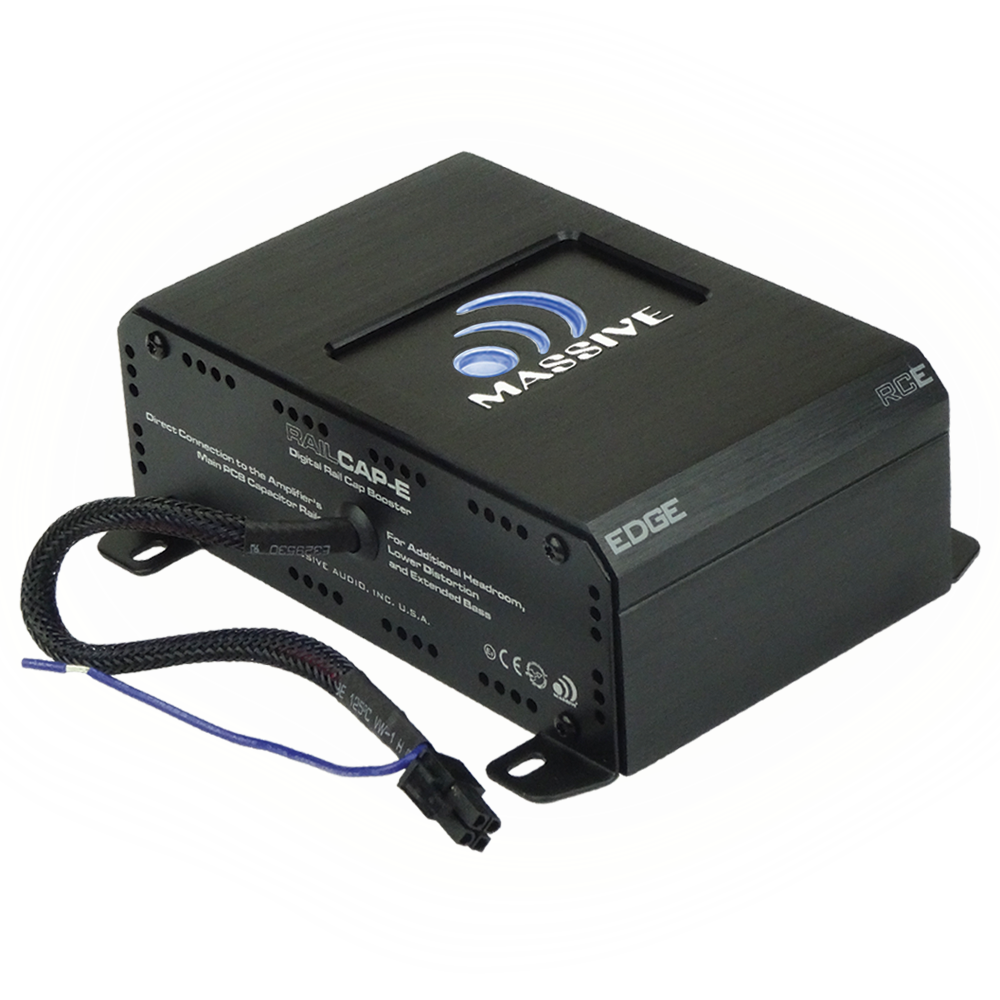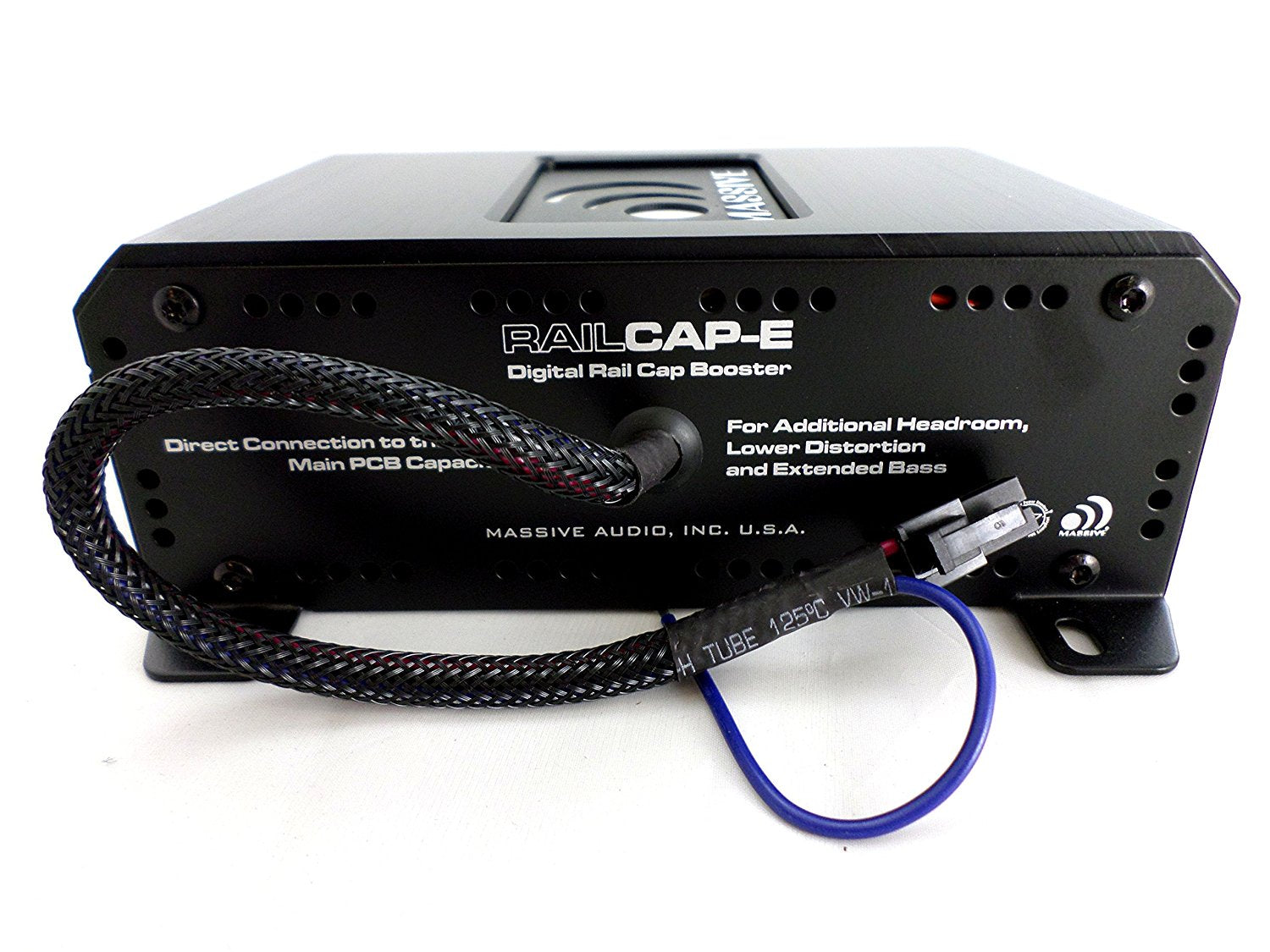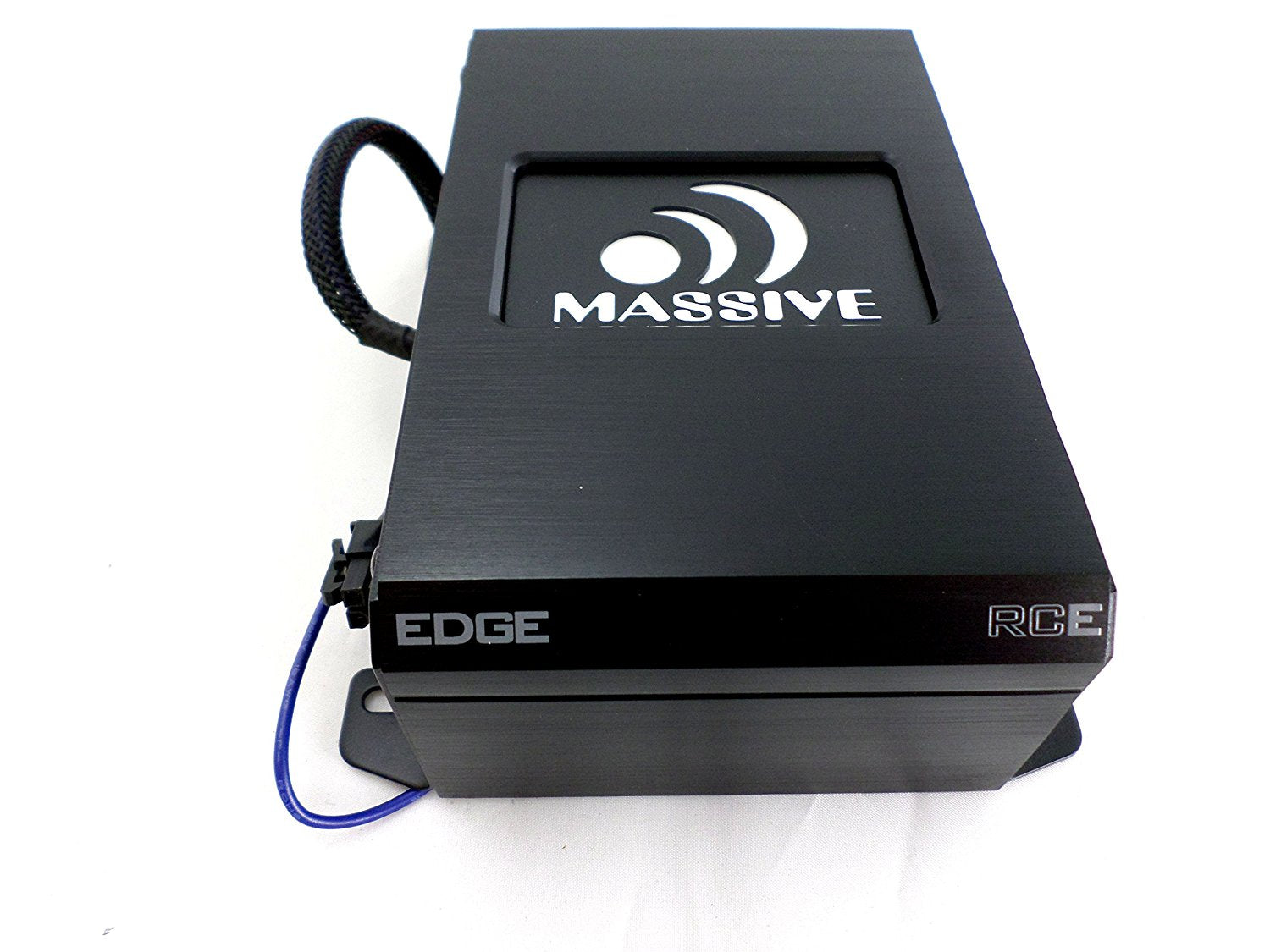 SKU: RAILCAP-E
RAILCAP E - Nano Edge Series 4 Farad Molex Lightning Capacitor
DESCRIPTION

SHIPPING & RETURNS
The Massive Audio "Rail CAP E" was designed for all Nano EDGE high performance Amplifiers. With Massive Audio's "Direct Plug & Perform" technology this powerful 4 Farad Capacitor with back lit Massive logo simply plugs directly into a dedicated docking port found on the end cap of the EDGE amplifier.
The Rail CAP E is then automatically connected directly to the amplifiers internal power supply. When needed on demand (within milliseconds) the Rail CAP E will charge & discharge lighting fast power that will help stabilize the amplifiers power supply improve overall performance.
These Nano Edge Models have the RAILCAP Molex input
*All RAILCAPS work with all amps that have a 4 Pin Molex Input 
Dimensions ~ 3" x 6" x 2" 
4 Pin Molex Connectors 
LED Logo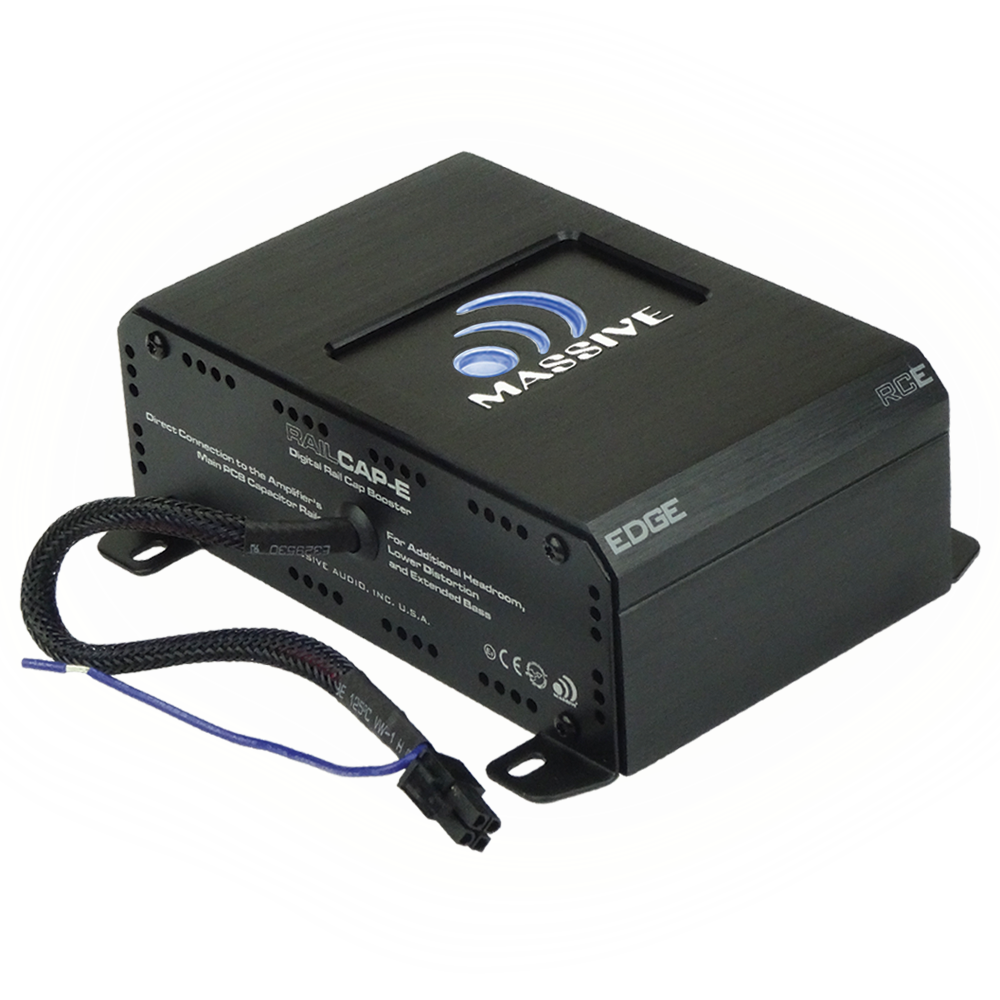 This product has no reviews yet.