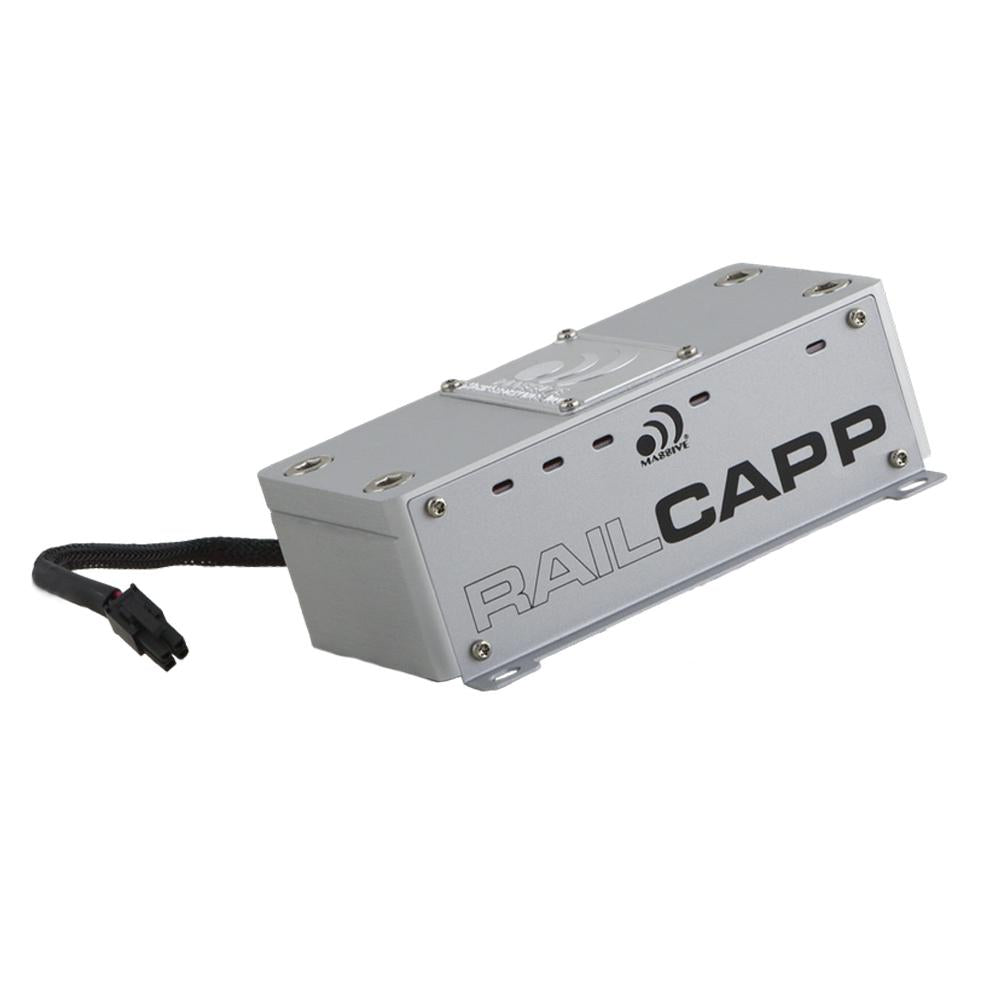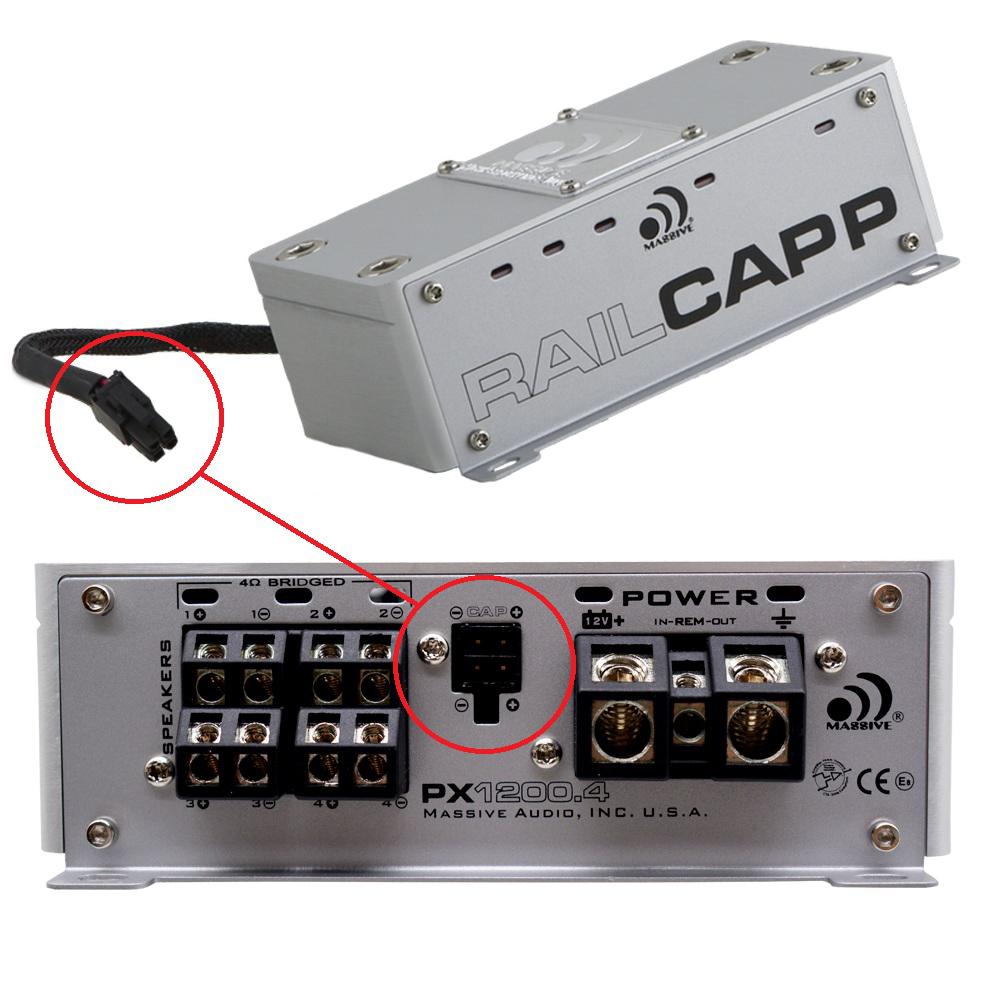 SKU: RCP
RAILCAP P - PRIMO SERIES Capacitor 4 Farad Molex Lightning Capacitor
DESCRIPTION

SHIPPING & RETURNS
The Massive Audio "Rail CAP P" or "RCP" was designed for the high powered the PRIMO SERIES Amplifiers. With Massive Audio's " Direct Plug & Perform" technology this powerful 4 Farad Capacitor simply plugs directly into a dedicated docking port found on the end cap of the PRIMO SERIES.
The Rail CAP P is then automatically connected directly to the amplifiers internal power supply. When needed on demand (within milliseconds) the Rail CAP P will charge & discharge lighting fast power that will help stabilize the amplifiers power supply improve overall performance.
These Nano Edge Models have the RAILCAP Molex input
P2
P3
P4
PX3000.2
PX4
PX4R
PX4S
PX6
*All RAILCAPS work with all amps that have a 4 Pin Molex Input 
Dimensions ~ 3" x 6" x 2" 
4 Pin Molex Connectors 
Brushed Aluminum Finish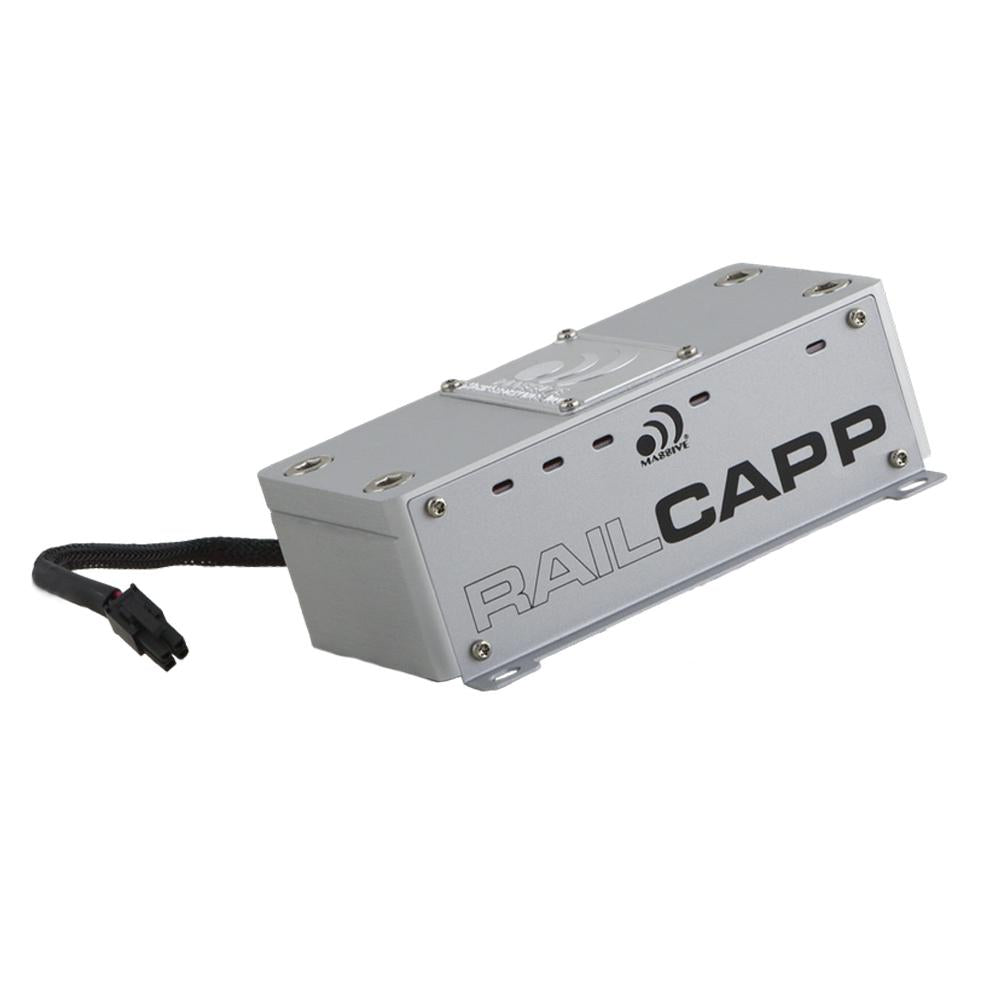 This product has no reviews yet.