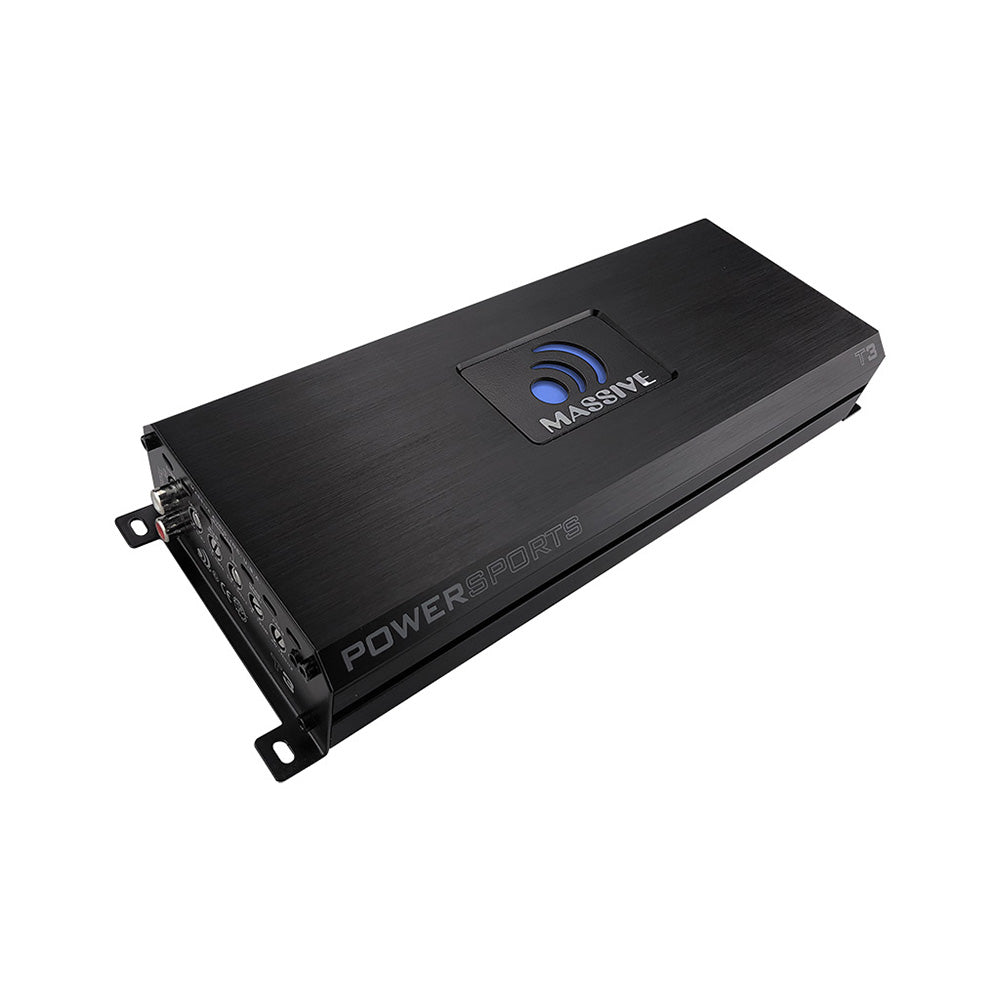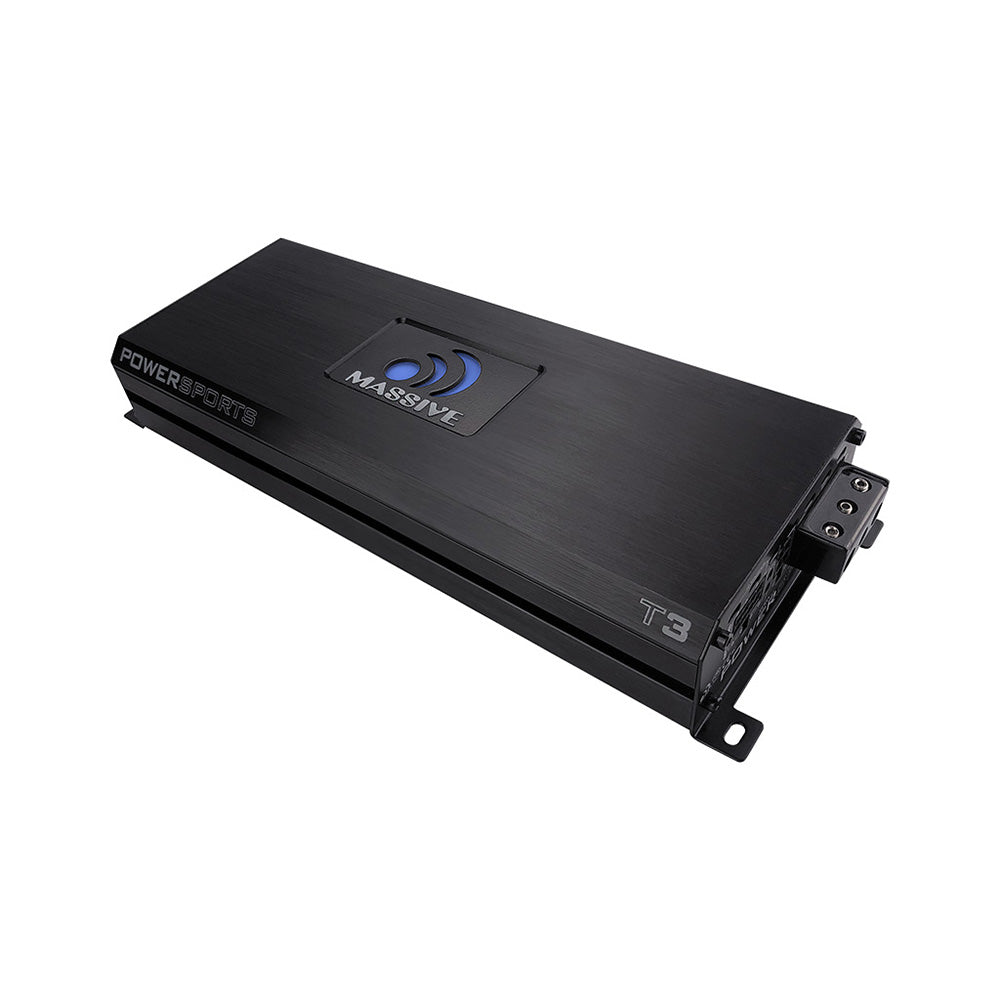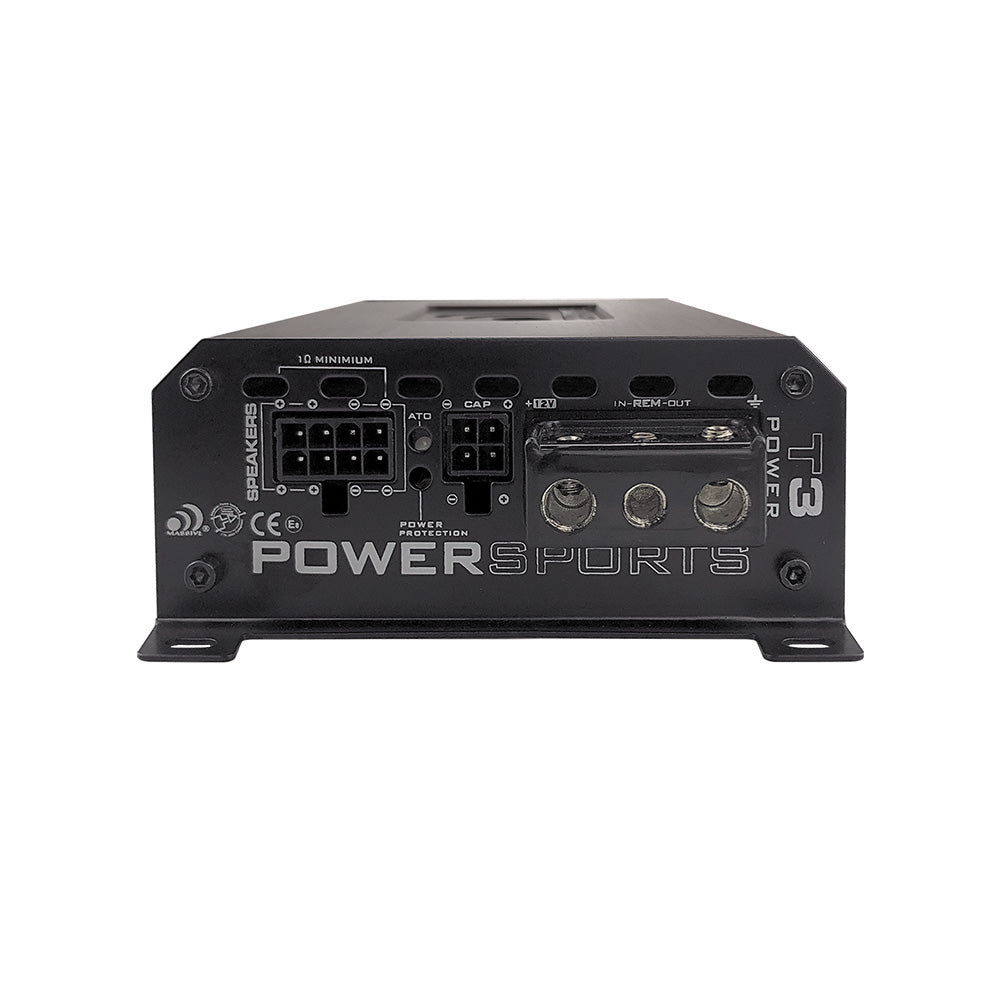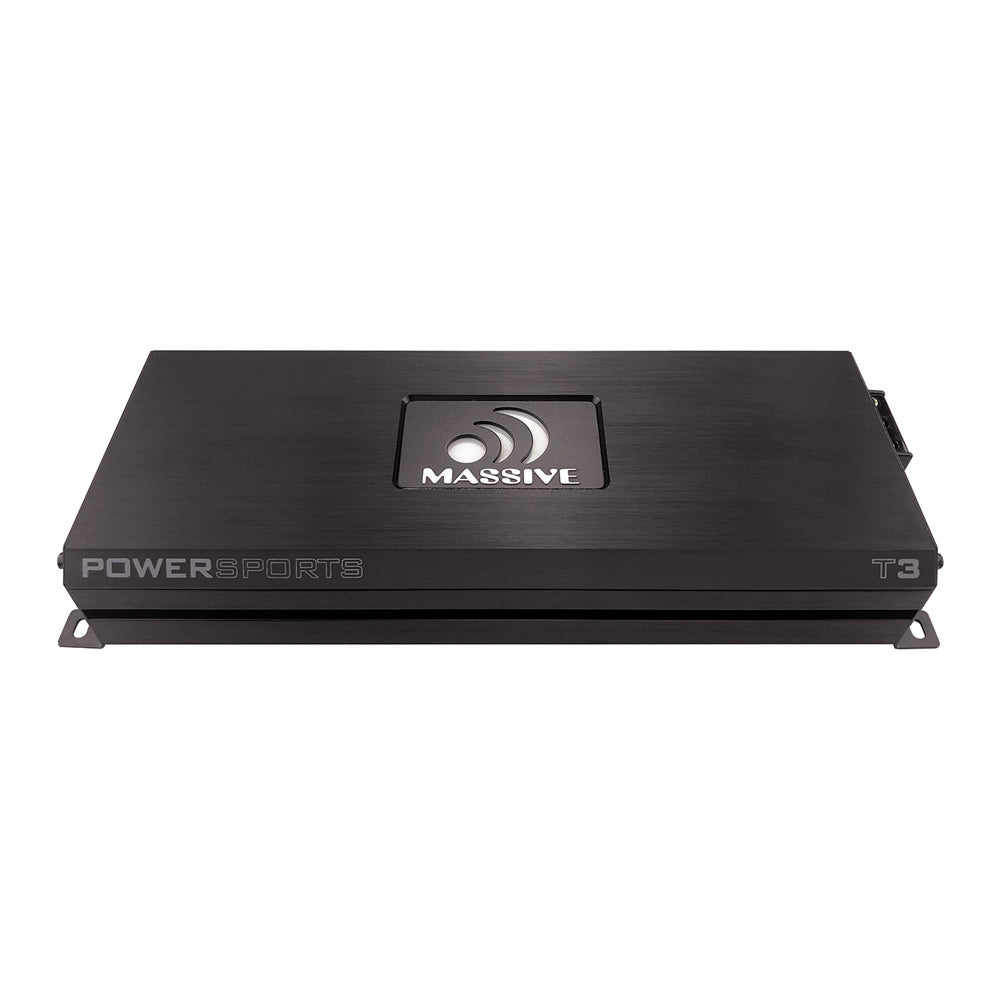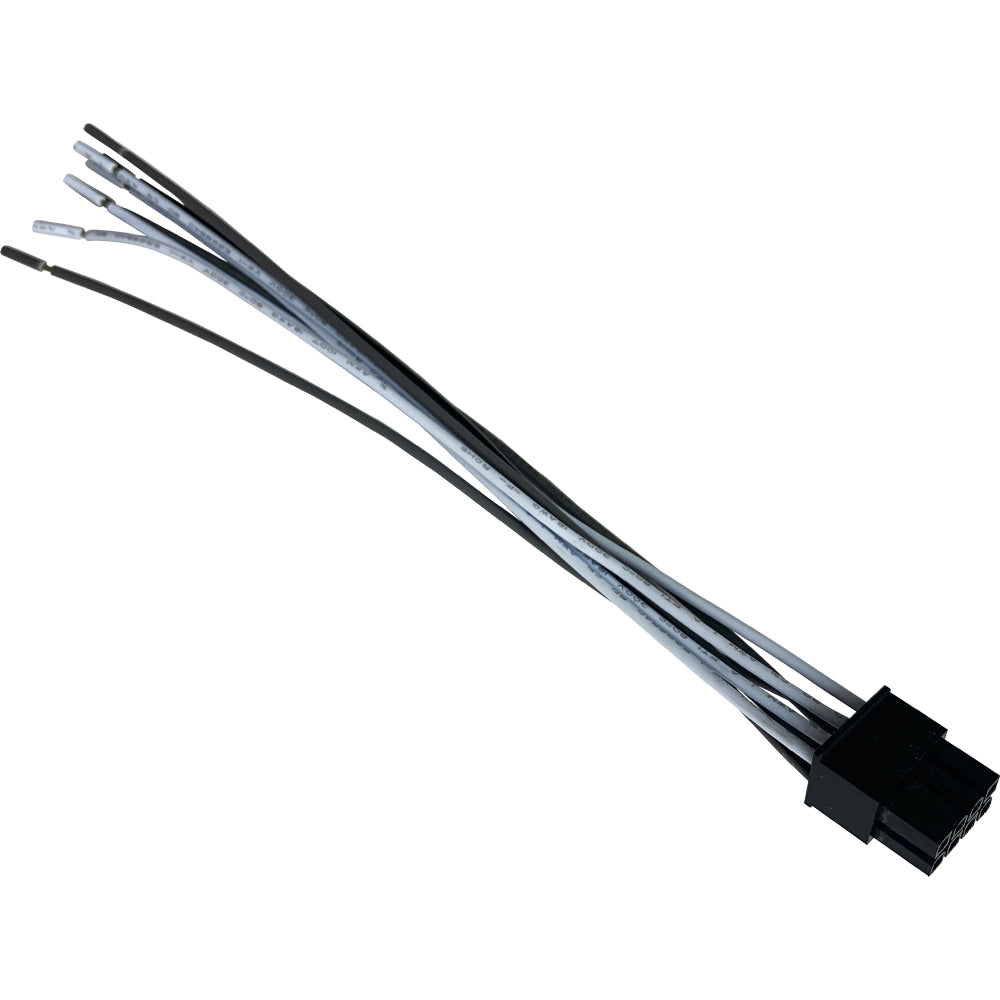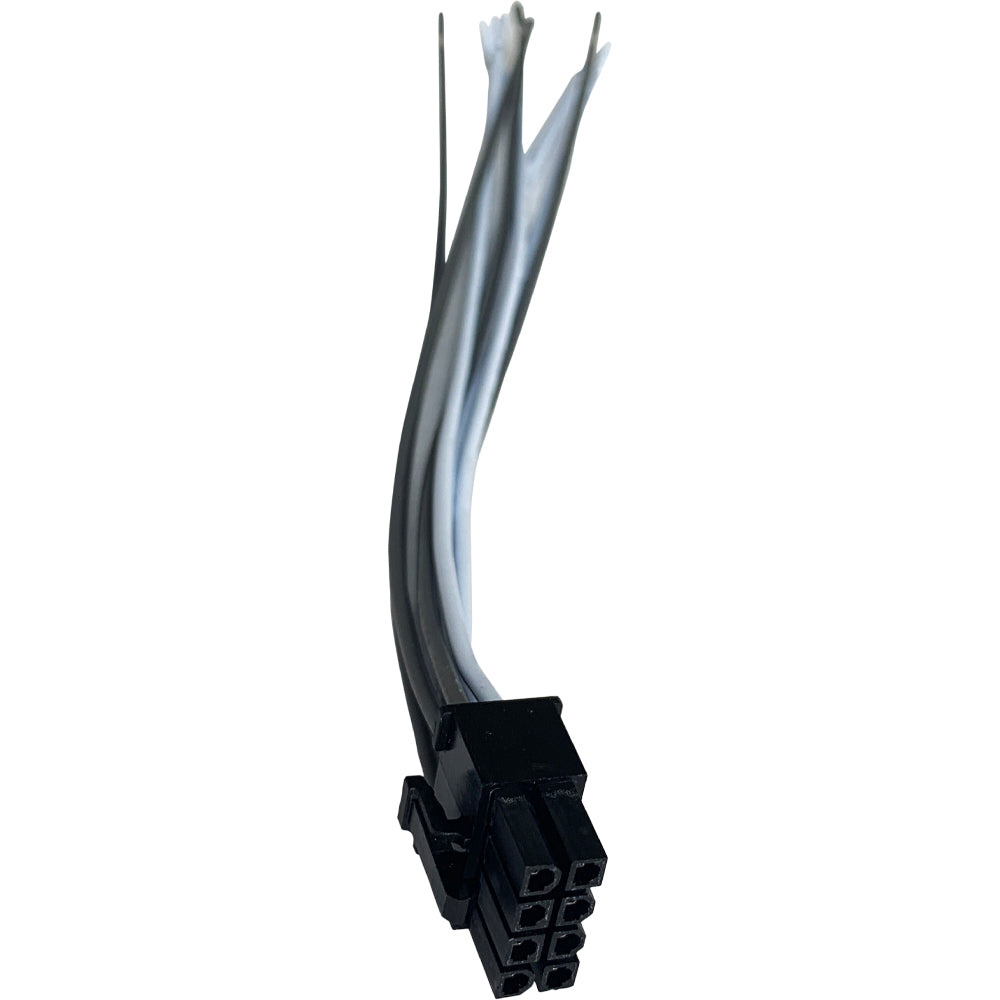 SKU: T3
T3 - 1400 Watts 1 RMS @ 1 Ohm Mono Block Marine Amplifier
DESCRIPTION

Manuals & Downloads

FEATURES

SPECIFICATIONS

SHIPPING & RETURNS
Massive Audio's TRIDENT Series Amplifiers come dressed for action in their black anodized brushed aluminum heat-sink, punctuated with stainless-steel end caps and a blue backlit logo. Its dimensions are 4.25" W x 1.6" H x 11.5" L, making it both Powerful and diminutive. This 1 Ω stable Mono Block is rated at 1400 Watts X 1Ω and is Water Resistant as a result of its Dura-Coated 320°F Epoxy PCB.
Inside you will find a 4 Layer PCB of Class D design including Surface Mounted parts. Like all Massive Audio Amplifiers, you'll find our advanced 5 Way Protection Circuitry and a full array of adjustments to adapt to any system configuration. One example is the -3 ~ + 12DB Variable Bass Boost from 40 Hz - 100 Hz.
The built-in OEM line converter can handle signals up to 9 volts to activate the Auto Turn On feature eliminating the need for a separate turn on wire. When this ATO is used the 12 volt input converts to a 12 volt output that can activate additional system devices when necessary. The T3 also has a "Docking Port" to plug in an optional Railcap Booster (RCLX) or RCT. An optional Remote Gain control (UR1) is available for purchase.
Extreme Power in a Mini Compact Footprint
Conformal Coated PC Board to Resist Moisture, Dust and Extreme Heat
1 Ohm Stable Design 
4 Layers PCB design with SMD parts
Built-in Noise Reduction Circuitry
Full MOSFET with High Grade Switching Devices
Built-in Auto Sensing Turn On Function (Hi-Inputs)

12V Remote Output for External Devices (Hi-Inputs)
-3 ~ + 12DB Variable Bass Boost 40 Hz - 100 Hz 
Advanced 5 Way Protection Circuitry

RCLX ~ Railcap Booster (Optional)
World Wide Standards Compliant (RoHS, E-Mark, CTA-2006, CE)
Peak Output Power @ 14.4V
2800W Max Mono
1 Ohm RMS
1400w X 1
2 Ohm RMS
700W x 1
4 Ohm RMS

450w x 1

4 Ohm Bridged
N/A
Input Level
0.2~9.0v
Freq. Response
10Hz~150KHz
THD at 4 Ohm Load 30% Rated Power
<0.03%
S/N Ratio
>85dB
BassBoost
40Hz~100Hz
Minimum Load
1 Ohm Mono
Gain Remote
UR1 

(Optional)

Dimension
1.6"H x 4.25"W x 11.50"L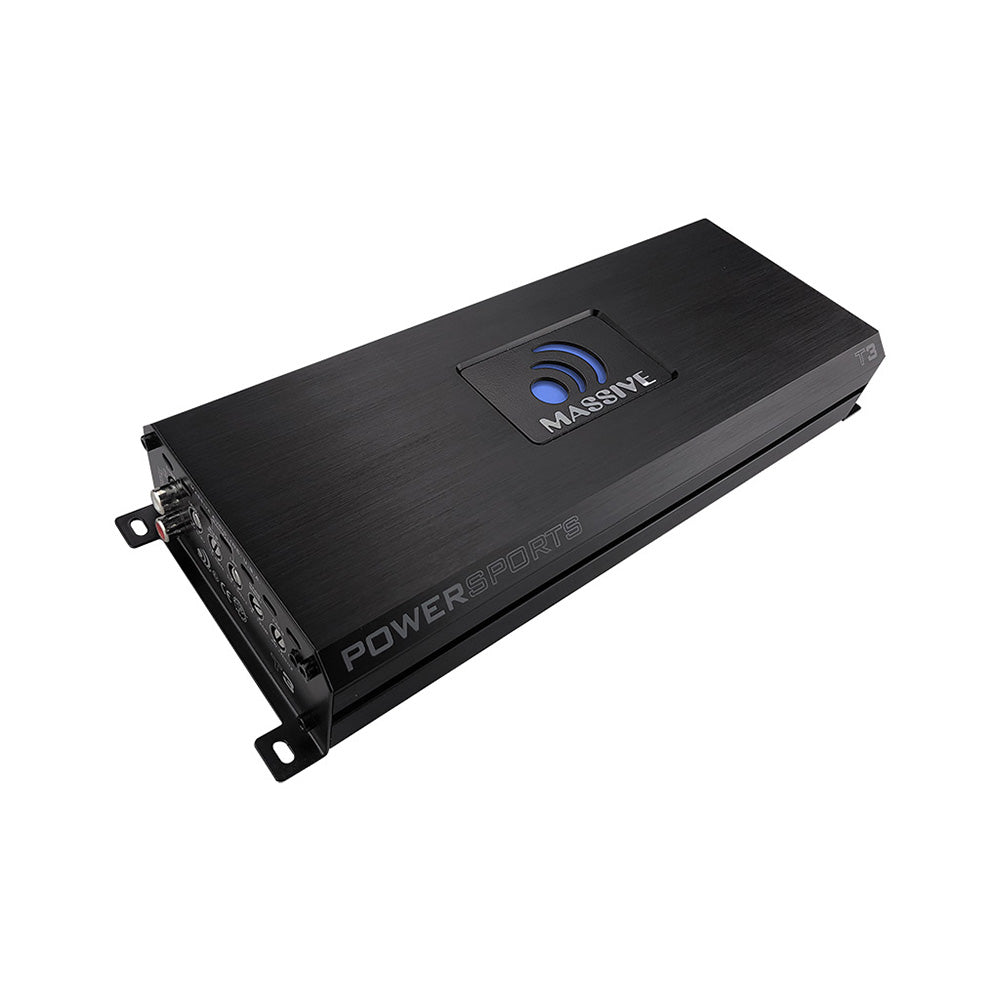 This product has no reviews yet.