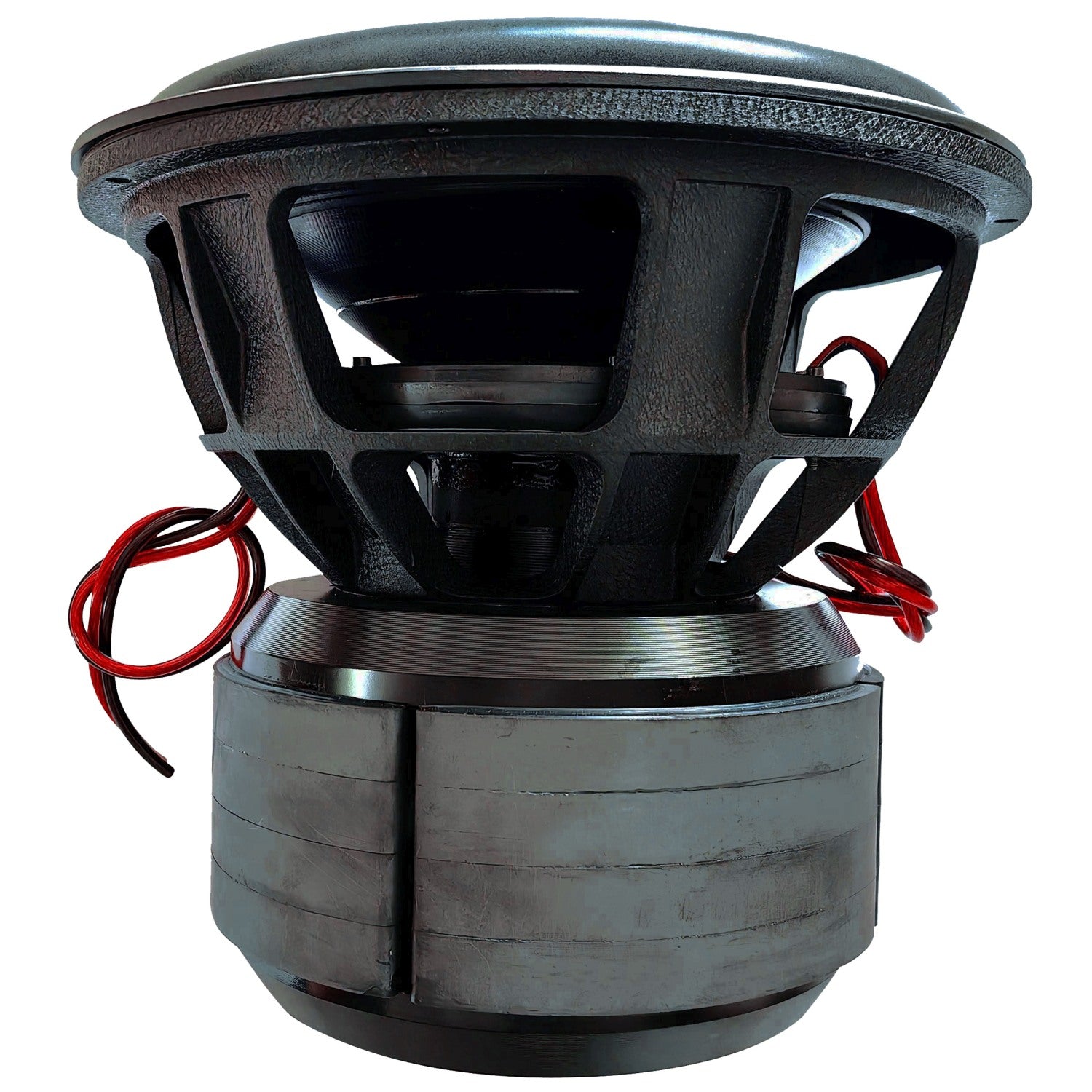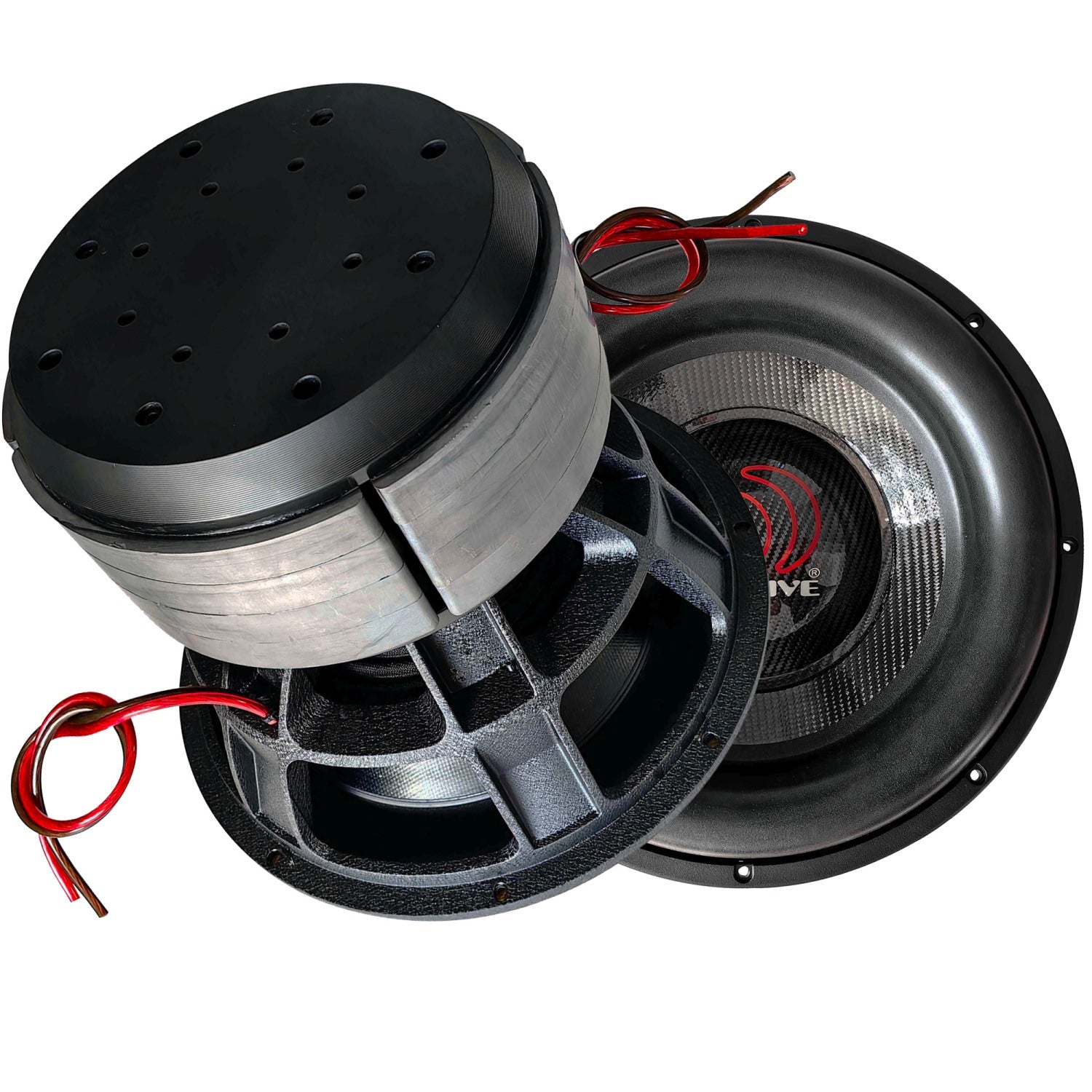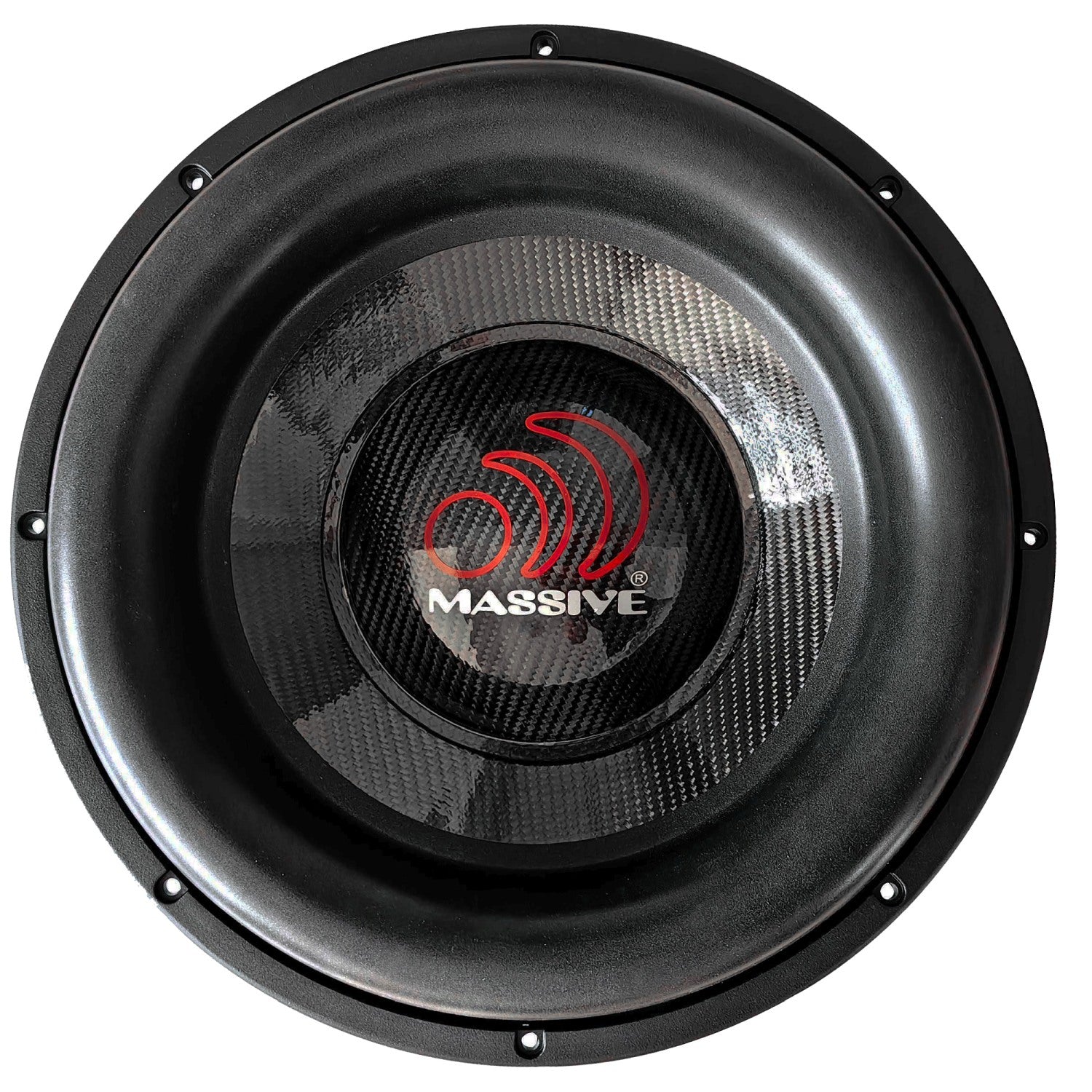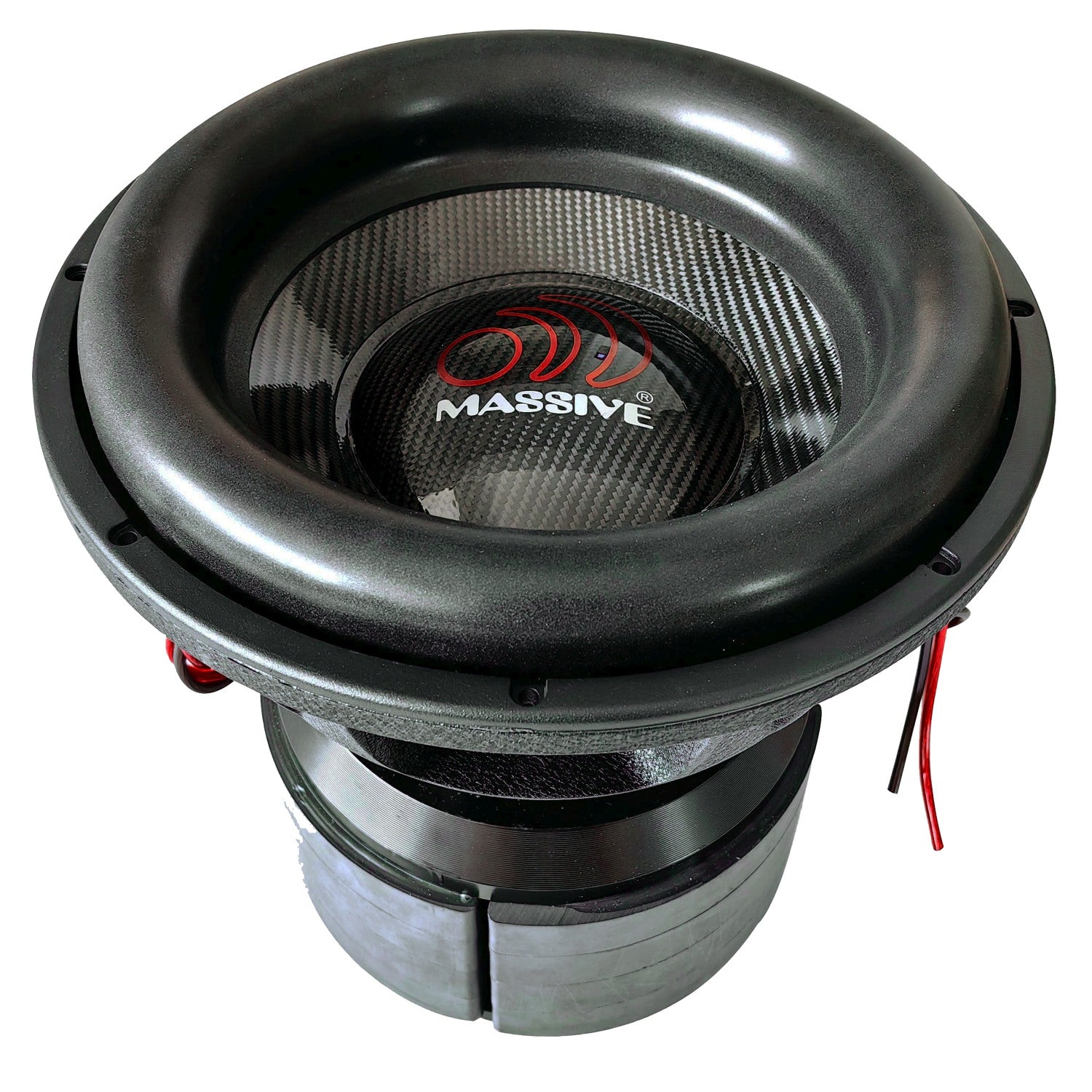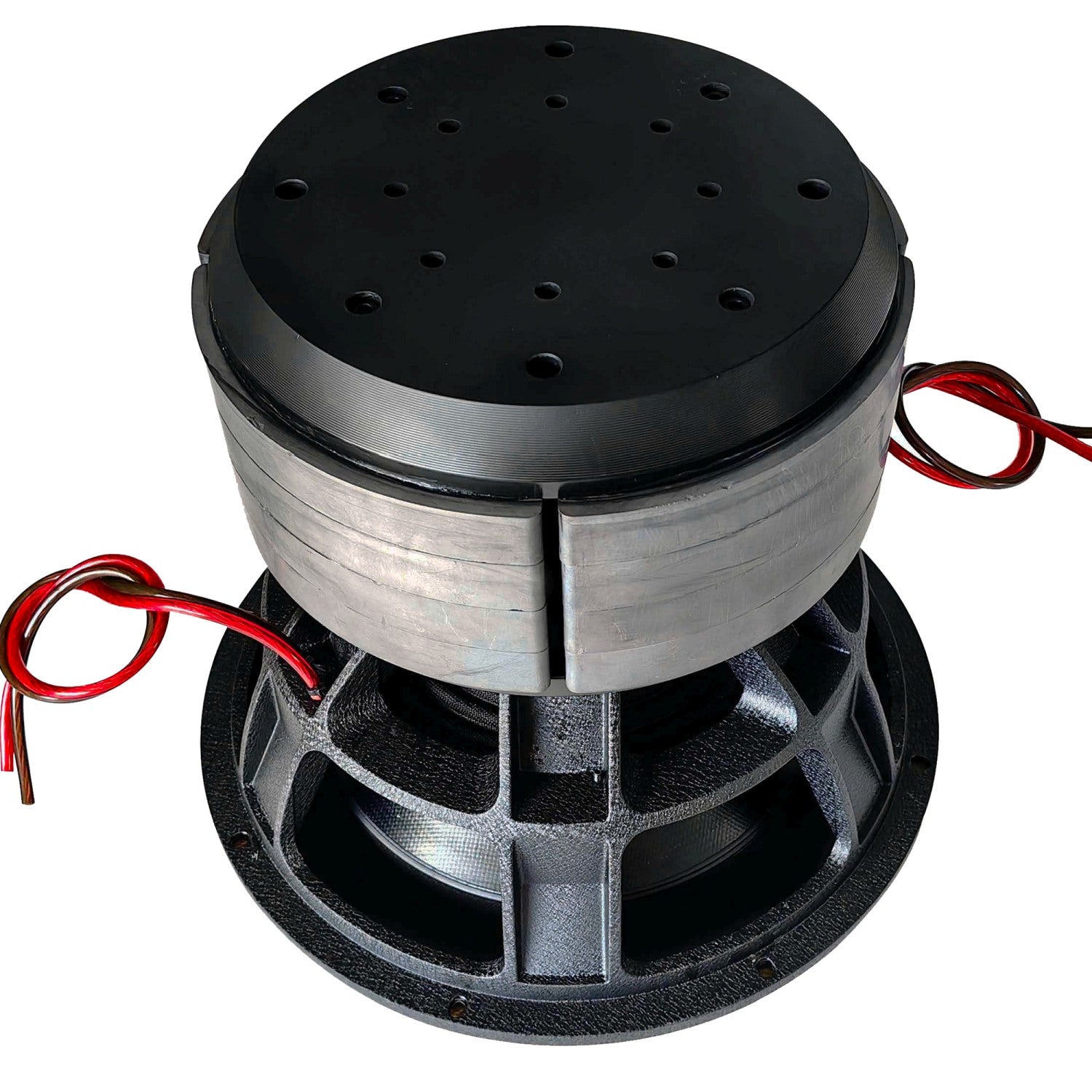 SKU: BOA151R
BOA151R - 15" 8,000 Watts RMS Dual 1 Ohm Mega Subwoofer - Caution* Product is 132 Lbs. and Requires Special Handling
DESCRIPTION

Manuals & Downloads

FEATURES

SPECIFICATIONS

SHIPPING & RETURNS
(SOLD AS EACH)
CAUTION: This Subwoofer weighs 132 Pounds and requires two people to handle it safely! 
The BOA151R subwoofer is a powerful subwoofer designed for high-performance SPL. It is a dual 1 ohm subwoofer with an RMS of 8,000 watts and a max of 16,000 watts. This means that it can produce a lot of bass, even at high volumes.

The BOA15R uses several features to achieve its high performance, including:
4" dual impedance flat copper clad anodized voice coil formers with Kevlar spunlace: This gives the subwoofer a long throw and high power handling.
Custom tooled aluminum gasket with massive high-energy quad-stacked 1000oz high-grade strontium magnets: This provides the subwoofer with a strong magnetic field for high power handling and efficiency.
Heavy-duty rugged industrial textured cast aluminum baskets: This helps to reduce vibration and distortion.
The BOA151R subwoofer is a good choice for anyone who is looking for a powerful subwoofer that can produce a lot of bass. It is ideal for use in car audio systems, home theaters, and other high-performance audio applications.
WARNING: The BOA151R subwoofer is a serious piece of audio equipment, and it is important to make sure that you have the appropriate amplifier and other components to power it properly. It is also important to install the subwoofer in a way that will allow it to perform at its best.
*BY PURCHASING THIS HIGH PERFORMANCE PRODUCT YOU AGREE TO THE TERMS AND CONDITIONS SET FORTH IN THE LIMITED WARRANTY EXCLUSION POLICY
*Specifications are subject to change without notice
To see reviews on the BOA151 (The BOA15R "little brother") see below! 
Heavy Duty Rugged Industrial Textured Cast Aluminum Basket
Kevlar Fiber Reinforced Non-Pressed Paper Cone with Industrial Textured Finish
EROM Foam Surround with Red Stitching
4" Dual Impedance Black Anodized Voice Coil Former With Kevlar Spunlace
Reinforced Fiberglass Woven Dust Cap
High Energy Quad Stacked 1000oz

Strontium 

Magnets
Over-Sized Mirror Image 6 Layers Poly/Nomex Spiders
Black Anodized One Piece Pole-Plate for added Motor Force 
Triple Black Poly Cotton Spiders with Mirror Image Layout
Customized Rubber Gasket and Magnet Boot
8 AWG Heavy Duty Pure Copper Direct Input Wires Connection

Custom Tooled Rubber Gasket & Magnet Boot



Dual 1 Ohm Impedance
Size
15"
Peak Power
16,000 watts
RMS Power
8,000 watts
Cone
Carbon Fiber with Top Layer Shielded
Voice Coil
4" Flat Copper Clad Aluminum Dual 1 Ohm
Surround
Wide Multi-layer EROM Foam
Magnet
1000oz Quad Stacked 

Strontium

Terminals
8 AWG Heavy Duty Pure Copper Direct Input Wires Connection
Basket
Die Cast
Tinsel Leads
Heavy Duty Triple
X-Max (2-Way)
48mm
SPL
90dB
Ported Box
20.4" H x 24" D x 21.9" W  (17.52 sq.in Port)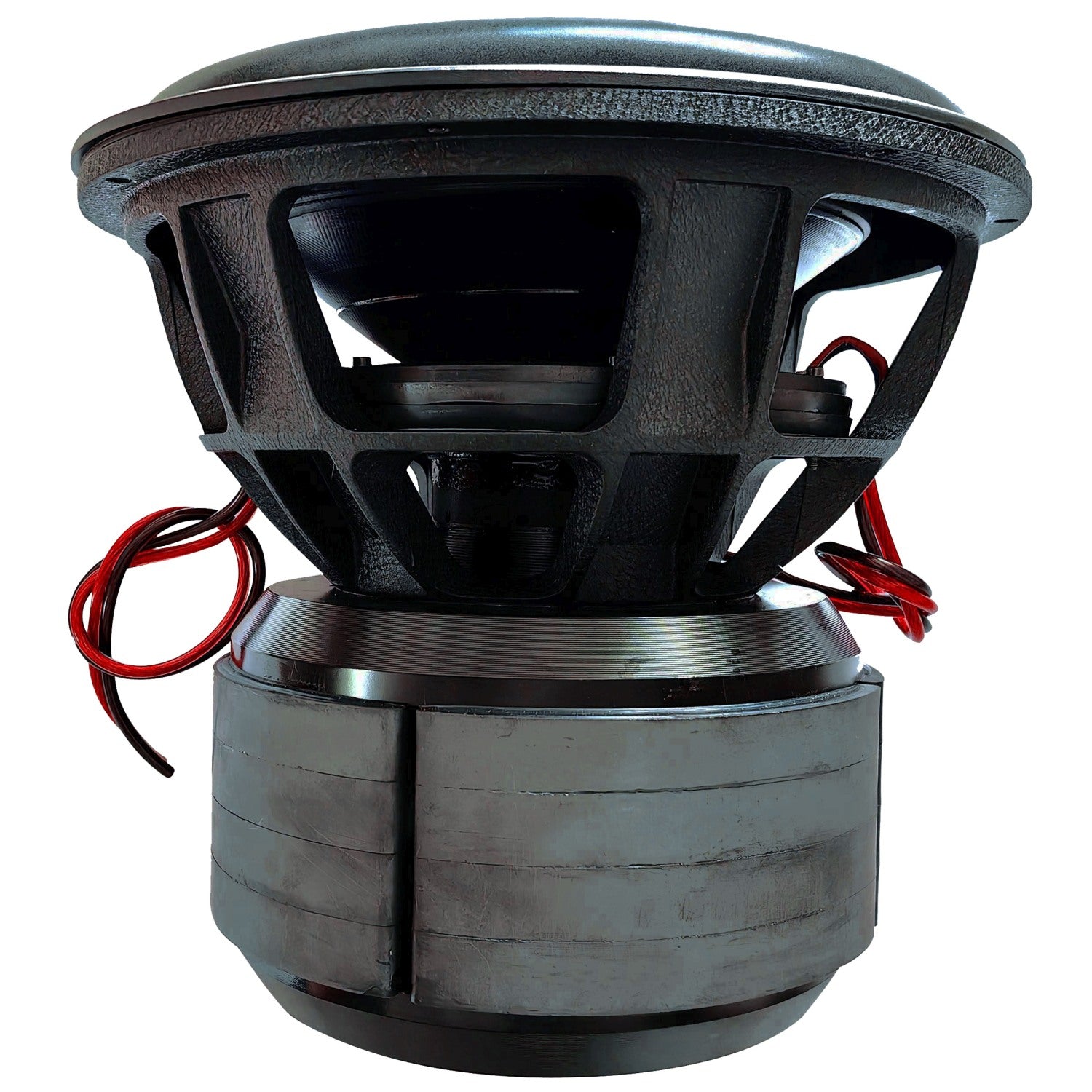 This product has no reviews yet.