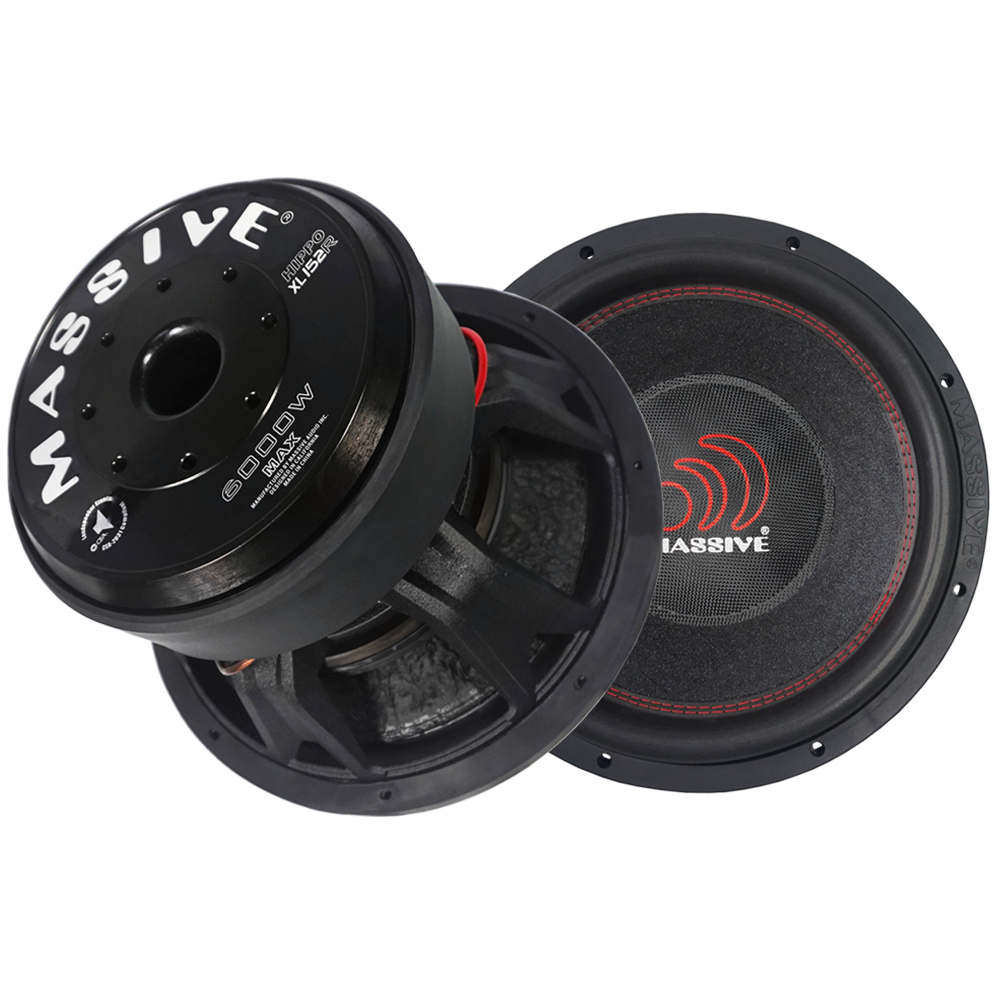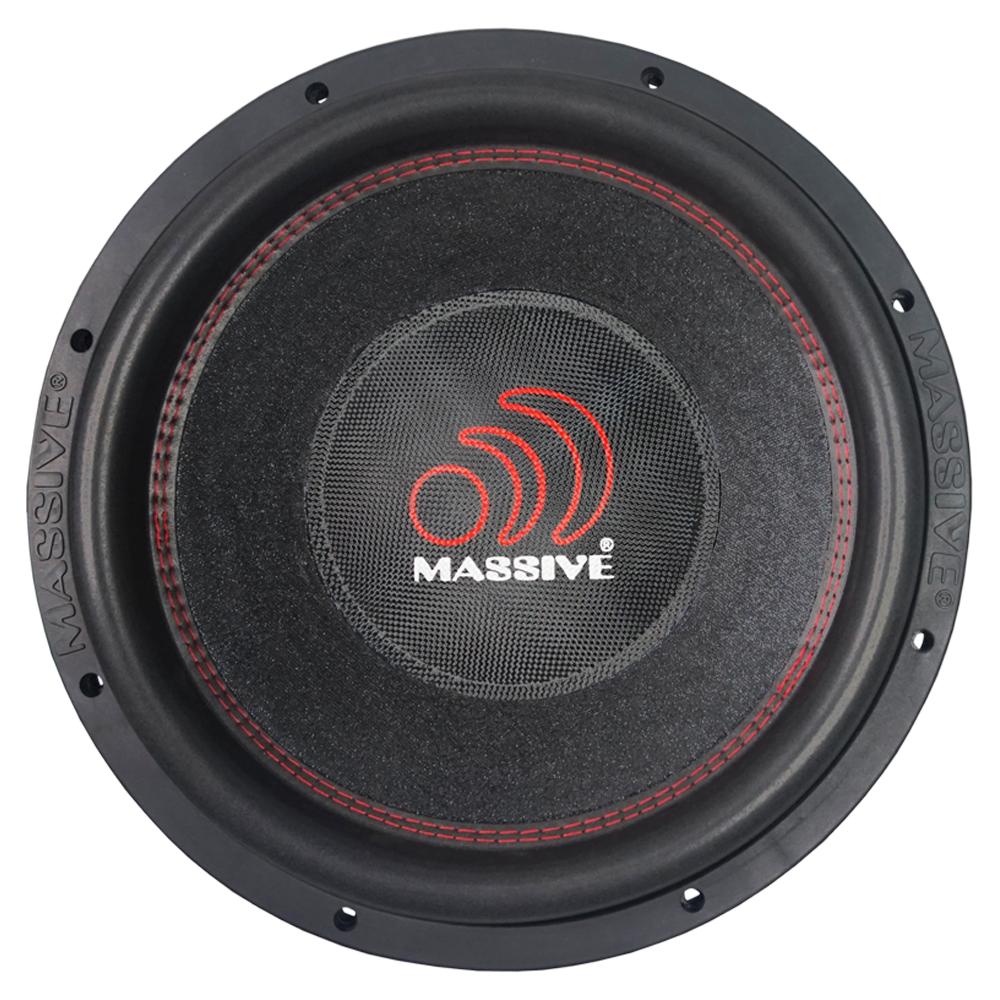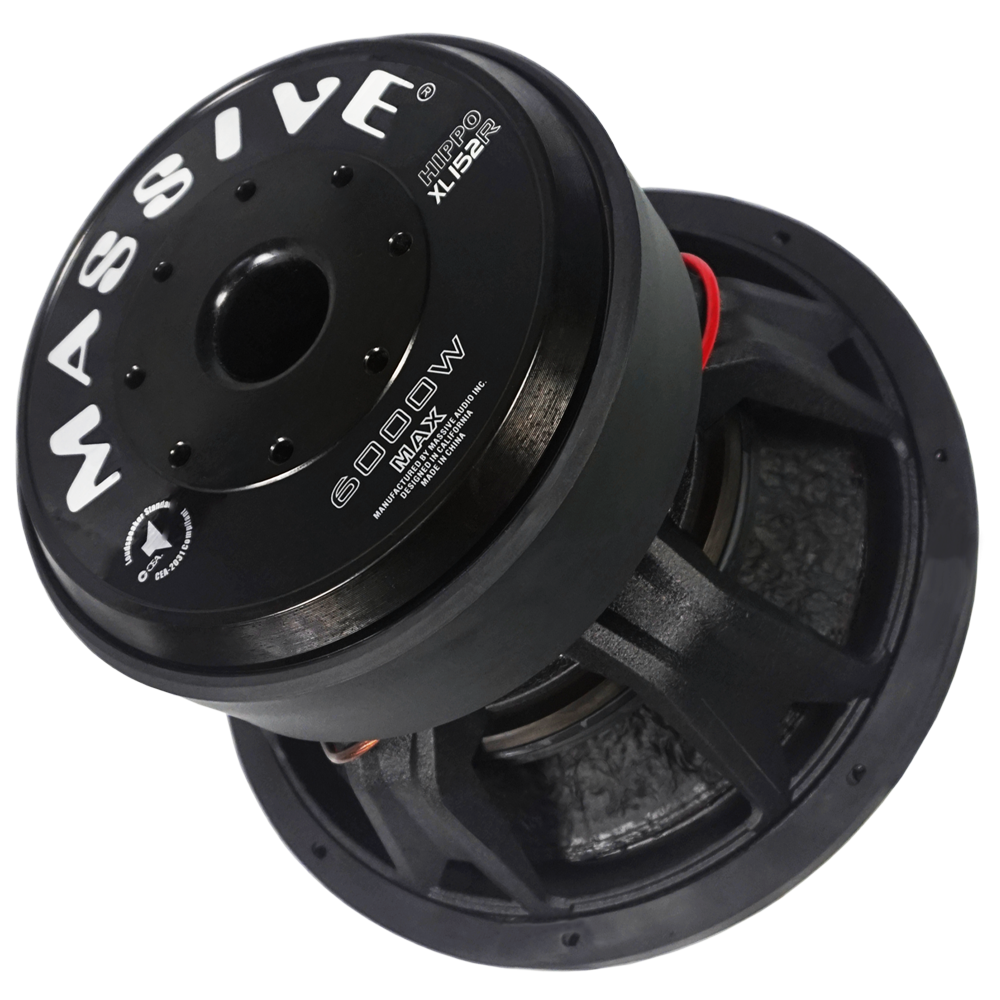 SKU: HIPPOXL152R
HIPPOXL152R - 15" 3000 Watts RMS Dual 2 Ohm 4" V.C. Mega Subwoofer
DESCRIPTION

Manuals & Downloads

FEATURES

SPECIFICATIONS

SHIPPING & RETURNS
SOLD AS EACH
*BY PURCHASING THIS HIGH PERFORMANCE PRODUCT YOU AGREE TO THE TERMS AND CONDITIONS SET FORTH IN THE LIMITED WARRANTY EXCLUSION POLICY
Let's get serious, if you are reading this, you are here for a singular need.  You want the best, high output 15" subwoofer that you can listen to music on everyday.  You want more than a competition sub, you want a versatile mammoth that can do it all and take everything you can throw at it.  Calling the HippoXL152R overbuilt would be a falling short of the truth.  It is simply one of the most stout 15" subwoofers available, and it shows.  The true personification of a MEGA subwoofer.  All you have to do is attempt to pick up the HippoXL152R just once, a 68 lbs. 15" sub will surprise you.  Remember what the gym teacher in high school said, "lift with your legs!".  With the extremely stout HippoXL152R you are going to want to pay attention to that teacher.  With our special edition "R" line, you have to respect the capabilities of these subs, simply on the specs and build.  The goal with the "R" was to be the absolute most powerful sub on the market that can be deployed in SPL competitions while still behaving in high powered musical installs.  
The HippoXL line is often described as overboard in design and build.  The "R" line had one goal, and that was to take it to a ridiculous level to keep us at the top.  The centerpiece of that ridiculousness is that 4" coil, as it is just downright huge.  Such a large coil can really soak up the power and give you years of abuse tolerance at high listening levels.  Just like the rest of the HippoXL line, the crazy voice coil is wrapped on an anodized aluminum former, for strength and weight savings, and we kept the competitor in mind with large gauge direct leads.  Rated for a nutty 3000 watts to stay at the top of the heap.
We mated an oversized, high strength, double stack 430oz motor to control that oversized voice coil.  To help with all that power and heat, is a vented back plate and basket, to keep the bass cool for years to come.  On the face of things, the HippoXL152R has a Kevlar Fiber reinforced, non-pressed paper cone, which provides a natural tone and great cone rigidity for clean bass notes.  Keeping that sweet cone in check is up to the dual Nomex spiders that we have in a mirrored stack, as well as a high roll surround.  Addressing rigidity between the moving cone and the motor itself, is a strong, but lightweight, cast basket.
For those who care about the show as well as the go, a HippoXL standard, there is red stitching to increase cone-to-surround connection strength.  The cast aluminum basket has a great textured finish, and the front and center dust cap is a fiberglass woven showpiece that can take a hammering.  To make wiring up easy and power flow to the coil, we have heavy gauge direct leads pre-installed.
Stepping back and taking it all in, we are really excited with the end result that is the HippoXL152R.  We wanted it to be the end all, daily or competition 4" coil sub for all kinds of high power installs. The Massive Audio HippoXL152R should be at the top of your list when it comes to a well made, superior designed & priced, competition 4" coil subwoofer.
Enclosure suggestions:
Sealed

: 2.6 cubes after displacement (0.188)

Ported

: 3.2  cubes after displacement, @ 40hz, 48 square inches of port area
Heavy Duty, Rugged Industrial Textured Cast Aluminum Basket
430 oz High Energy Double Stack Strontium Magnet Structure
Dual Impedance Black Anodized Voice Coil Former with Kevlar Spunlace
Kevlar Fiber Reinforced Non-Pressed Paper Cone with Industrial Textured Finish
Red Stitched Edge to the Cone's Edge for Added Strength
Over Sized Mirror Image Dual Poly / Nomex Spiders
Black Anodized One Piece Pole-Plate for Added Motor Force
Heavy Duty Direct Input Wires Connection to Voice Coils
Reinforced Fiberglass Woven Dust cap for High Power Applications
Custom Tooled Rubber Gasket and Magnet Boot
Size
15"
Peak Watts
6000
RMS Watts
3000
Cone
Non-Pressed Paper
Voice Coil
4" Dual 2 Ohm
Surround
Pressed Foam
Magnet
430oz Strontium
Terminals
Heavy Duty Direct Input Wires Connection
Basket
Cast Aluminum
Tinsel Leads
Heavy Duty Triple
X-Max
22mm
SPL
88.1 dB
Ported Box
1

7.8

"H x 17"D x 18.9

"W (Round Port 10.5" x 10.4") Internal

Sealed Box
3.12 ft3 Internal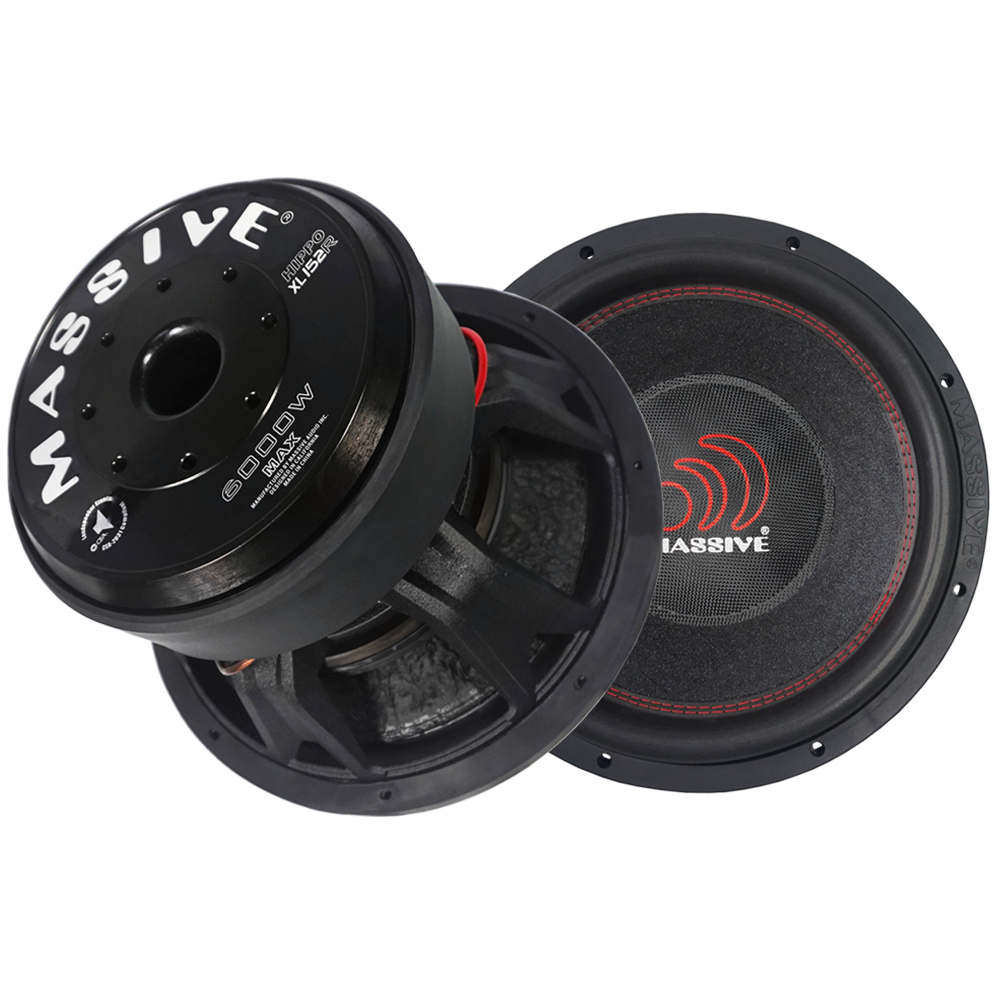 This product has no reviews yet.